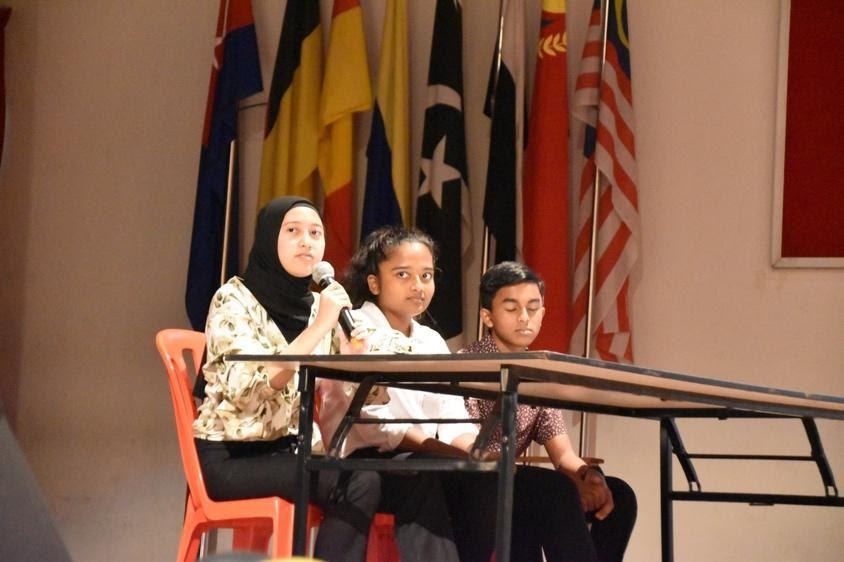 By: Lilyana Rizal
                  Kolej Yayasan Saad constantly boasts its academic excellence. This was revealed through the inter-house competition which was aimed to discover the best of the best. The KYS Mathematics Challenge was held on the 17th of January at The Great Hall, organised by the Science and Maths Society (SMATS).
       Earlier in the month, the preliminary round was held on a Tuesday evening. Each house was required to send five students from each form to sit for a short test. This test consisted of fifteen questions which were based on previous year syllabus. The students were only given thirty minutes to solve the multiple-choice questions. Thankfully, they were aided by their trusty calculator. These tests were then marked and taken into account in determining the overall points for a house in a specific category. 
           Six students were selected in the final round to represent their house in the upper form and lower form category respectively. Selections were made based on the students' latest academic performance as well as their calculating skills. It is also worth mentioning that in the final round students were not allowed to use calculators. Although the questions projected on the screen were mostly multiple-choice, the participants were given a time limit of one minute per question. 
        Aside from the main event, which was the quiz, the project managers also added in some open floor questions for the audience. This gave a rather inclusive feel to the event as well as a chance for the audience to answer mind-boggling riddles. 
           At last, it was time for the results to be announced. If you had been there that night, you would have felt the building tension in the hall. Everyone was anxious to know the final results. In the end, the hard work and effort of each house was not wasted. Razak House prevailed as the overall winner as well as in both categories, the upper-form and the lower-form category. Rahman House came in second, while Hussein House landed in third place
It is hoped that this event will encourage more students to have interest to participate in such school events that can potentially enhance their knowledge.