Bringing The Youths To UN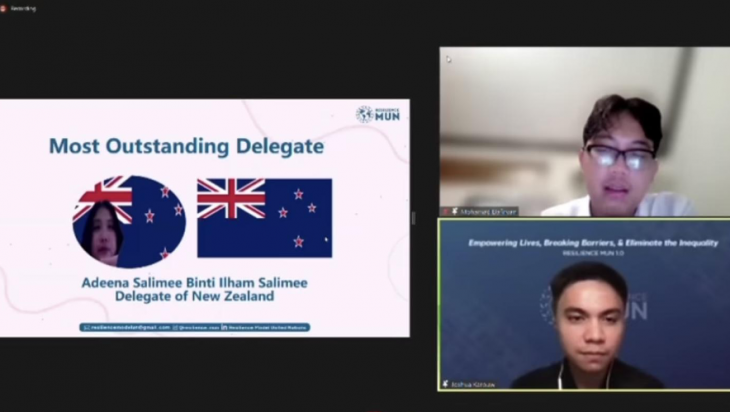 Be the first to get latest stories.
Follow Cemerlang's Telegram channel.
By Arissa Hani, Anshula Pooja and Adeena Salimee
What is Model UN?
Model United Nations is a simulation of UN conferences which is an extracurricular activity in which students role play their allocated countries they have to represent throughout the whole conference. Thousands of students from all around the world participate in this conference where they engage themselves in meaningful tasks such as substantial research, public speaking, debating, writing skills, critical thinking activities, teamwork, and leadership activitiesThese students are from middle school, high school, and college.. Many other awards are offered depending on the conference such as Best Position Paper and Honourable Mentions.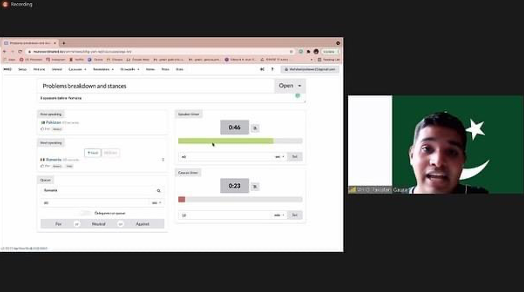 20 students from Kolej Yayasan Saad attended the Resilience Model United Nations Conference (RMUN) held in Indonesia. The students represented different countries from 3 different councils which are WHO, UNW and UNICEF. The conference comprised delegates from all around the world. Throughout the course of the conference, the delegates debated, discussed and worked together to form draft resolutions. Draft resolutions are proposals submitted by one or more member of the Commissions, or by a member state representing a Group.
The delegate from the WHO council were Adeena Salimee Binti Ilhan Salimee, Yaw Kai Ler, Danish Bin Hairil Nizam, Gaurakishor A/L Puvanasvaran, Abdul Qayyum Shah Bin Abdul Mohsein Shah and Zeti Sofiya Binti Mohd Yusoff.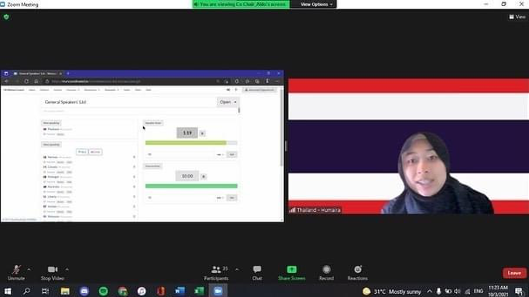 The delegates from UNW were Anshula Pooja A/P Lactmanan @ Rajan, A'ishatul Humaira' Binti Mohd Azhar, Arwena Padme Parameswaran, Alisha Laiqa Binti Harith Alvin Cyril, Hanim Batrisyia Binti Hamidi, Nur Amirah Binti Junaidi, Alya Yasmeen Binti Farhan Muaddi, Andi Nur Qistina Rania Binti Abd Jalil, Nur Ameera Bashasha Binti Mohd Riduan, Qhadija Binti Muhammed Najib and Nia Nur Irdina Binti Khairil Rizal.
The delegates from UNICEF were Nur Atiqah Hadirah Binti Mohd Ezry, Athena Siow and Arissa Hani Binti Naimi.
Congratulations to :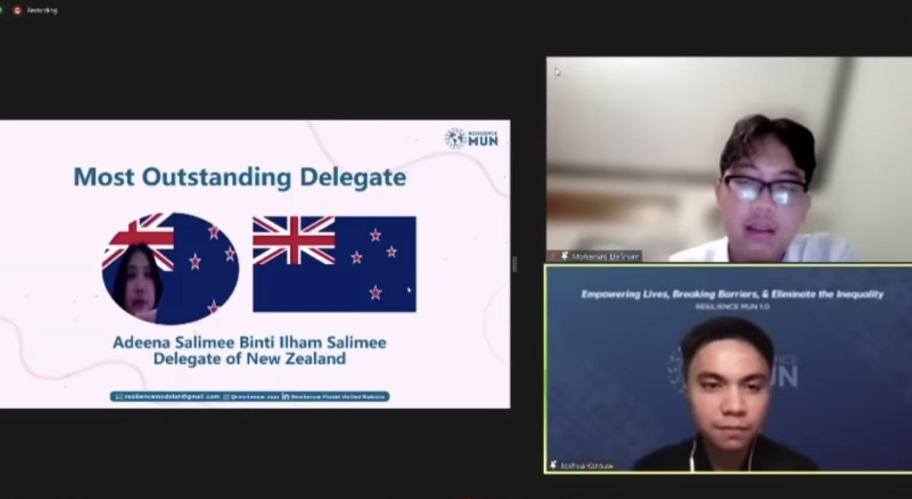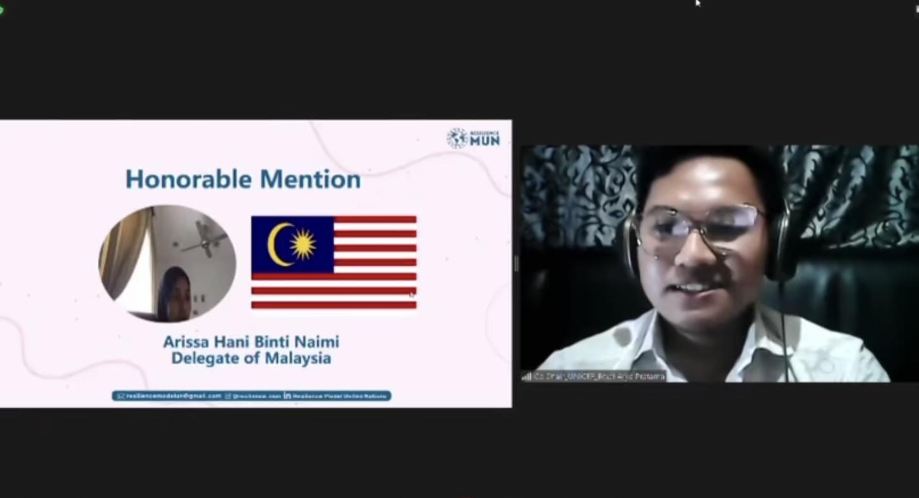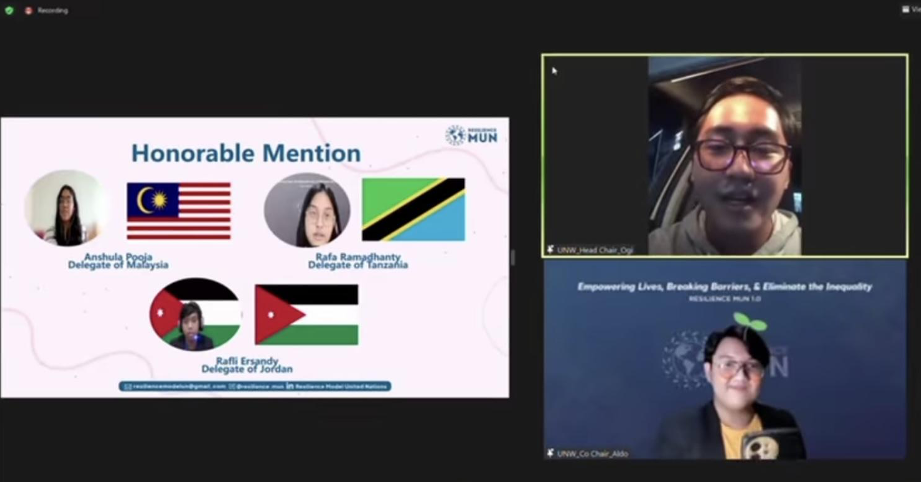 Below are our awardees remarks from the conference
" I learnt so much from all the delegates in RMUN because everyone was from different places, ages and backgrounds. Everyone had different points of view on certain topics. MUN is an amazing platform that definitely helped me in my formal writing and public speaking skills." Adeena Salimee binti Ilhan Salimee, 2 Gigih
"From the Resilience Model United Nations, I learnt how to improve my vocabulary in writing through the position papers that I I also improved my communication skills and got to know people from different countries. " – Arissa Hani binti Naimi, 4 Rajin
" I'm glad that RMUN was one of the conferences I chose to begin my MUN ventures. Being surrounded by highly-educated individuals from all around the world was a learning experience by itself. RMUN has improved my speaking skills as well as my diplomacy through convincing and collaborating with other delegates."- Anshula Pooja, 4 Ikhlas