How Students Celebrate Eid Around The World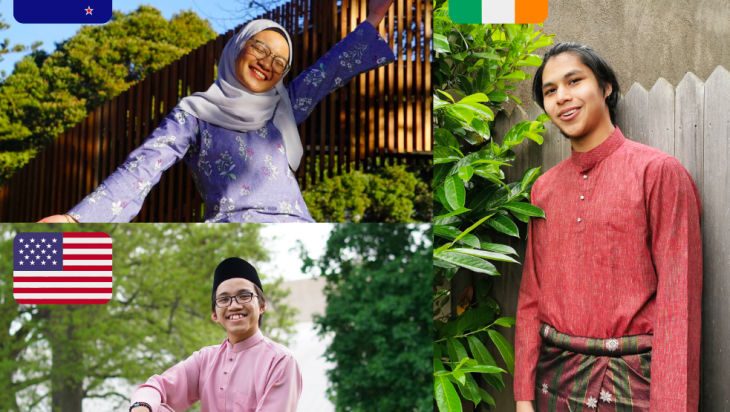 Be the first to get latest stories.
Follow Cemerlang's Telegram channel.
Stay updated with the latest intriguing stories on education pathways, career development, special insights, exclusive interviews, KYSER & KYS news and more by following our Telegram channel here.
Disclaimer: In countries New Zealand and Ireland, Covid-19 cases were still low during Eid 2020.
Covid-19 has evidently impacted the way we celebrate Eid ul-Fitr. Nevertheless, Muslims around the world managed to successfully celebrate despite the missing congregational prayers, open houses and customary hugs. When talking about travel restrictions, one must wonder how the students currently studying overseas are faring away from home. In light of the pandemic, some KYSERs are here to share their Raya stories from around the world in 2020.
Saadah's Kitchen Conundrum
As Eid approached last year, Saadah was studying in Wellington, New Zealand, when the government announced a sudden travel ban. However, the unexpected restrictions did not diminish Saadah's excitement as she had always wanted to experience Eid overseas.
Her case illustrated the old phrase of "waiting for the other shoe to drop" as the announcement of Eid to be a day earlier than she had expected started a kitchen frenzy. She recalled haphazardly rushing down the streets while hauling pots and pans over to her colleagues' house. With barely any preparations completed, Saadah took the initiative to pull the boys into the cooking spree.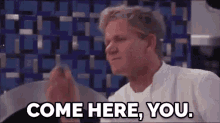 With time against them, the girls unanimously took up the task of securing the ingredients, while abandoning the boys. The confused boys timidly split into the rendang team and the Raya cookies team amidst the constant checks from the girls on their "project". She particularly remembered her colleague, Syahmi, struggling to slice the herbs finely up to everyone's expectations. Fortunately, they managed to taste-test the food during the last day of fasting early as New Zealand had a shorter fasting time.
In between the hectic situation, Saadah took the opportunity to FaceTime her family back in Malaysia, noting that she certainly felt the difference without the warm presence of her family. Nonetheless, she was grateful to be surrounded by her colleagues who made her Eid a lasting memory.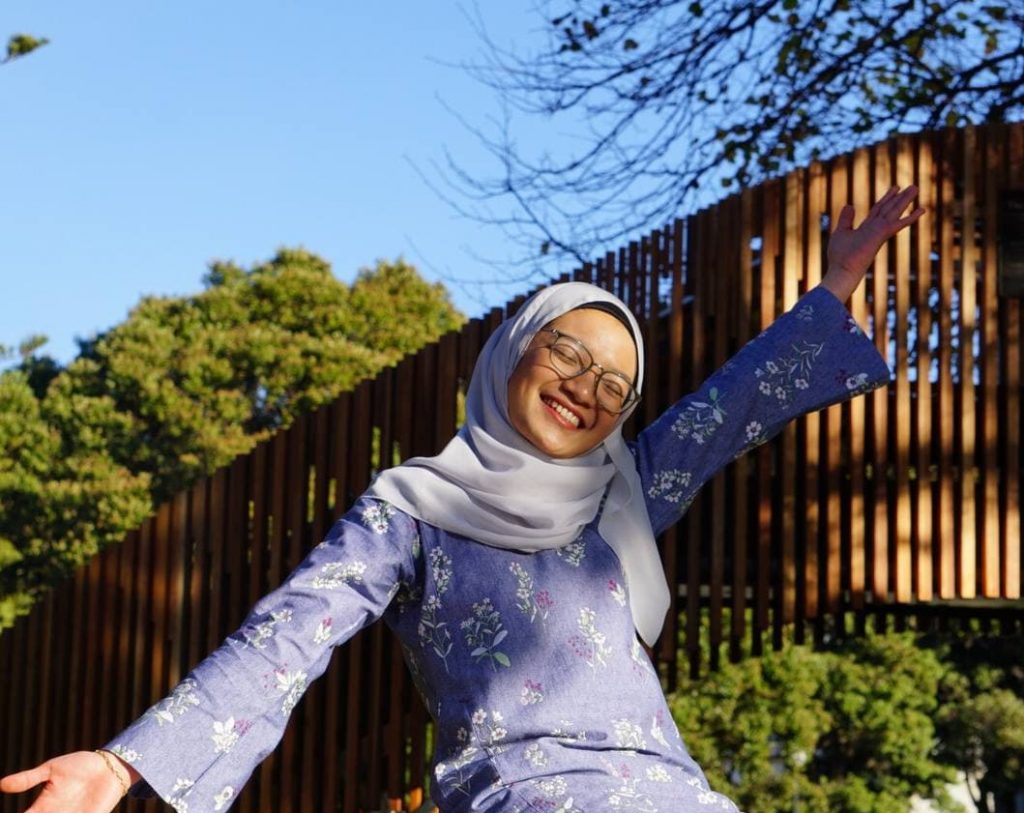 "Don't leave your Raya preparations up to the last minute!"

Puteri Nursaadah Amran, Class of 2016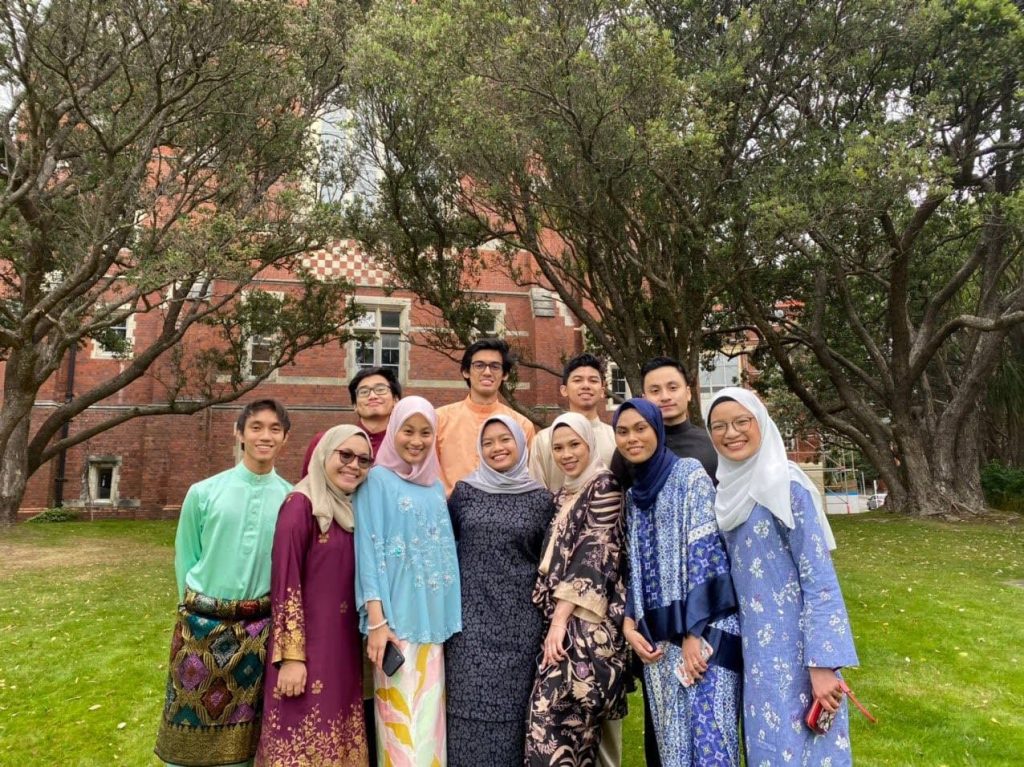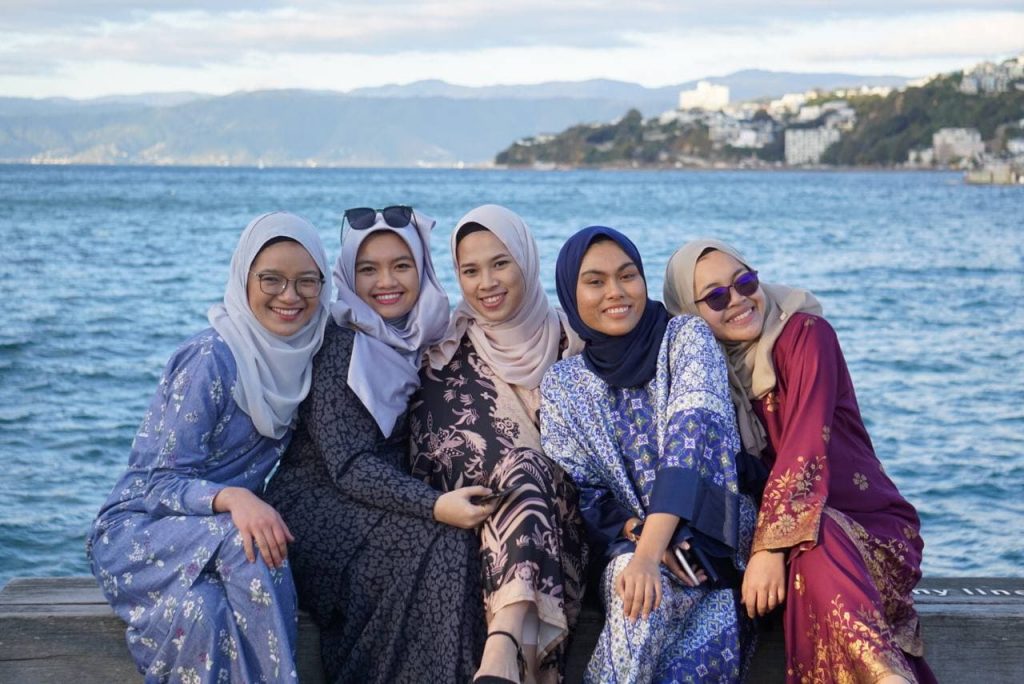 Arif's Galway Trio
Having spent 2 years away from home, celebrating Eid overseas is no stranger to Arif Akmal. After weighing his options, the medical student was determined to stay for the easement of answering his final examinations within the same time zone with his 2 friends; Iman and Syahmi.
Not being within an arm's reach of his mother meant that Arif's trio or the-now, Harry, Ron and Hermione of Galway had to experiment with cooking devices to replicate Raya delicacies similar to the ones back at home. Video after video, research after research, the three survived preparing onde-onde and soto. Arif vividly recalls the exhausting search for pandan, the main ingredient for onde-onde, as it was hard to come by in Galway, unlike Malaysia. Upon failing to do so, these geniuses replaced pandan with tea which did the job to satisfy their cravings.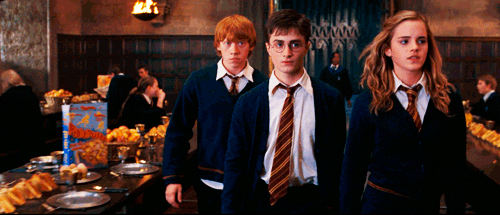 On Eid morning, the Galway trio performed Eid prayers at home due to movement restrictions. Arif stated that last year's Eid was more of a sombre affair compared to Eid two years back when the atmosphere was livelier with prayer mats lining up until the parks outside the mosque. However, instead of drowning himself in sadness, he called his family members in Malaysia to restore the Eid spirit and report his cooking trials.
Arif had also mentioned that his Eid wouldn't have been complete without a mandatory jamming session to classic Raya songs when the trio seized the moment and released their inner Beyoncé. By noon, their batteries ran low which meant the alliance had to settle down. Although the trio missed the opportunity to celebrate with their families, being surrounded by warm friends allowed Arif to form closer relationships.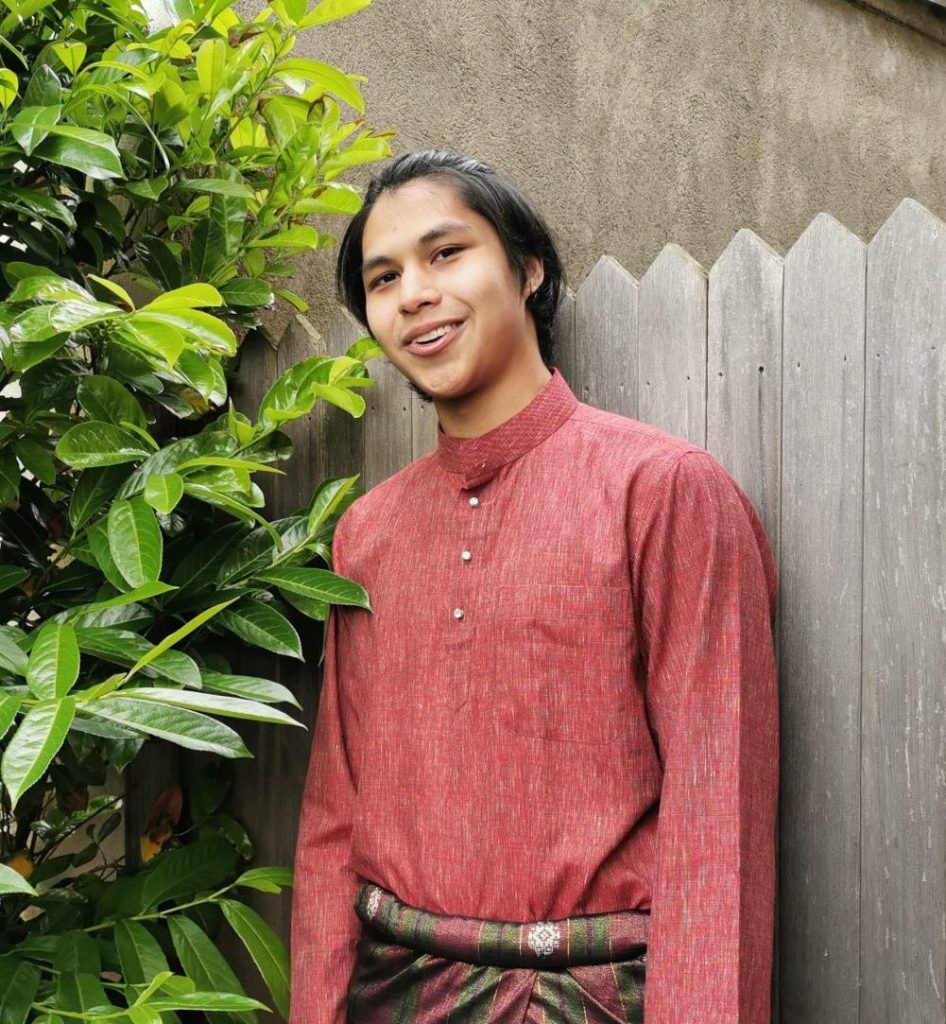 In the words of Stevie Wonder, you don't need any special occasion to call your loved ones. Just do it. Raya isn't the only day in the year to do it. Any day works. Although it'll never be the same as going back, I think it's better that way at least!"

Muhammad Arif Akmal Bin Mohd Sofee, Class of 2015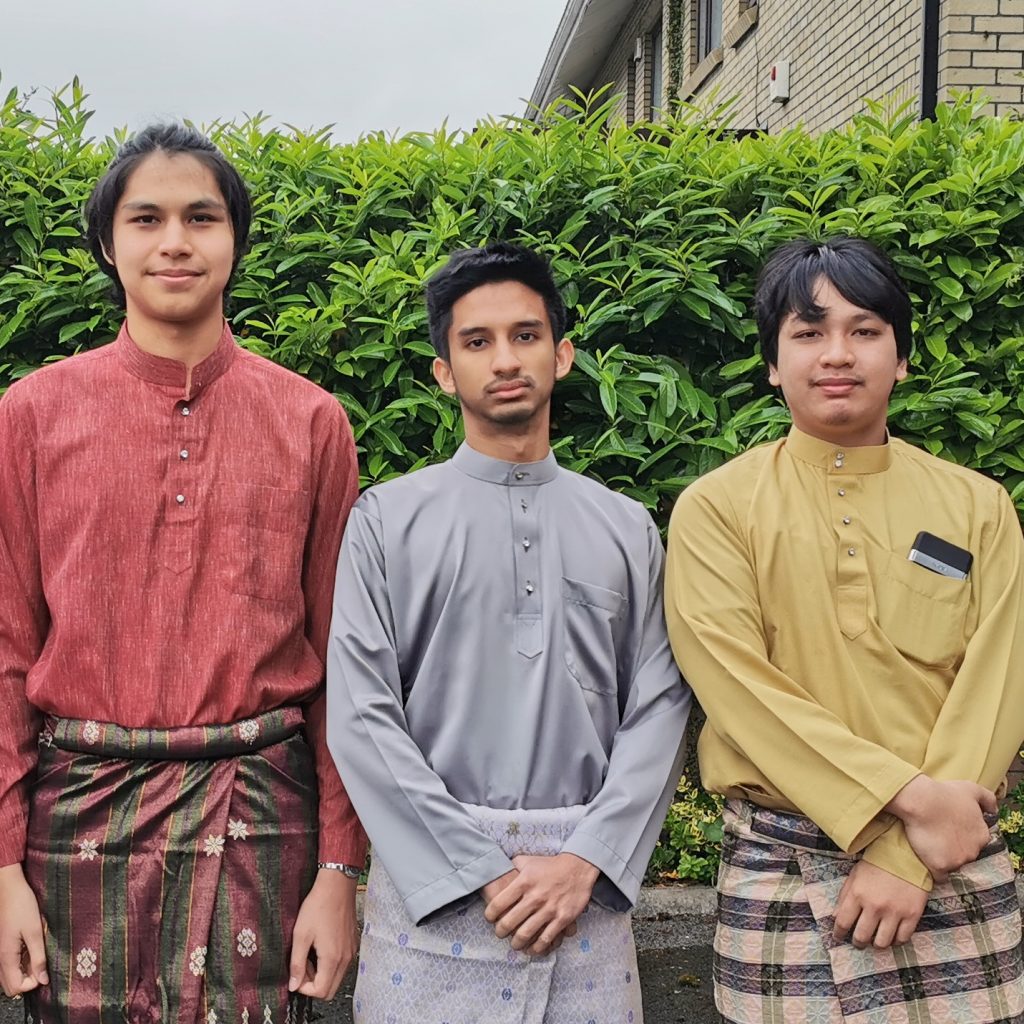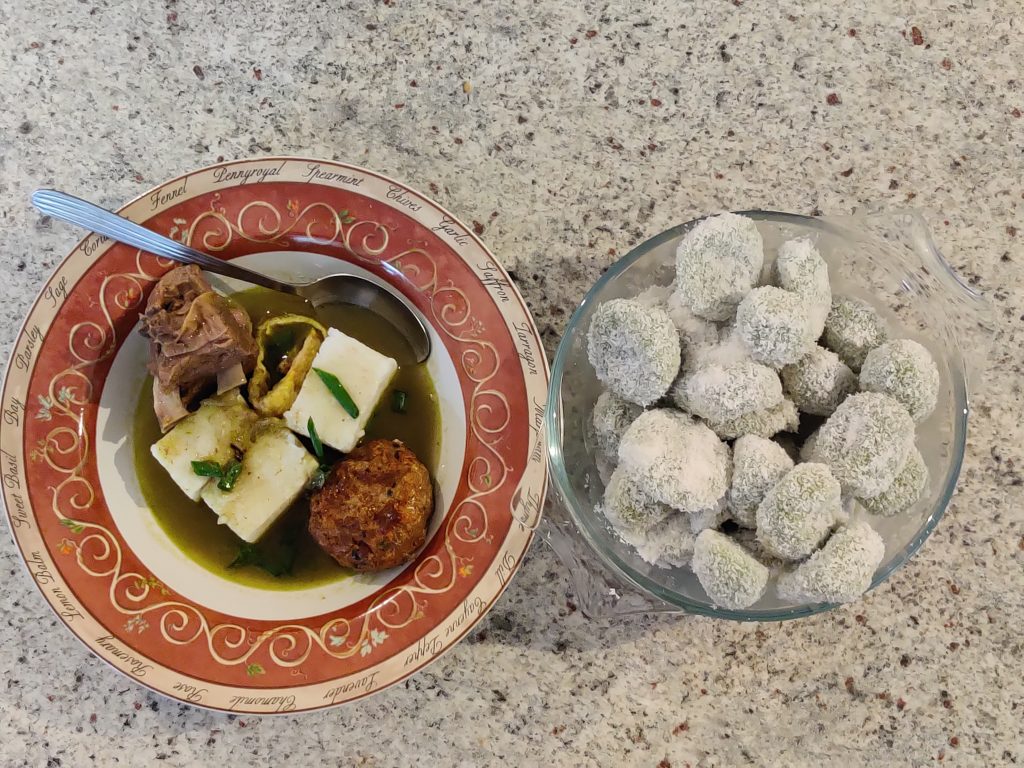 Shazwan's Late Late Eid
More than 14,000km away, Shazwan intended to spend his Eid in Madison, Wisconsin to avoid the risk of Covid-19 transmission while travelling. Although it was not his first time celebrating there, last year was distinctively different to accommodate the changing nature of the pandemic.
His celebration started without him even knowing as the local mosque announced that it was already Eid at 12 a.m. There was a moment of frantic helplessness. Then, there was moment of enlightenment as Shazwan and his colleagues nodded it off and decided to stick to their original plan which was to celebrate on the second day instead.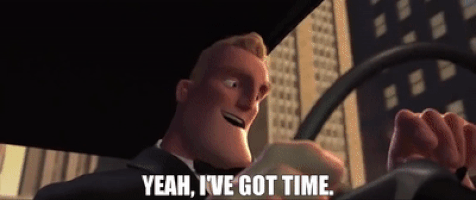 On Eid morning, Shazwan and his colleagues prayed together at home and leisurely delegated the meals that each of them had to cook for the next day. As everyone had to come up with a different cuisine, Shazwan religiously followed Khairul Aming's recipe and marinated some honey chicken.
Although they had enough food, he felt that the main difference between celebrating in US compared to Malaysia was the "lack of good food". While enjoying the Madison weather, a New Straits Times reporter interviewed Shazwan on his Raya experience. Even though he was late to the party, Shazwan enjoyed taking his time to indulge the Raya atmosphere and vibe.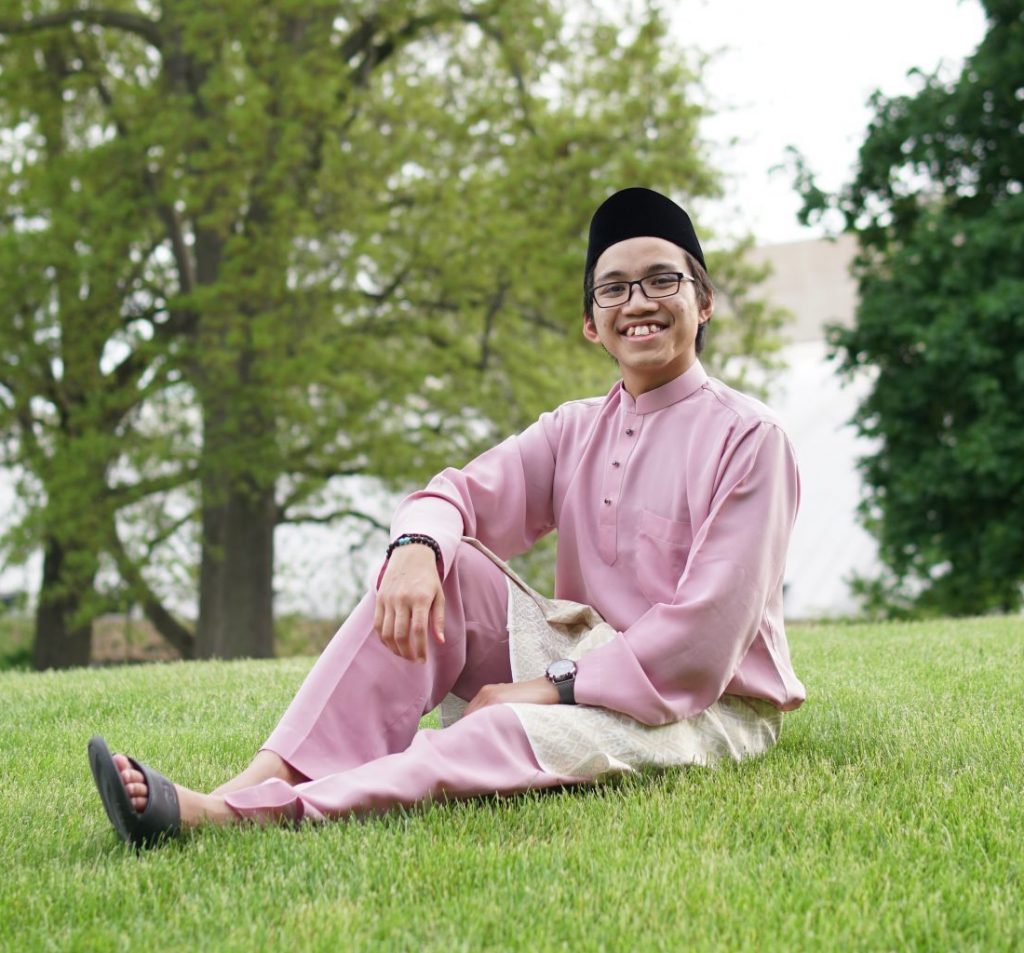 "You can still bring Raya vibes and spirit anywhere you are and whatever the circumstances may be."

Ahmad Shazwan Abdul Hamid, Class of 2015
Eid Mubarak From Cemerlang
We would like to wish everyone celebrating, Happy Eid Mubarak. May this year's Eid be a joyous one for you and your family. Don't forget to stay safe and follow all SOPs too!