STAR-CONFEX: Expectations to Virtuality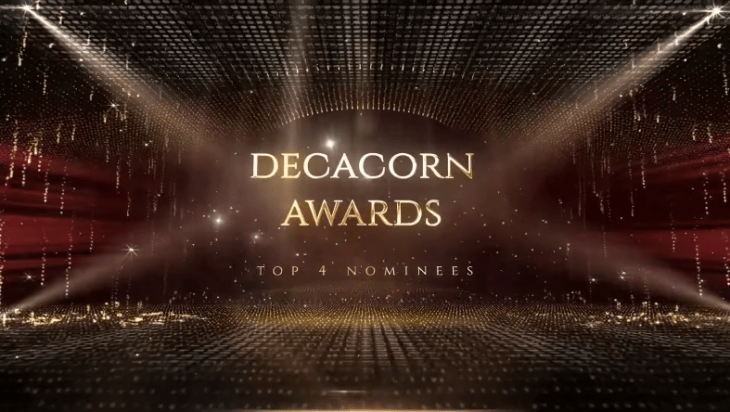 Be the first to get latest stories.
Follow Cemerlang's Telegram channel.
From the 28th to 31st of March 2022, 24 KYS students took part with Mr Mohd Faizal, Miss Mira Nabila and Muhammad Wafiyuddin as our mentors in the 5th Edition of STAR CONFEX held by Sekolah Tuanku Abdul Rahman. With 11 participating schools, a plethora of events was held as part of the competition, including You-Lead, E-Explorace, I-Coding, Music and Arts, and Gamified. 
You-Lead is a virtual conference where participants gather to showcase their solutions and ideas about four global issues; education, youth development, biodiversity, and mental health. For this event, KYS sent one team comprising:
Omar bin Idi Fazlul
Harith Amsyar bin Anuar
Nur Amna Syafiqah binti Supri
Nurul Iffah binti Mastor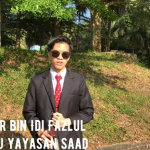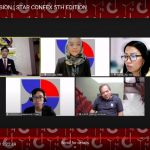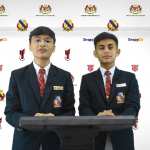 On the other hand, E-Explorace recreates the classic "explorace" experience using Minecraft, a game known by many. According to the theme of "Saving the Earth", participants had to explore a map replicating the campus of Sekolah Tuanku Abdul Rahman itself while completing challenges. Three of our students competed, namely:
Nur Ariana Iman Binti Mohd Farid
Muhammad Alif Shawqi bin Mohd Nizam
Angelina Jane Martinus
I-Coding is a programming and innovative challenge to develop students' critical thinking in drone and robotics with three sub-categories. E-Pilot, line follower and Digital Innovative Robotic Competition.
E-Pilot is where students were to program the movement of a drone along an obstacle course. The students involved were:
Ahmad Akif Sulaiman bin Ahmad Shahril
Athena Siow
Other than that, we sent a team to compete in the Digital Innovative Robotic Competition (DRIC). Students had to come up with an innovation that can help us with our daily life doing simple things, or one that can help in extensive fields such as medicine or the environment. The team comprised:
Muhammad Iman Hannan bin Hasrin
Anas Ismail bin Nizam
Shafeeq Zaim bin Samsulnazri
Last but not least, in I-Coding, is Line Follower. Each team must solve a maze and pass through obstacles set by the organizers using Mbot. The KYS team comprised:
Wahyudynni binti Fakhrul Anwar
Balqis Batrisya binti Roslan
Sri Natchatra A/P Ananda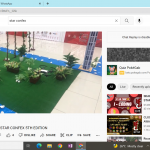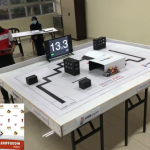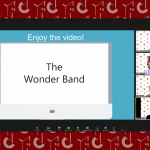 Music and Arts is an event where students could showcase their abilities in music and arts. Participants were to create an animated video and compose a soundtrack to accompany it, in line with the theme of "youth development" for this year's edition of the contest. Students involved were:
Nik Erina Aislinn Fathi binti Nik Hasbi Fathi
Zaim Arif bin Md Hamdi
Haderah binti Izddy
Amar Shah Ghazalee bin Mohd Rahmat Nugerah Ghazalee
Jovani bin Johari
Syahir Adlan bin Saiful Bahari
Ammar Firdaus bin Amin
Cha Leck Yee
Ahmad Shahfarzan bin Aznul Faizal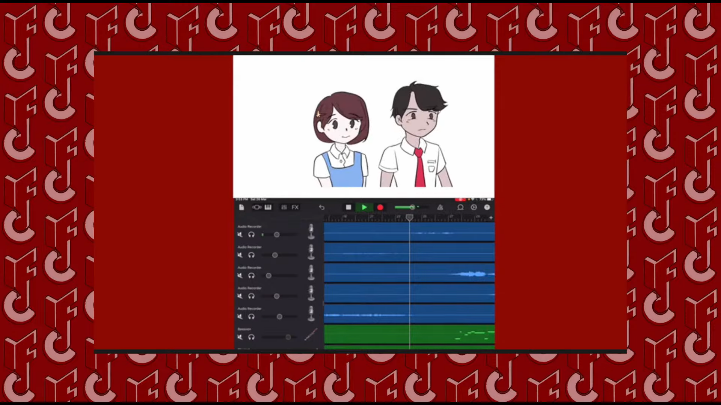 The last event was Gamified, a typical game of capture the flag designed in Roblox. Each team comprised 10 students racing to get the crown for the longest time period in order to get points. Students from all categories came together to compete against other schools in a one-on-one match, racking up points in an intense fight for victory. The squad selected to represent KYS in this competition comprised:
Nur Ariana Iman binti Mohd Farid
Amar Shah Ghazalee bin Mohd Rahmat Nugerah Ghazalee
Zaim Arif bin Md Hamdi
Omar bin Idi Fazlul
Harith Amsyar bin Anuar
Ammar Firdaus Bin Amin
Shafeeq Zaim bin Samsulnazri
Haderah binti Izddy
Angelina Jane Martinus
Anas Ismail Bin Nizam
In the end, all our efforts paid off. Overall, KYS was in the top 4 in the competition, along with other awards for each category. Congratulations to all teams and winners!
Next gen coder: Bronze Award
Gamified: Gold Tier Champions
Decacorn award (Overall): Top 4 nominated
Best animation: Bronze Award
Best soundtrack: Gold Award
Platinum award: Silver Award
Treasure hunter: Nominated
Supersonic: Gold Award