Back in the swim of things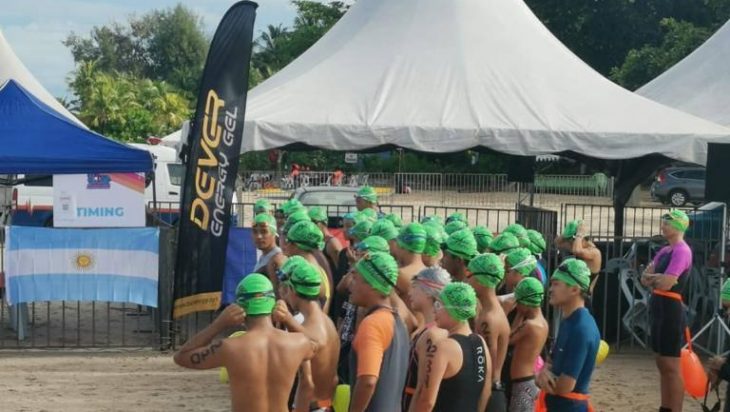 Be the first to get latest stories.
Follow Cemerlang's Telegram channel.
By Siti Sarah & Nurin Adleena
To sink or to swim? Knowing how to swim and how to stay afloat is one thing, but swimming in the open sea is a whole different ball game.
From the historical state of Melaka to the mythical seas of Langkawi, 25 students represented the KYS Swimming Club in the Langkawi Open Water Swimming Festival. We were required to swim 2km for the event amongst participants from all around the globe, which was no easy feat considering it was also the first time for many of us to participate in an open-water event.
Our grueling preparation started around two months before the event, which was honestly not much time to prepare for such a tough task. Not to mention, we were all busy preparing for our End-Year Examinations at the same time. However, with endless perseverance and patience, we made our way through it.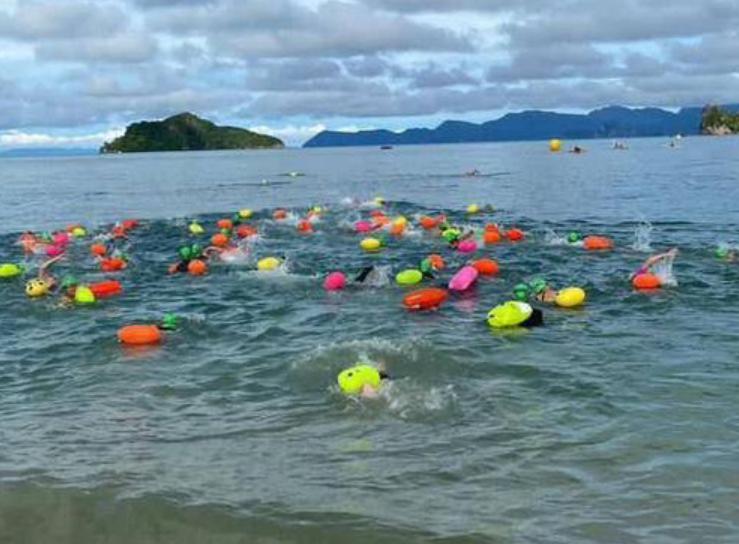 We left for Langkawi two nights before the big event, with nervousness and excitement coursing through our veins. It was a long trip that allowed us to reset our mentalities and prepare ourselves for what was to come.
When we finally arrived at Tanjung Rhu, we settled into our rooms at Labu Labi Residence before a short training session in the sea to get a feel of what we were going to be facing the next day. Being able to practice in the sea though it was for a short while, both relieved and incited our nerves at the same time as we went to bed that night full of anticipation.
Alas, the morning we had all been anxiously waiting for had arrived. We dragged ourselves out of bed bright and early for the event, headed to the beach, did our stretching, and went into the water for a light warm-up.
We also got numbers painted on our arms and bands around our ankles, which were used to keep track of the swimmers during their event. While waiting for the 2km event to begin, we looked around at our competitors.
Since it was an open event, swimmers of all ages and experiences were participating making it feel daunting at first.
Before we knew it, the starting horn was blown and the swimmers raced from the starting line into the salty water to start the 2km swim. The currents were getting stronger as we raced further into the sea.
However, this only served as motivation for us to reach the finish line. There were coloured buoys that acted as markers, which made it easier to navigate our way into the sea.
After an hour or so of swimming, all of our swimmers crossed the finish line and each received a finisher medal made out of beautiful seashells and carved wood. Not only that, four of our swimmers achieved placings too!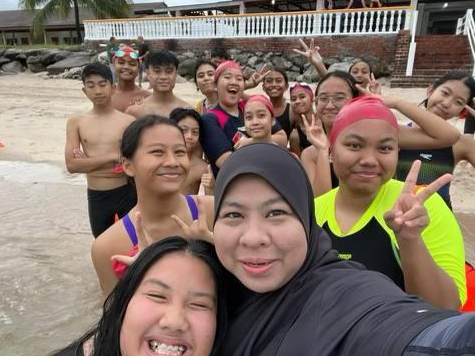 Mohamed Aryan and Farouq Arman had won 4th and 5th place respectively in the males category, while Siti Sarah and Nalisya Naqina had won 2nd and 3rd place respectively in the female category. Kudos to them!
We had a blast in Langkawi, and we hope to join more events like this in the future. Not only did this event give us experience, but sweet memories to cherish too!