Poseidons of the South China Sea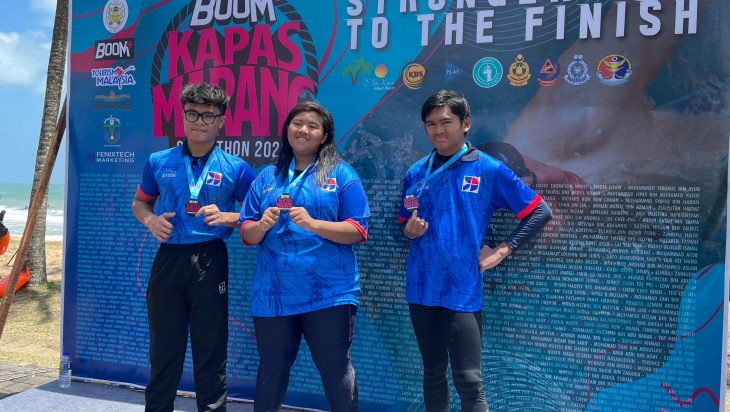 Be the first to get latest stories.
Follow Cemerlang's Telegram channel.
by Nur Aliah Indra Akmal
As if swimming in the waters of Langkawi Island, Port Dickson and Perhentian wasn't intimidating and challenging enough for our Gyarados', 3 of our very own skilled swimmers took their open water knowledge to the next level by swimming all the way from Pulau Kapas to Marang at the Kapas Marang International Swimathon.
Everyone shared an equal reaction as we declared our intentions to take on this gruelling 6.5 km swim across the South China Sea. They all had a look on their face that said "You've got to be out of your mind!".
I mean, how could three high school students take on swimming in a channel? With all the horror stories about jellyfish, sea lice and the huge waves that could swallow you whole! A challenge that even adults are not daring enough to take on.
But hey, it didn't hurt to try conquering the South China Sea at least once, right?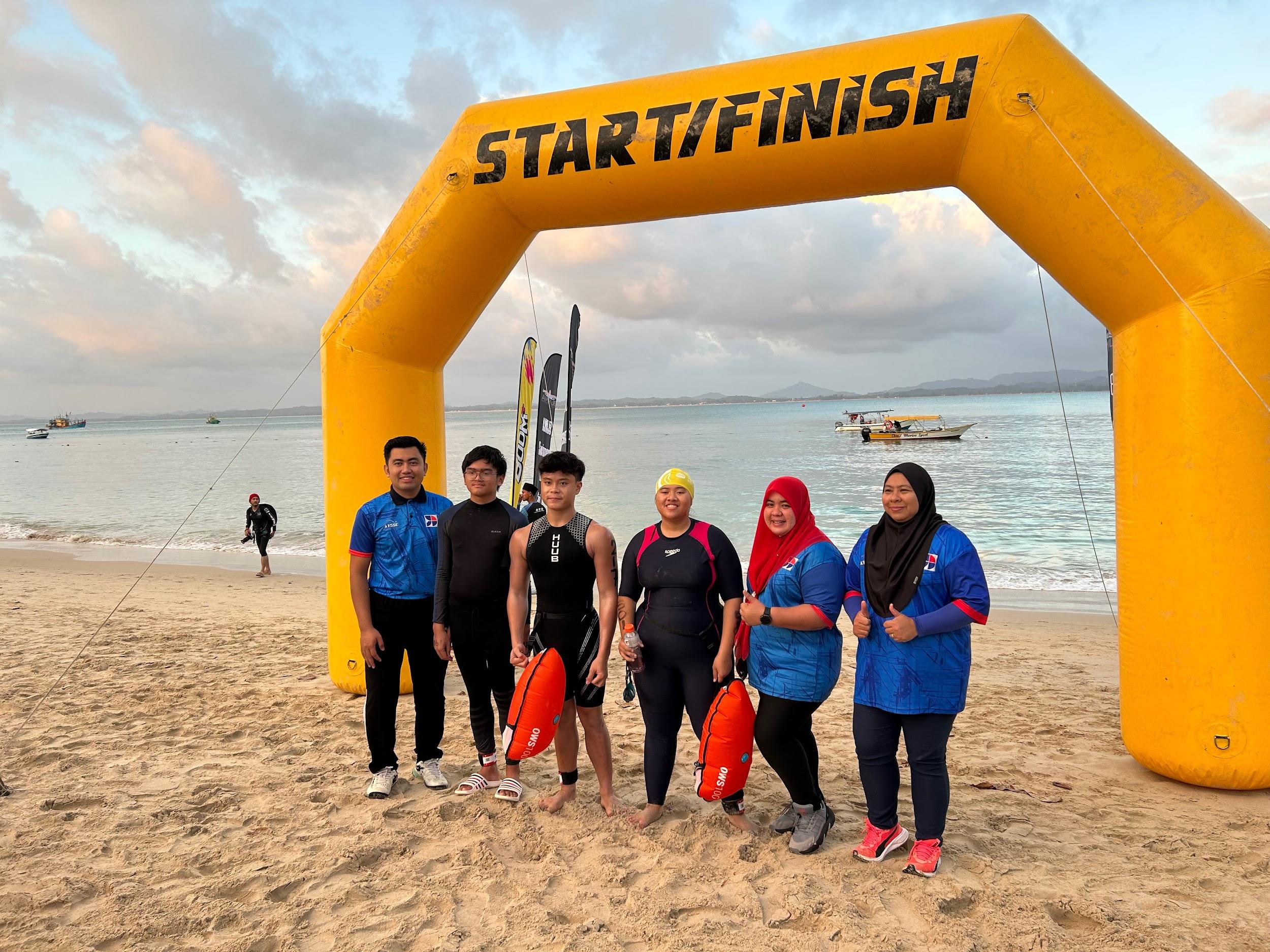 Our preparation started around two months before the game day. It was a risky decision as two months of training is definitely not enough to prepare for such an excruciating challenge.
We trained at our own swimming club while being regularly monitored by our coaches, Madam Farah and Mr. Faiz.
Our days when we would laze around and do nothing at home were replaced with us dragging ourselves to the pool for training on a daily basis.
Two months flew by in a flash and boom, there we were already on the road to Marang, Terengganu. Though we were physically prepared, the six-hour road trip gave us the chance to prepare ourselves mentally for any obstacles we might face throughout our swim.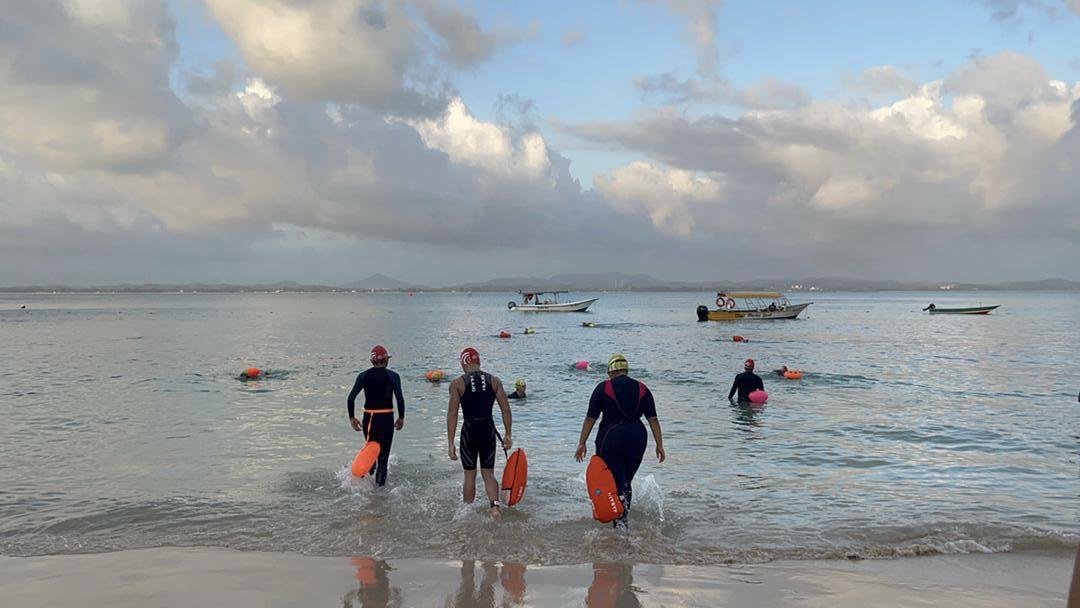 Lo and behold, the day that all of us have been preparing for has finally arrived. We reached Pulau Kapas even before the sun rose.
As we looked around, we realized we were competing with full-grown adults that came from all parts of the world. To name a few, Spain, Slovakia, and Japan.
We had our bodies marked and did our stretching before flag off. Before we knew it, the horn was blown and the swimmers were racing their way into the water.
We only had six red buoys as our guide throughout the course. The more we swam into the ocean, the bigger and stronger the waves were.
It felt like we were being tossed into a washing machine and were pulled back further away from the mainland.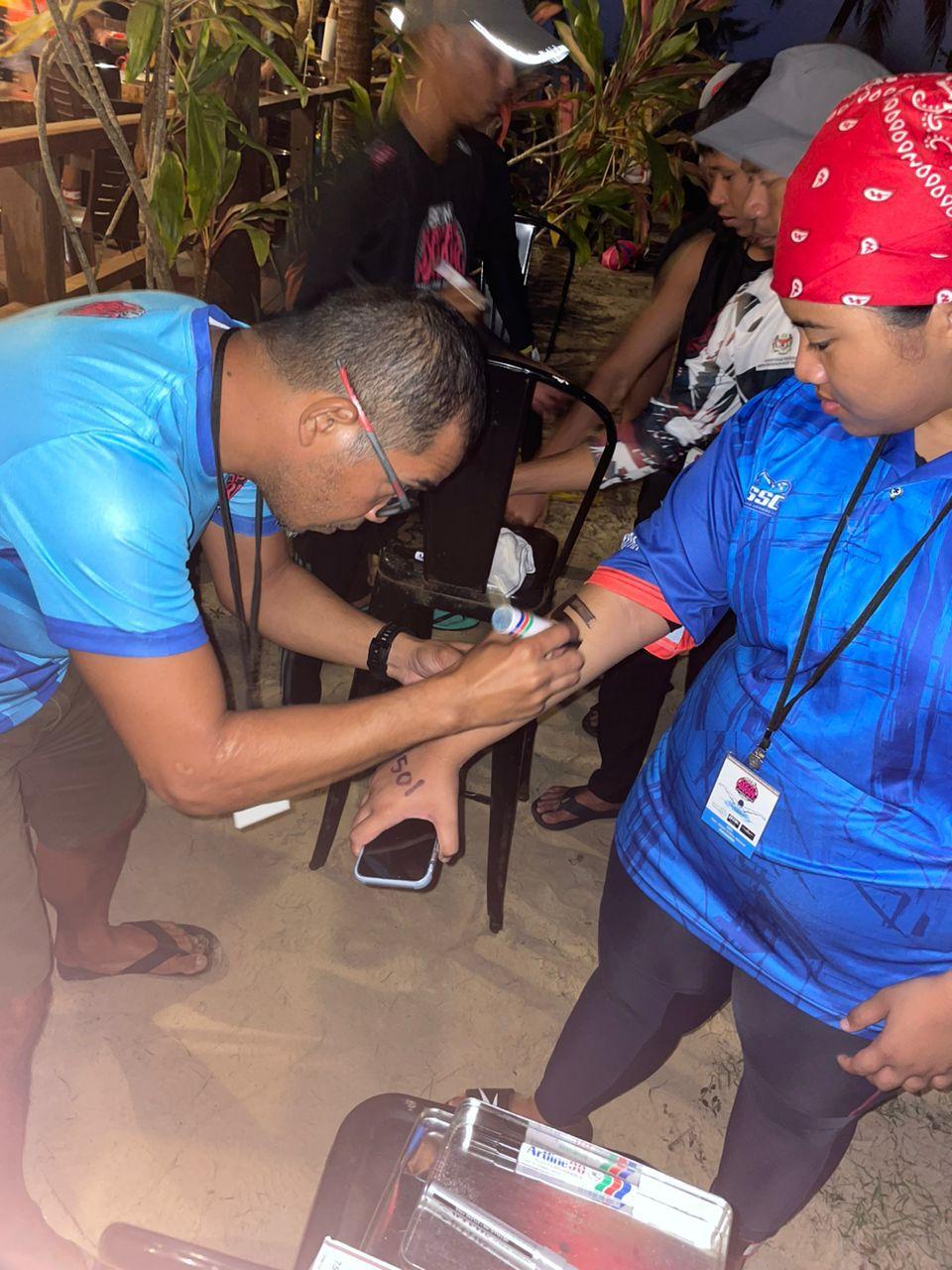 There were kayakers along the way and the only thing I remember asking was "How long until we reach Marang?".
Before the three hours allocated passed, all of our swimmers crossed the finishing line. To see smiles on our parents' and coaches' faces, really meant our two months of hard work paid off.
Upon crossing the finish line, we received our medals. All our swimmers managed to finish their swim before the cut-off time of five hours. Mohamad Hassan won 5th place, Aliah Indra won 4th place and Meor Razlan won 9th place.
Finally, we were crowned as Kapas Marang finishers! A title craved by swimmers worldwide but can only be attained by those who dare to face this challenge.
Despite being swallowed by the high tides, nibbled on by sea lice and tossed around by the salty waves, being able to overcome all these obstacles really made us feel like Poseidons of the sea.
It sure was a great experience to represent our school and showcase our talent at this world-class competition.
As the slogan for this year's event is "It's so painful, you'll come back for more.", we look forward to participating in this event again next year, hopefully with more of our swimmers!