One last curtain call for Class of '22, Xancordis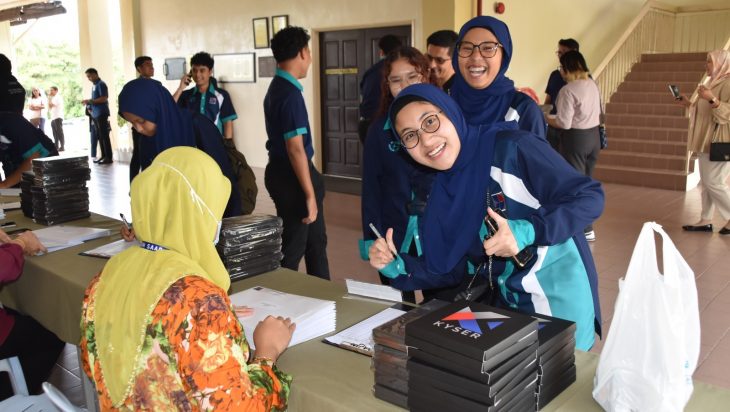 Be the first to get latest stories.
Follow Cemerlang's Telegram channel.
"How lucky I am to have something that makes saying goodbye so hard."

A.A. Milne (Winnie-the-Pooh)
Athena Siow, Editor-In-Chief
The Class of '22, also known as Xancordis, has finally reached the long-awaited milestone of graduating from Kolej Yayasan Saad after an incredible journey of 5 years and 3 months.
Our time here whisked by at an astonishing pace, but as they say, "time flies when you're having fun." And what a blast it has been!
We can't help but reminisce on the countless precious memories we've made together – the laughter, the adventures, and the camaraderie that has enriched our lives.
Throughout our journey at Kolej Yayasan Saad, we've forged unbreakable bonds with friends who have become akin to family.
The experiences we shared and the challenges we faced together have shaped us in profound ways.
From late-night study sessions to spontaneous escapades, we have grown alongside one another, learning valuable life skills and gaining a sense of independence.
Navigating the delicate balance between academics and cocurricular activities was undoubtedly bittersweet.
The pressure we felt was a testament to our dedication and drive to excel in every aspect of our lives. Yet, in the face of challenges, we persevered, cherishing the sweet taste of triumph with each accomplishment we achieved.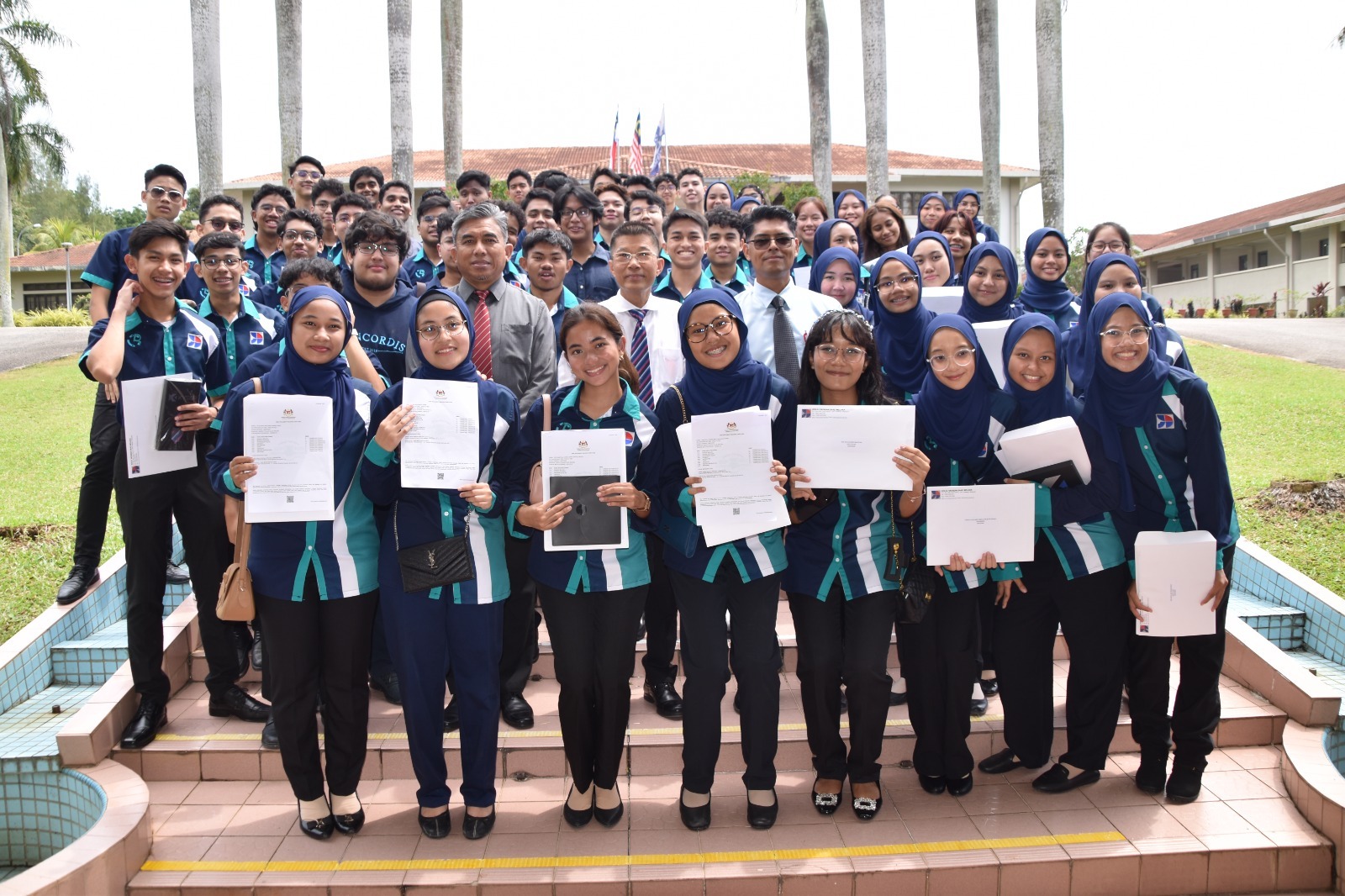 As I reflect on my role as an Editor-in-Chief, I am immensely grateful for the unwavering support of our teachers, alumni, and teammates.
To Mr. Kevin Chua Chye Kiong and Ms. Catherine Fernandez, your guidance and wisdom have been invaluable on this journey.
Azeem Abu Bakar, working alongside you has been an absolute honor, and your dedication to our team has inspired me greatly.
To my fellow teammates, thank you for standing by my side through the highs and lows, teaching me valuable lessons in leadership and effective communication.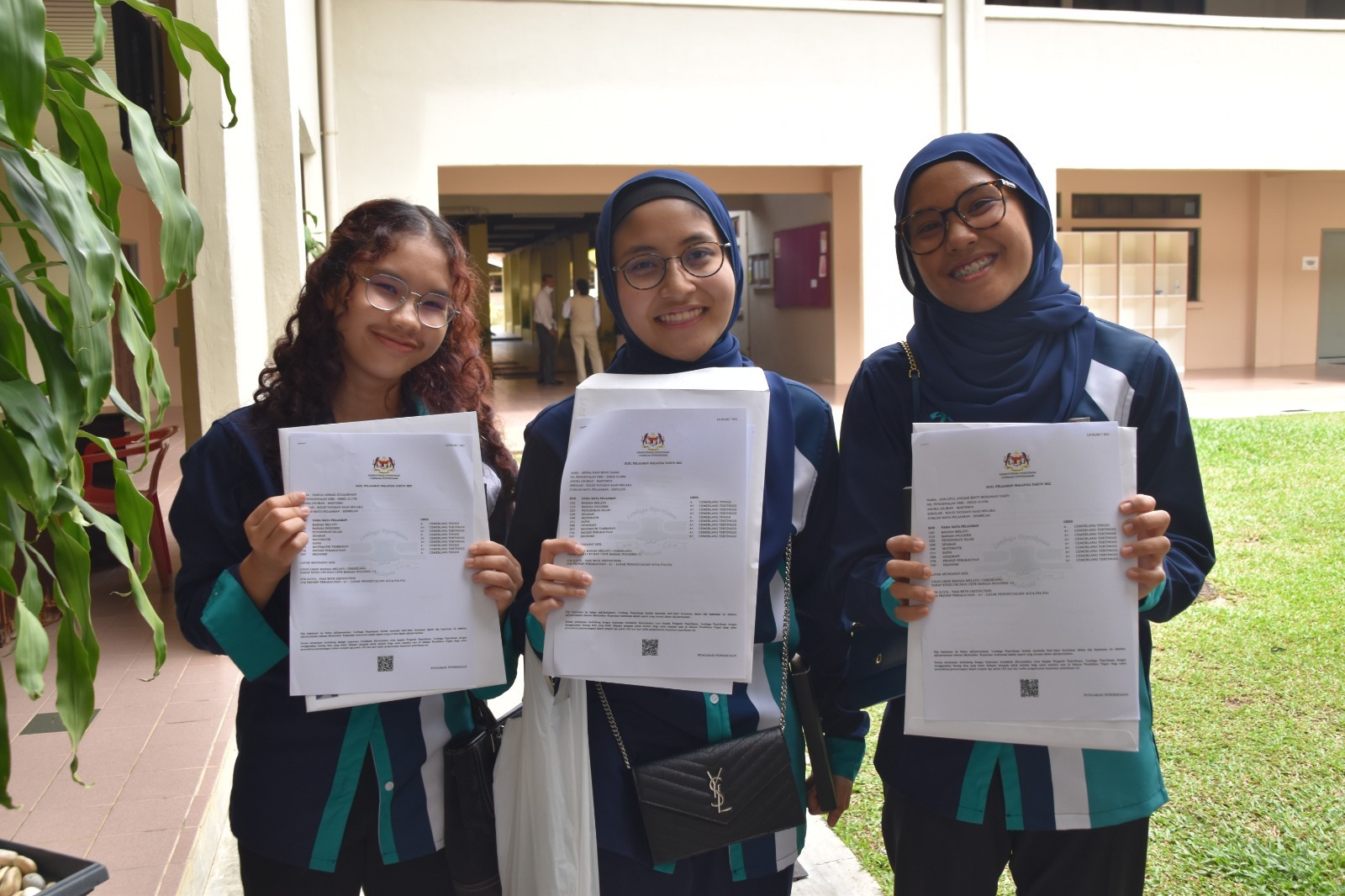 Mr Kevin Chua Chye Kiong, Advisor
Since e-Cemerlang started in 2018, I have been sentimental about it. I had the pleasure of working with three Editors-in-Chief, and I must say that I've been really impressed by their level of professionalism and determination to see the success of this e-magazine through. Kudos to the entire Cemerlang Editorial Board and its advisors. It is hoped that current and future members will carry on the legacy that the seniors have left. All the best to Cemerlang.
Azeem Abu Bakar, Chief Advisor
To the outgoing editorial board of our esteemed school magazine, Cemerlang.
As you bid farewell, let your hearts be filled with pride and your spirits soar with joy. You have wielded the pen, proving that it is mightier than the sword. Your words have held the power to influence, to shape minds, and to ignite change.
Through your stories, you have touched lives, sparking inspiration and leaving lasting imprints. Not everyone possesses the gift to write convincingly, but you embraced this skill early on, setting yourselves apart from the world.
Remember, your stories shall endure, eternally preserved for readers to savor and cherish. Be proud of your literary creations, for they are timeless gifts that transcend boundaries.
Congratulations on showing leadership at KYS in the field of writing. Well done for being consistent in publishing great stories.
May your journey ahead be blessed with endless opportunities to wield your pen and continue making a difference. Farewell, dear editorial board, and may your writing legacy forever shine bright.
Arissa Hani, Assistant Editor-In-Chief
My experience in Cemerlang continues to be very memorable and meaningful for me. Becoming the assistant Editor-In-Chief has definitely taught me innumerable valuable lessons both physically and mentally that helped me a lot in my secondary education journey. It taught me the skills of excellent communication, brilliant writing and effective leadership. Most importantly, I learned the importance of teamwork forasmuch as all of the Cemerlang committee members had to work together in order to publish articles on time and create more interesting webinars for the audience. I really do hope that more people will be interested in becoming a part of the Cemerlang Committee in the future.
Arwena Padme Parameswaran, Cemerlang Committee Member
I believe Cemerlang as a magazine continues to be extremely beneficial in so many ways to every student of Kolej Yayasan Saad because it provides detailed records of events alongside insight into the brilliant minds of the students here. Through Cemerlang, I didn't just hone my writing skills, but also developed soft skills like leadership and management. I hope that our successors may continue our vision and mission as well as further improve Cemerlang to uphold its gold-star standard.
Gaurakishor A/L Puvanasvaran, Cemerlang Committee Member
I am eternally grateful to be a part of this team. Being in Cemerlang has opened me up to so many new experiences- both happy and exhausting- but I wouldn't trade any of it because it shaped me to become a better version of myself. From meeting deadlines to writing new articles regularly, these obstacles have made me organised as an individual. I really hope the coming batches continue the legacy of the Cemerlang magazine by publishing more fruitful articles in the coming future.
Johan Harris Zain, Cemerlang Committee Member
Throughout my time in Cemerlang, I've learnt the important skill of teamwork. Before this, I worked on school projects alone as I only trusted my own instincts when completing a project. On top of that, working in Cemerlang helps me network with KYSERS. This allows me to get more opportunities and get different perspectives about life.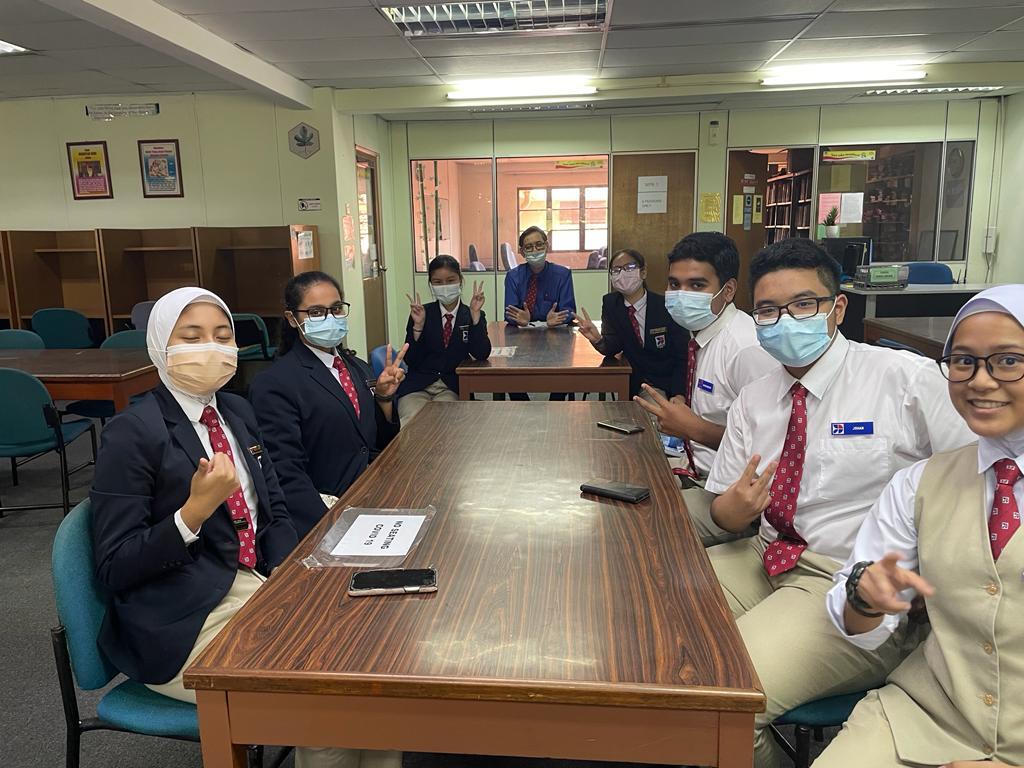 Looking back, a large chunk of our time in Kolej Yayasan Saad was robbed by the COVID-19 pandemic. Countless union nights, sports events and other activities were missed due to the seemingly endless Movement Control Order (MCO). Regardless, our batch still made a myriad of memories with each other as well as our juniors and seniors once the school schedule returned to normal and we will never forget the impactful lessons we've gained here in KYS. Here are a few words of advice from the batch leader and assistant batch leader of Xancordis to our beloved juniors:
"Utilise the five years you have to the fullest, and jump to claim every opportunity you can"

– Danish Hairil bin Nizam, batch leader of Xancordis
"Although academic responsibilities are important and should be taken seriously, remember to take a breather and make memories with people that are precious to you"

– Alisha Laiqa binti Harith Alvin Cyril, assistant batch leader of Xancordis
As the chapter of our time at Kolej Yayasan Saad comes to a close, let us embrace the memories we've created, the friendships we've forged, and the lessons we've learned. The road ahead may be uncertain, but armed with the experiences and knowledge gained during our time together, I am confident that each one of us will go on to make a positive impact in the world.
I sincerely wish the succeeding committee members all the best in upkeeping our legacy. So long, KYS!