Introducing, Vernacia Incentra!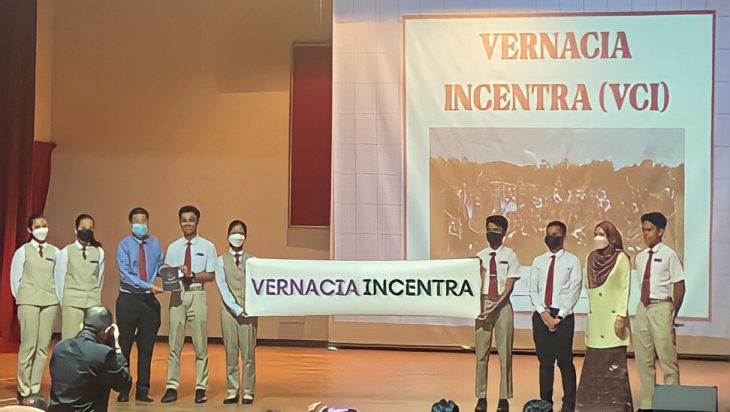 Be the first to get latest stories.
Follow Cemerlang's Telegram channel.
By Maryam Zahra
The school assembly on 29 August was not an ordinary one for Batch 2024, as it was the day when our identity would finally be revealed to everyone, to be remembered even after completing our education here.
The emcee, Khyra Mia Chinta, kickstarted this much-awaited ceremony by giving a brief introduction about our batch and delivering a meaningful quote about the people who are brought together by fate, and sealed together by unbreakable bonds.
Soon after, Aliuddin Gapree, our batch leader, gave a speech about his batch. He explained that we all came to this school as separate entities, about to start a new season of life. With each new season, new characters are introduced with individual plots that intertwine with one another, forming ties and creating intricate stories that will develop characters, and serve as cherished memories for years to come.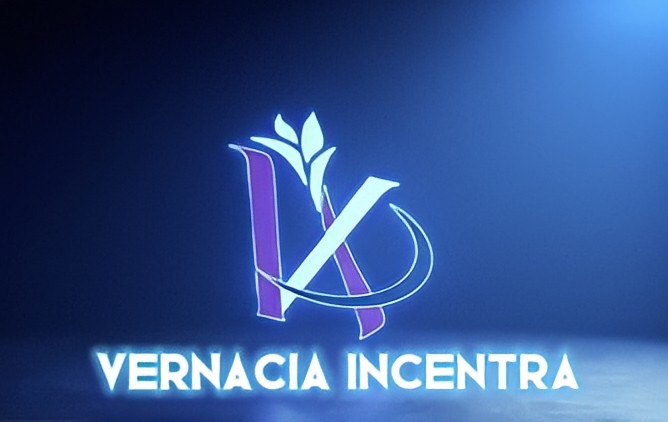 The speech was then followed by a montage, created by our talented media team. The montage started off with a recap of the memories we have made throughout our 3 years here which reminded us that we should cherish every second we spend with our friends.
The montage also included a series of interviews of the teachers who have taught our batch so much, including Mr Kevin, Mr Anas, Madam Nurul Ashima and Mr Amir, our batch coordinator. The montage concluded with an epic cinematic launch of the batch logo, as well as the batch name: Vernacia Incentra
Our unique name, Vernacia Incentra is a combination of 6 words (versatile, nascent, persistent, indelible, eccentric and tranquil) that we feel reflect the qualities and principles that we would like to uphold as a batch.
The motto that we hope each member of the batch will keep close to their hearts is "Hacia La Victoria" meaning towards victory, referring to how every single one of us strives to be the best individually and collectively in every aspect of our student life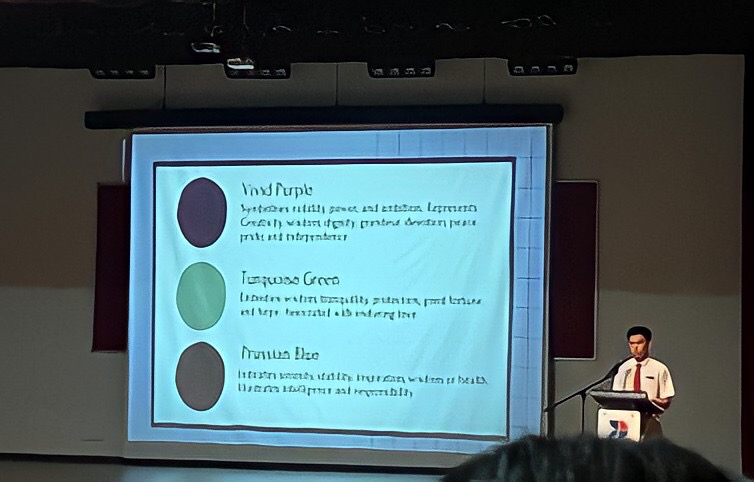 Our batch logo is sketched as the abbreviation of our batch name: VCI with the addition of the Blackcurrant Swirl Moonflower, a flower which blossoms in the dark, symbolizing our growth when faced with challenging and difficult periods in our lives.
A logo would not be complete without the palette that gives it colour. For this, we chose:
Prussian blue (symbolizing unity of strong forceful units)
Turquoise green (portraying wisdom, tranquility, protection, good fortune and hope)
Vivid purple (representing nobility, ambition, creativity, wisdom, devotion and peace)
The principal, Mr Tan Cheh Li, and our batch coordinator were invited on stage for the officiation ceremony. Mr Tan then digitally signed the certificate of officiation and cut the ribbon on the banner to unfurl our batch name clad in VCI colours. This marked the end of the ceremony.
With our batch launching, we have found a name to call ourselves, as one unit headed towards the same goal, hand in hand, supporting each other through hardships and barriers along the way.
Hacia La Victoria! In our pursuit for success, we will remember this clarion call every step of the journey and cherish every person who has helped us grow along the way.