Kopi Series 8: Pre-University Pathways Explained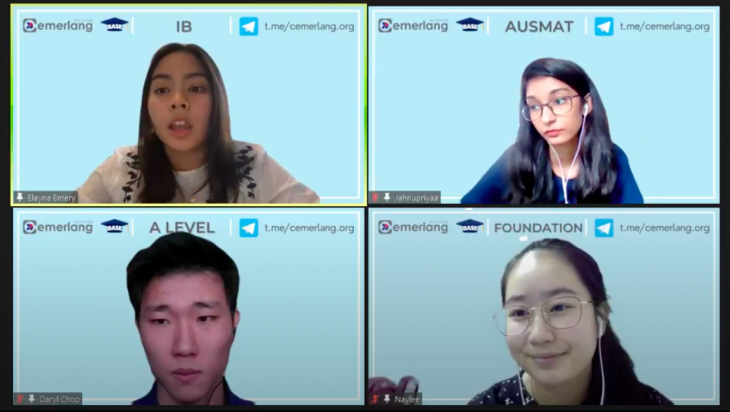 Be the first to get latest stories.
Follow Cemerlang's Telegram channel.
Stay updated with the latest intriguing stories on education pathways, career development, special insights, exclusive interviews, KYSER & KYS news and more by following our Telegram channel here.
Meet The Panel
Elayna Mohamed Emery
She completed her International Baccalaureate (IB) programme at the International School of Kuala Lumpur (ISKL) under the ISKL IB scholarship. She plans to pursue Economics for her degree. She is an alumni of Kolej Yayasan Saad.
Daryl Choo Chia Ler
He completed his A Level programme at Kolej Tuanku Ja'afar (KTJ) under the Shell scholarship. He plans to pursue Electrical Engineering for his degree. He is an alumni of SMJK Sin Min.
Jahnupriyaa Kardnanithi
She completed her Australian Matriculation (AUSMAT) programme at Sunway College. She is currently pursuing her degree in Accounting and Finance at the University of Melbourne. She is an alumni of SMK Bandar Sri Damansara 1.
Naylee Izzati Binti Zamri
She completed her Foundation in Life Sciences programme at Pusat Asasi Sains Universiti Malaya (PASUM). She plans to pursue Medicine for her degree. She is an alumni of Kolej Yayasan Saad.