Parlimen Digital – Malaysia Moving Forward!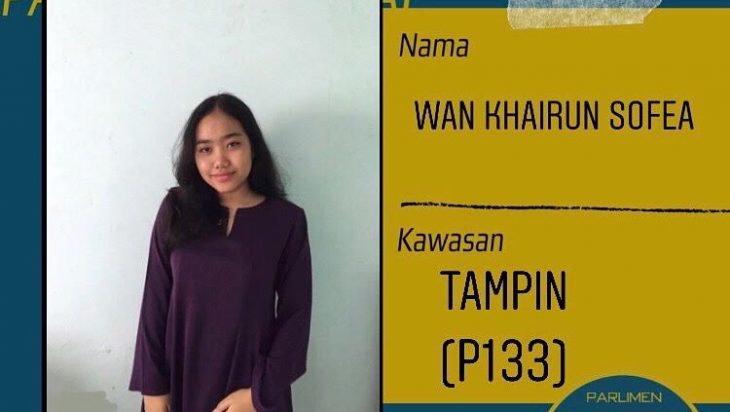 Be the first to get latest stories.
Follow Cemerlang's Telegram channel.
By Khairun Sofea
As a 16-year-old girl raised by a single mother, I wanted nothing more than to fight for women's rights, making sure that their voices are always heard and not left behind.
I had seen the pain and struggles that my mother went through with my own two eyes and I told myself that I will never stop fighting for the other women out there facing similar hurdles.They too are humans, and deserve to be given a fresh start, turn over a new leaf and achieve their wildest dreams!
My journey in Parlimen Digital began with the application process where all the nominated candidates were asked to fill-up a form and answer a few questions in a short essay format. We had to give our opinions on the current Covid-19 pandemic and what we could do to help the various sectors in Malaysia such as education, economy, health, and environment.
It was nerve-wracking as we waited for the announcement of the results. My heart was pounding as I stared at my laptop screen hoping that my name would appear.
You can say that I was the happiest girl alive that day as soon as I saw my name as the representative for the constituency of Tampin – my very own hometown.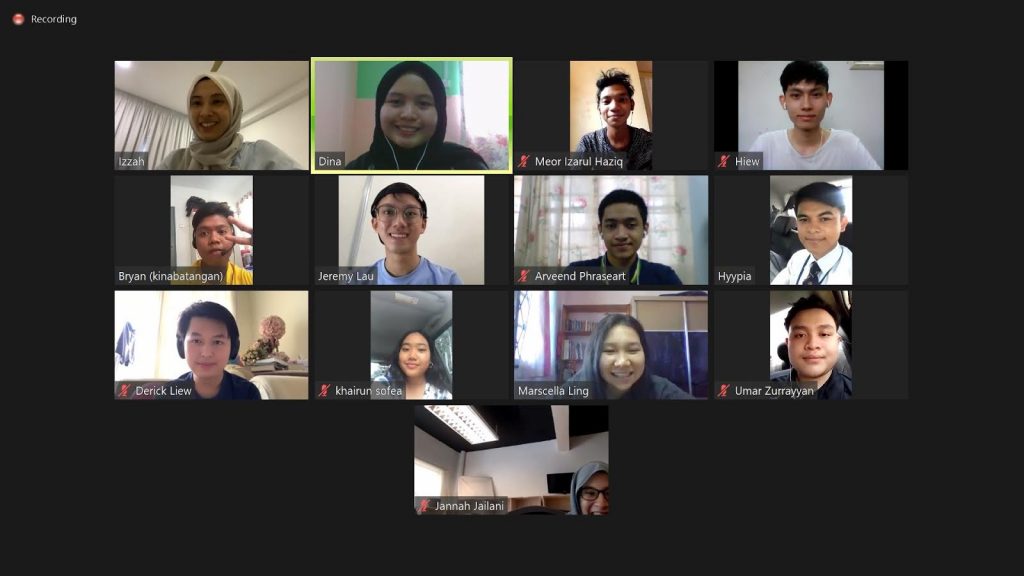 'Gabungan Muda' and Meetings with MPs
We were then separated into groups according to our topic of interest and divided into states where I could meet with the other representatives. Since there were 222 of us and most of them are 20 and above, all the under 18 participants decided to form a group called 'GABUNGAN MUDA' consisting of members from Sabah and Sarawak, and also from peninsula Malaysia.
Being apart of the Gabungan Muda has helped me a lot, especially in pushing myself out of my comfort zone. It took me a lot of courage to start voicing out my opinions amongst the 222 participants as most of them were very proficient and had a wide knowledge of the political field. However, that did not stop me, neither did it break my spirit to keep my opinions relevant and push myself to think deeper into the issues.
Within the weeks prior to the event, we had few mock trials touching issues on mental health, women's rights, etc. I decided to make use of this once in a lifetime opportunity to set up interviews with the MPs from both the government and opposition parties.
Some worthy mentions would be, YB Veerappan ( ADUN Repah) and YB Muhd. Isam (ADUN Gemencheh).The session did not fall short from my expectations as we discussed more on what we can do to reach out to people from marginalized communities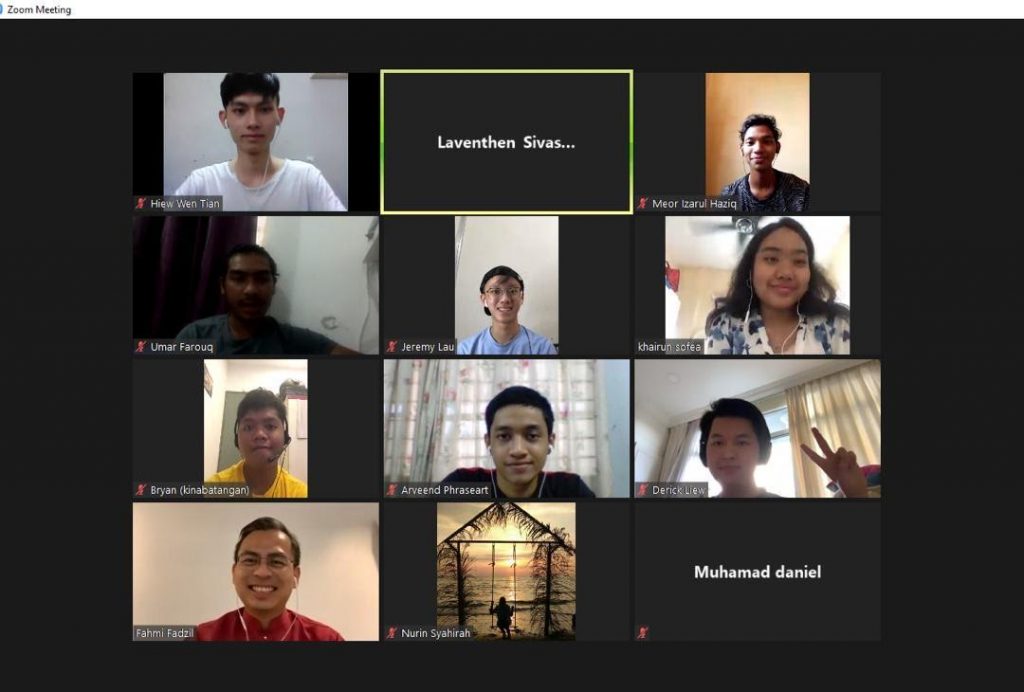 Preparations for the Big Day
Two days before Parlimen Digital, I managed to moderate a zoom call session with YB Nurul Izzah and YB Fahmi Fadzil, two very well known members of parliament through their involvement in engaging with the youth. I insisted on having a group call session to accommodate all the GABUNGAN MUDA members especially those who were living in Sabah and Sarawak. They were very helpful and supportive as they shared their experiences and tips. YB Fahmi Fadzil even gave us a virtual tour of his office in Lembah Pantai to lift our spirits before the event. 
The night before the first day of the parliament, some of us were invited to meet up with YB Syed Saddiq at his house. There were around 30 people who attended the session, and at the same time, it was live-streamed for those who could not make it.
Not only I managed to interview him, but it was also a golden opportunity for me to mingle around with representatives from different states. From that moment on, I realized that we are not just participants of Parlimen Digital but we are indeed one big family.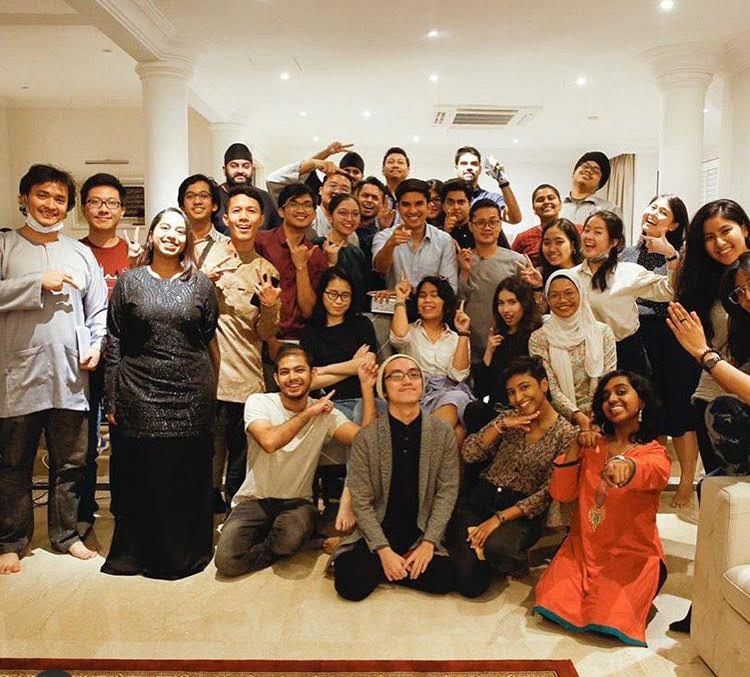 On the 4th and 5th of July, 222 participants from different seats debated on the motions covering education and economic stability. Although, I wasn't able to present my proposals on the motion as only 25 reps were selected due to the shortage of time, I did manage to slot in a few questions in between the speakers.
Paving the Way for Youth Representation
Nevertheless, I learned so many new things from the two sessions. It opened up my eyes to look at our country from a bigger picture by acknowledging different views and perspectives. I gained so many new ideas and just looking at the other 221 passionate youngsters made me believe that there is still hope for our nation.
Along the way received quite a number of backlashes and harsh criticisms, some mentioning that we are too young to be involved in politics, some said that it was a hidden agenda to condemn the government.
However, I see this as nothing more than the youth of Malaysia wanting to make a change. This whole journey has nothing to do with any political agendas, as it is solely for educational purposes. Haters gonna hate right?
As the youth of Malaysia we should play our role as "Anak Malaysia" and take up the responsibilities given to create a progressive nation. I have faith that if we create more initiatives like this, especially opportunities for the youth to speak up and voice out their opinions, we can go far and even up to the par as those other well- developed countries. To a better Malaysia for all!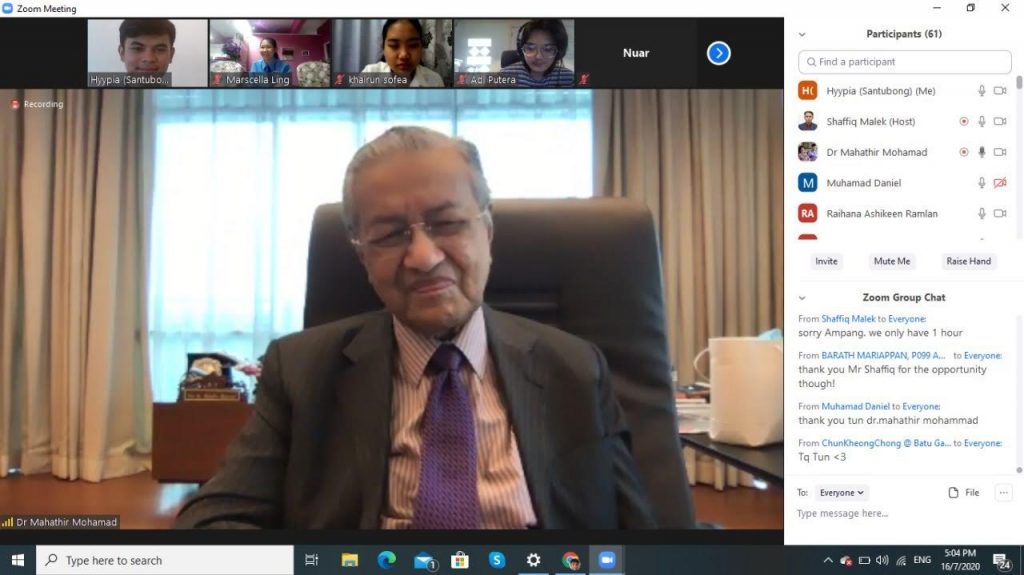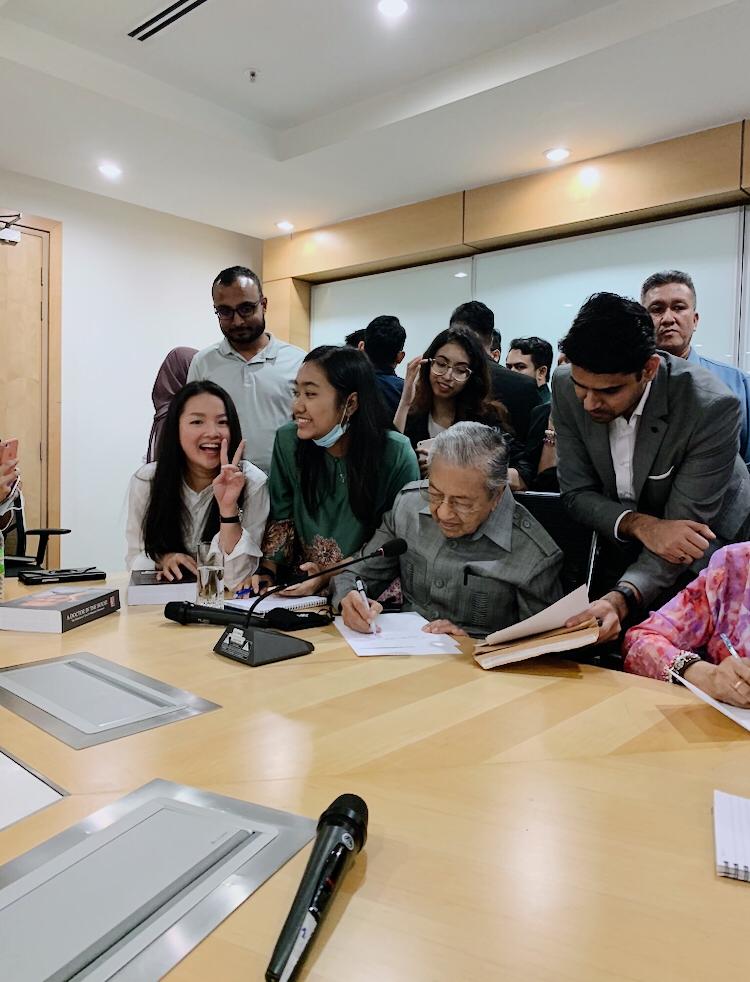 Edited by Muiz Zafri