The Journey of Becoming a Queens Guide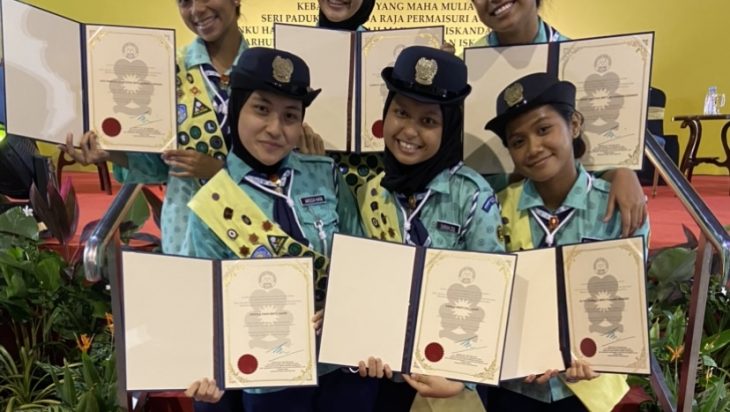 Be the first to get latest stories.
Follow Cemerlang's Telegram channel.
By Arissa Hani and Farisya Sofiya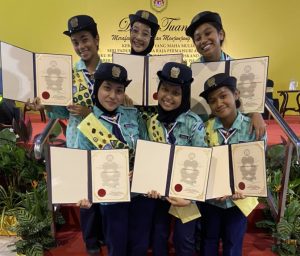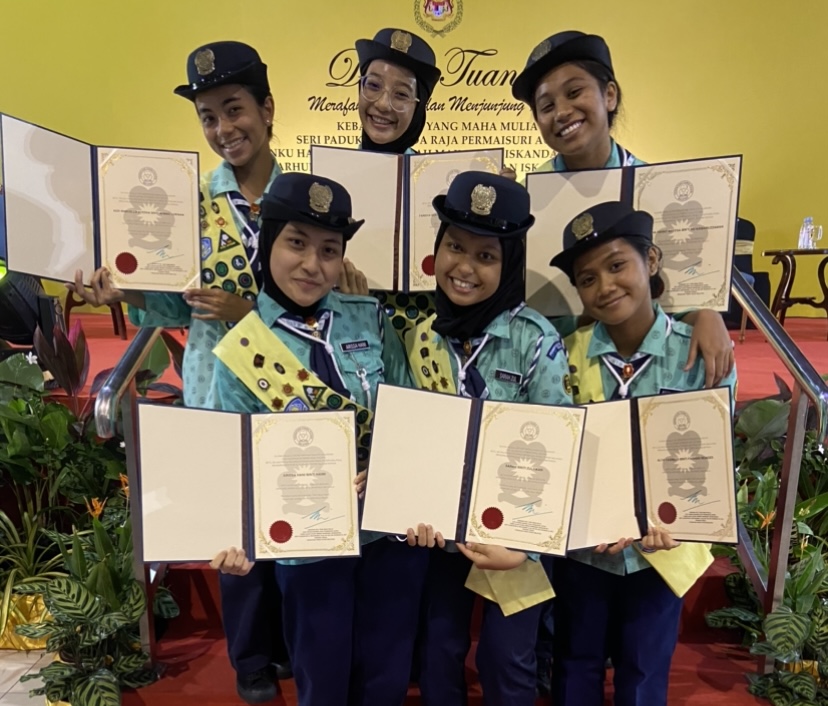 Girl Guides in Kolej Yayasan Saad Melaka has been producing Queen's Guides since 2015 and the number of students who receive the Queen's Guide Award keeps on increasing year by year.
There were challenges that all of the Queen's Guides had to go through in order to receive this prestigious award from Her Majesty Raja Permaisuri Agong XVI, Tunku Hajah Azizah Maimunah Iskandariah herself.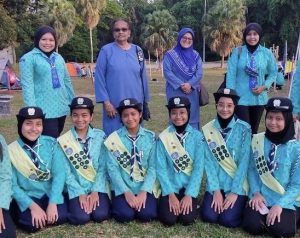 The journey of becoming a Queen's Guide started when we were in Form 1. We had to complete eleven log books in total in order to receive badges such as cooking badge, camping badge, sewing badge and many more. The requirements in order to receive each badge were different and challenging.
We also had to participate in many camps in school and also outside of school. The camps held challenged us on our knot-tying skills, cooking skills, communication skills and survival skills in the forest.

Before obtaining the Queen's Guide Award, all of us had to go to Kuala Terengganu for our final camp which is called Bengkel Selalu Sedia to determine if we were eligible to become a Queen's Guide. We were assessed and evaluated by the testers of Girl Guides Association Malaysia based on our character, cleanliness and teamwork.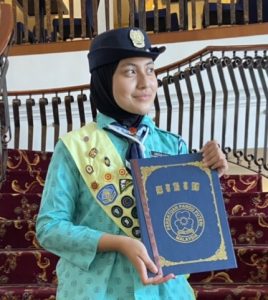 "The journey of becoming a Queen's Guide is not easy but I managed to get through this journey with the help of my parents, Girl Guides advisors, teachers and friends. They have been there for me through thick and thin until I succeeded in becoming a Queen's Guide. It has always been my dream to become one." – Arissa Hani, Queen's Guide of session 2022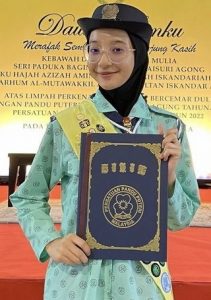 "There were times that I have cried and wanted to give up becoming a Queen's Guide because of the workload. However, there were a lot of people whom I loved who supported and encouraged me to not give up and keep my chin up. In the end, I did not give up and succeeded in receiving this award." – Farisya Sofiya, Queen's Guide of session 2022
All in all, we believe that becoming a Queen's Guide is beneficial. We strongly encourage more students to become Queen's Guides as it teaches them many life-changing values in life physically and emotionally.