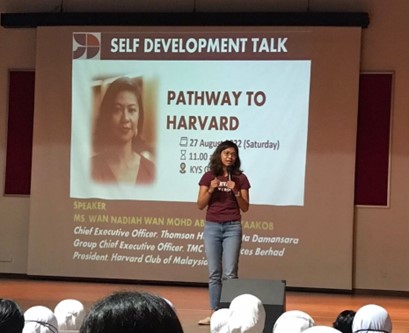 Be the first to get latest stories.
Follow Cemerlang's Telegram channel.
By Athena Siow
Awed silence fills the great hall as Ms. Wan Nadiah captivated the KYS audience on an account of her journey through an intellectual wonderland named Harvard. She attributed her successful transition into adulthood to the exposure she received throughout her education, which encouraged her to form educated opinions and experience living independently.
Ms Nadiah Wan recalled her educational journey from high school at SMK(P) Sri Aman before being whisked out of the Malaysian national school system right into Harvard College as a JPA scholar. Her career then began in the Boston Consulting Group before moving to Sunway Medical Center after completing her masters at the London School of Hygiene and Tropical Medicine. There, Ms Nadiah found her passion for life sciences. She attributed the CEO transition during her time in Sunway Medical Center for the opportunity to serve as Director of Business Development and Corporate Communication.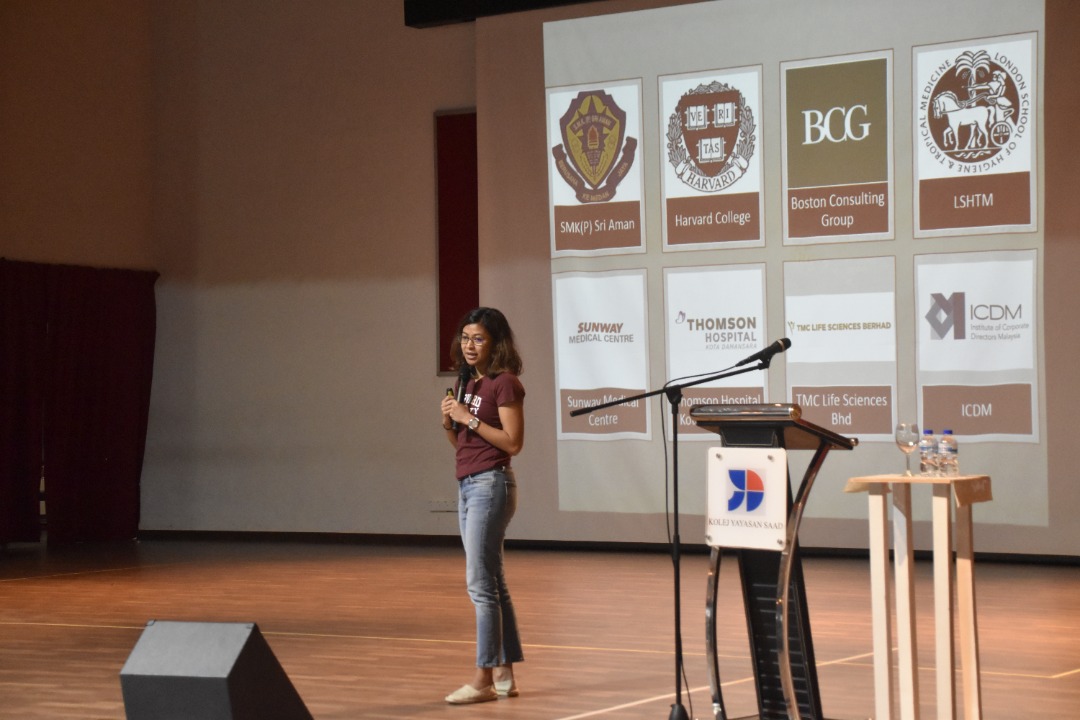 A World of Learning Opportunities
Ms. Nadiah pointed out that Harvard as the liberal arts college which encourages its students to understand the world, think critically, reason analytically and write clearly. This prepares students to lead meaningful lives and become conscientious global citizens. Nadiah also explained that first-year students can attend shopping weeks, where they are spoilt for choice with a staggering 3,700 courses and 50,000 concentrations to sit in before deciding on their concentration. Thus, every student has the chance to create their unique story during their stay.
Interestingly, education at Harvard College also sets requirements of studies, which include concentration requirements, general education requirements, distribution requirements, quantitative reasoning with data requirements, and language requirements. Ms Nadiah added that expository writing requirements offered to first-year students prepare them for the heap of writing that will be expected for the next few years.
Crediting her professors for the opportunity to pursue lifelong experiences, Ms Nadiah recalled being awarded grants to study hallucinogenic plants in Costa Rica and working in
Boston's children's hospital for 4 years. Even as a science student, she was fortunate to gain exposure to Islamic finance, Greek heroes, medieval arts and architecture just by exploring the campus and speaking to people.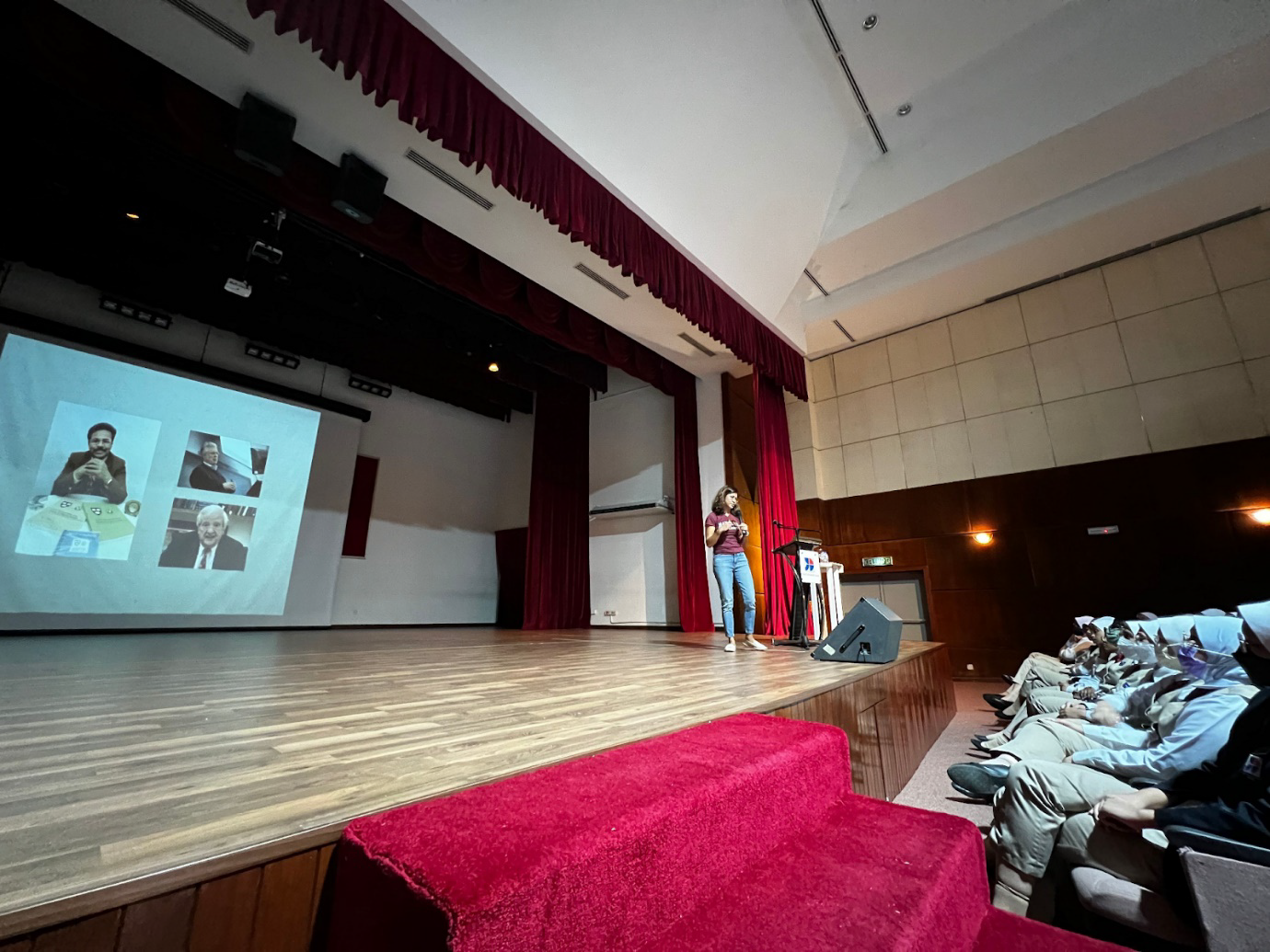 A Guide to Getting into Harvard
Ms Nadiah touched on personal essays as a glimpse into applicants' lives. It is not recommended to parade achievements since it has been included in the application. Instead, admission officers look forward to hearing the applicants' voices, as a lot of good thinking can be reflected through good writing.
She described most US interviews as informal, often inviting applicants for a chat over a cup of coffee or tea. She advised the students to be prepared, but remember to stay their true self as the interviewers want to get to know the applicants.The interviewer may not have any
prior knowledge of the applicant's details and by the end of the session, would have to submit a long report to the admission committee.
Personal quality: how would the applicant fit into the Harvard community?
Extra curriculars: athletic, community, employment, family commitments
Academic
Overall
Deadlines

Jun: Start taking required tests, completing application form and essay
Nov: Last date for taking required tests
Jan: Final deadline for all applications
Mar: Final date for financial aid applications
Feb-Mar: Interviews
Apr: Decision letters mailed
May: Reply date for admitted students
Do I have everything I need to apply?

• Common application or the Coalition Application, powered by Scoir. Both are treated equally by the Admissions Committee.
• $75 Application fee or Waiver
• Harvard supplement to the Application
• SAT or ACT (scores not required for the upcoming classes of '27,'28,'29 and '30)
• secondary school report and transcript and mid-year school report
• 2 teacher evaluations
• supplementary material (Ms. Nadiah submitted her research paper on determining the sex of goats)
Ms. Nadiah emphasized that money is not an issue to attend the college. Harvard commits itself to recruiting the best talent in the world, and will provide financial aid to students in need who can add value to the Harvard community through their ideas, energy and change. Most importantly, foreign students have the same eligibility and it is need blind, meaning students' financial ability will not affect their admission chances.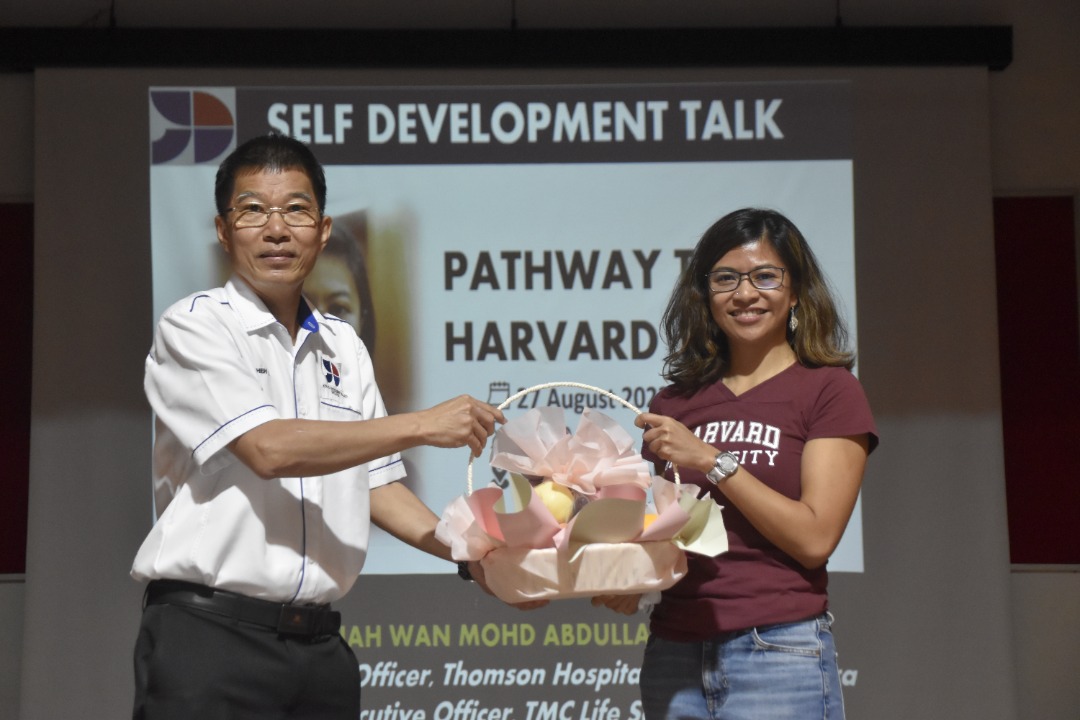 Conclusion
Though there is no typical Harvard student, applicants are expected to demonstrate intellectual curiosity, commitment to excellence, independence, bravery and the ability to contribute to society. Excellence does not just stop at getting As. It means going the extra mile for something you are passionate about. With that, a morning with Ms Nadiah rounded off with an encouragement for students to satiate their curiosity through reading.