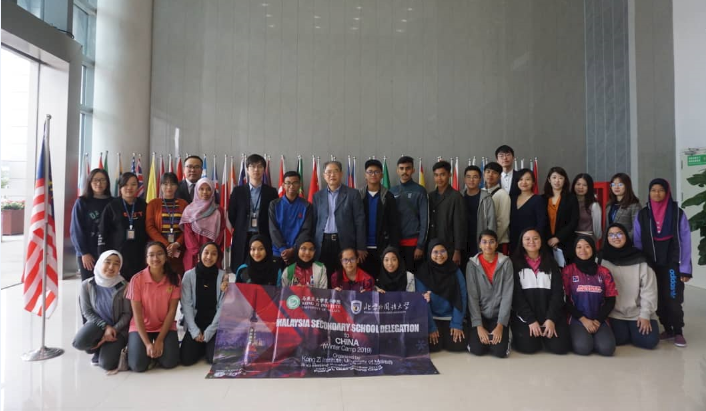 On 15 December 2019, nine KYS students and eleven other students accompanied by two chaperons, Ms Nurul Ashima and Ms Wang Ai Chen from UM attended the Winter Camp 2019 at Beijing Foreign Studies University (BFSU) Graduate School of Foshan, Guangdong, China.
This programme was held to give new insights to participants in addition to  sharing some cultural experiences. Through this programme, participants were able to visit the historical places, thus knowing more about China.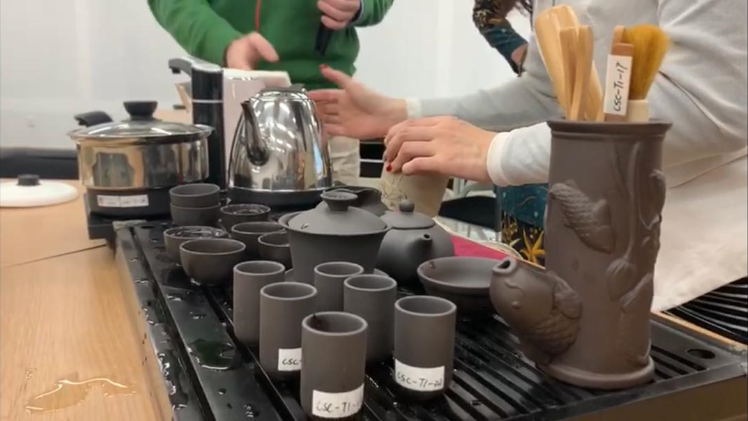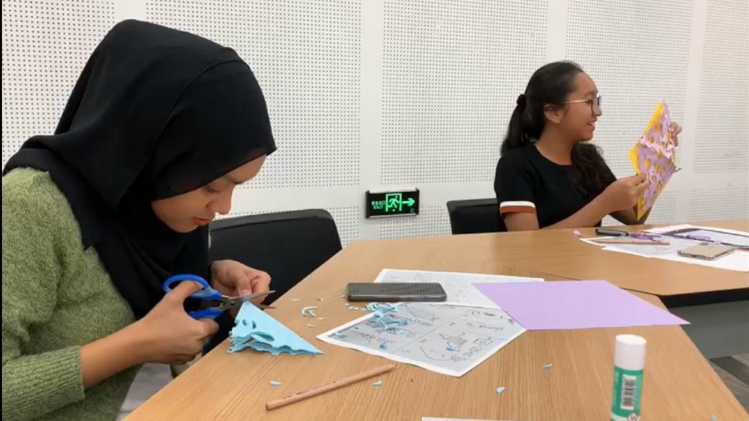 Our 2-week stay in BFSU was fulfilling and felt like home. Our stay was filled with enjoyable trips, exciting classes and memorable activities. We visited Nan Feng Gu Zhao, Foshan Zu Miao, Ling Nan Tian Di, Foshan City Exhibition Hall, Haitian's Factory, Qing Hui Garden, Guangdong Provincial Museum, Shameen Island and Shangxiajiu Pedestrian Street.
Other than the fact that we got to learn new things and acknowledge the beautiful history behind the buildings, we enjoyed the trip to our heart's content as we explore the places with each other. Our heart warming and joyful moments were captured behind the lenses to be remembered forever.
We participated in lots of activities that were prepared for us. The activities were: Learning Chinese Songs, Tea-pouring Ceremony, Chinese Traditional Kung Fu, also known as Wing Chun, Chinese Knot and Paper-cutting. It's a lie if I say that the activities were boring and dull. Getting to experience how to be a traditional royalty, testing out our hidden vocals, discovering our talents just by using a pair of scissors and a paper were all very memorable.
As the purpose of this camp was to ensure that we got to learn some basics of the Chinese language, we spent 2 hours and a half per class and we had 8 classes in total. It was really fun, learning something new. Though I could speak Chinese, the classes still amazed me. The way Ms Li Yang, our Mandarin Teacher managed to make the classes fun and easy for us to understand is totally admirable.
On 21 December 2019, we were invited to join the New Year Party. We practised a performance and presented it in front of the principal of BFSU, their teachers, staffs and all BFSU students. We expected a cold response to our show but it was the total opposite. We were ecstatic.
The thing that I love the most about this camp was that everyone was empathetic. The cooks kept on asking about our preferences with the food they served; the teachers kept on asking if our day was alright and the friends kept on ensuring that we have each other at all time and no one was excluded nor left behind.
In the end, this camp totally exceeded our expectations and so it didn't disappoint us. Although I will definitely give 5 stars rating for this camp, there's something I really dislike about this camp. It's too short. We definitely need more than two weeks in this camp to be able to spend time with everyone.