"A fierce display" of the battle against the tide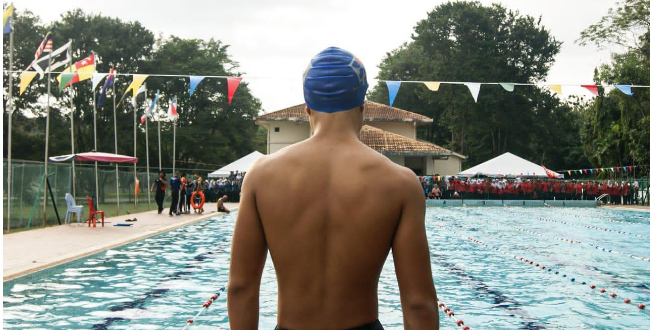 Be the first to get latest stories.
Follow Cemerlang's Telegram channel.
By Adam Danial
Swimming, a sport considered by many to be one of the most physically and mentally demanding. It is undoubtedly gaining its popularity as it is develops an all-rounded body while providing major lifesaving skills.
Kolej Yayasan Saad's Annual Inter-House Swimming Championship enables our students to showcase their talents in the water whilst competing with swimmers from different houses.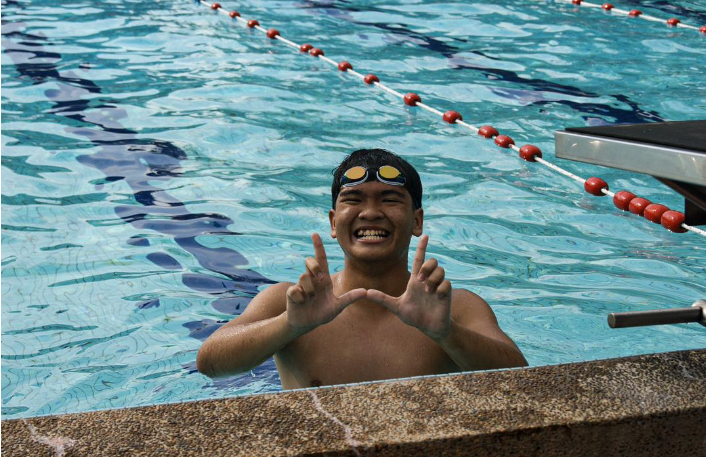 The Annual Swimming Championship season begun on the 4th and 5th of February with the dual challenge event for both boys and girls, where everybody had to swim the 50m Freestyle and 50m Breaststroke collecting points for achieving a set timing. Hussein and Rahman were tied with a total of 246 points each, leaving Razak to catch up in 3rd place.
Hearts pounding, the participants started to feel the pressure as the tents were filling up with supporters cheering them on.
The nerve wracking pre-championship events had everyone in schoo involved, be it the teachers, students, or staff, every person had a role and gave it their all during all three days of the pre-championships, from the 9th to the 11th of February.
Prior to the events, swimmers arrived at the swimming pool by 2.45 pm for a brief warm-up session. As soon as the swimmers for the events were announced, you could hear all the supporters from each house cheering their hearts out to give courage to the swimmers. This energy displayed by the supporters never faltered, and kept growing as the championship went on.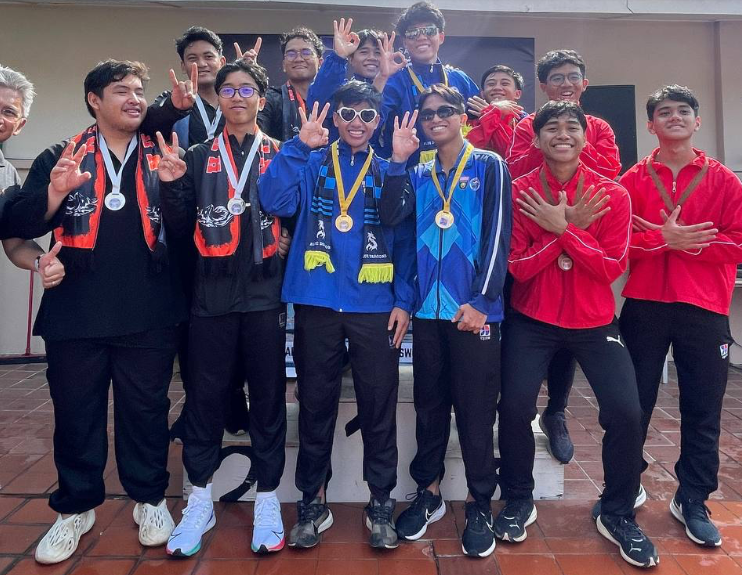 Finally, the day had arrived, the day of the swimming championship, that determines the house of swimmers. Countless parents came to the school to cheer on their children participating in events.
The event kicked off with the marching of participants and 'wave' performance as well as the ceremonial blowing of the air horn by our VIP guest to officialise the start of the 23rd Annual Inter-House Swimming Championships 2023.
After a long day of endless tears and hard work, the swimmers who gave it their all finally completed all their events.
Ultimately, after a close competition and some intense races, Rahman House emerged as the champions of the Annual Swimming Championship Event Session 2022. Aryan Azam from Rahman house broke four records in his events under the Boys 3 category, an outstanding achievement so early in his swimming career!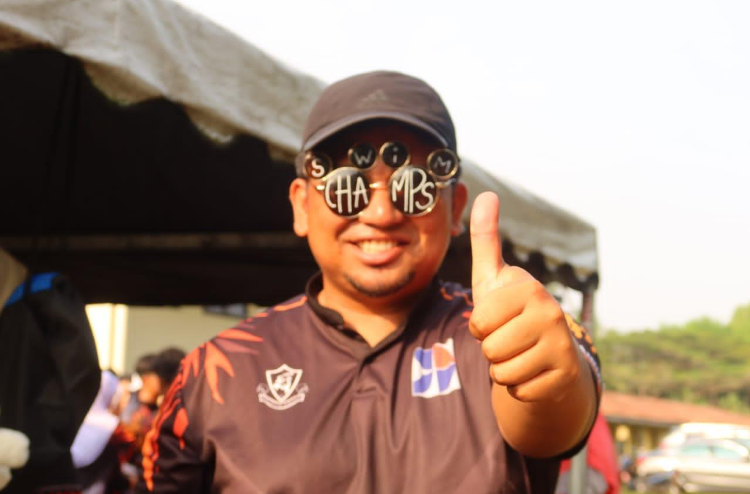 With this opportunity, it is hoped that swimming will be picked up by more people around the globe as it poses a huge array of health benefits while spending your time wisely.