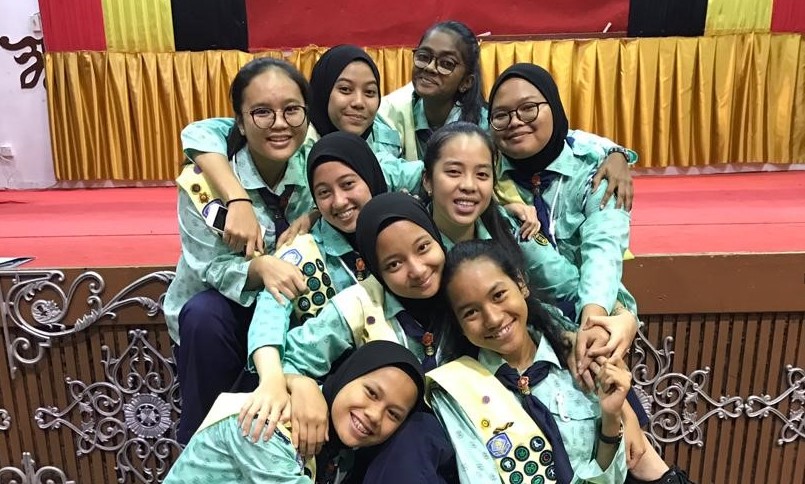 By Marissa Zahira Binti Mustamir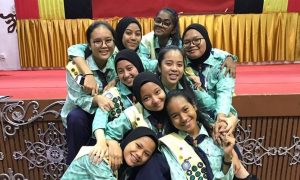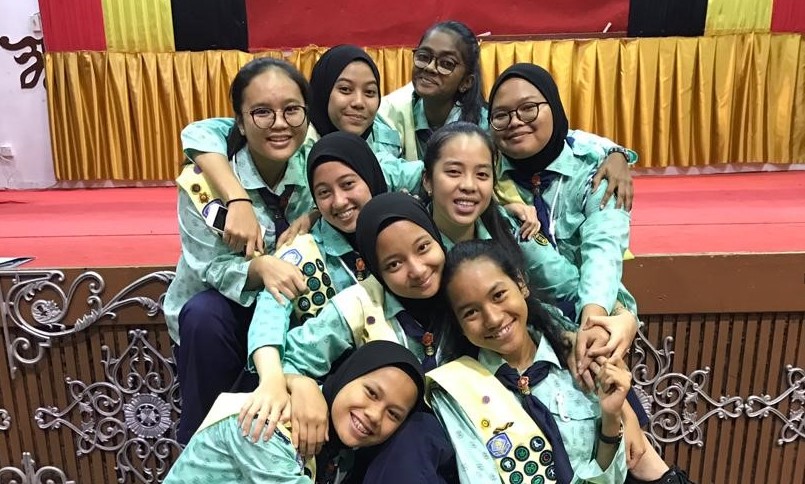 On the 21st to the 23rd of August, 39 students ranging from 13 to 16 years old participated in the Cabaran Anugerah Ketua Pesuruhjaya 2019 (CAKP). Nine Form Four students, all of them being talented and hardworking young girls, strived and worked their best to attain the position of Queen's Guide, which is recognised internationally. The remaining 30 students were divided into nine groups to help each Queen's Guide candidate. This title is not easily achieved, therefore, the candidates had to work hard day and night to complete the task.
The camp was held at Sekolah Convent Infant Jesus II. Several other schools participated in this camp as well. As soon as the participants arrived at the venue, the Head of Malacca Girl Guides Association briefed the girl guiders on the agenda and the objectives of the camp. While waiting for the games to be set up, a senior girl guider taught them a song titled 'Boom Chikaraka'. It was definitely an entertaining way to start off the camp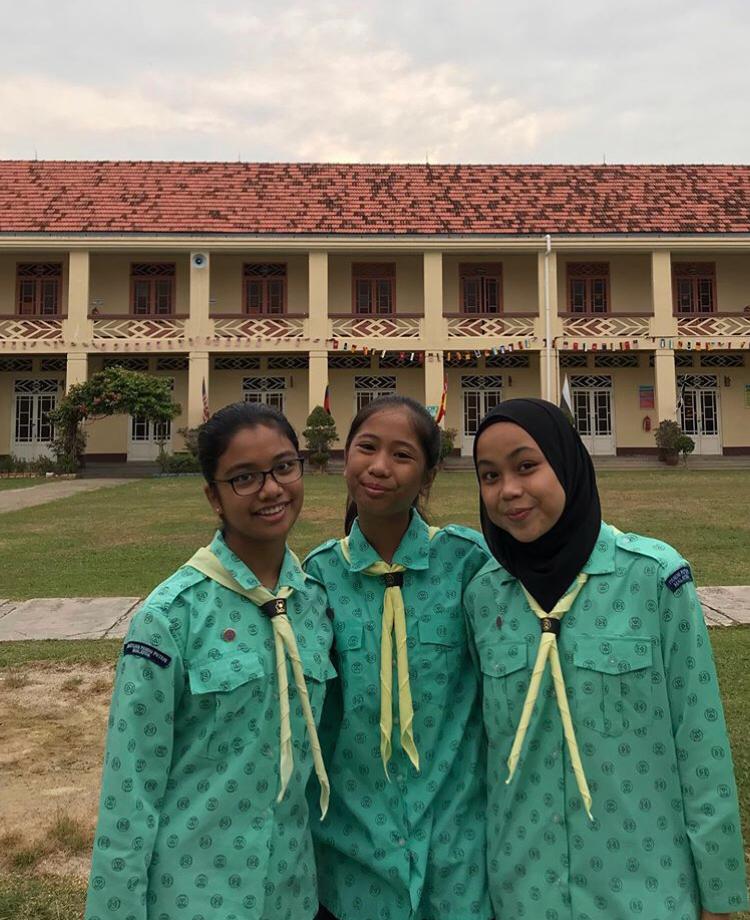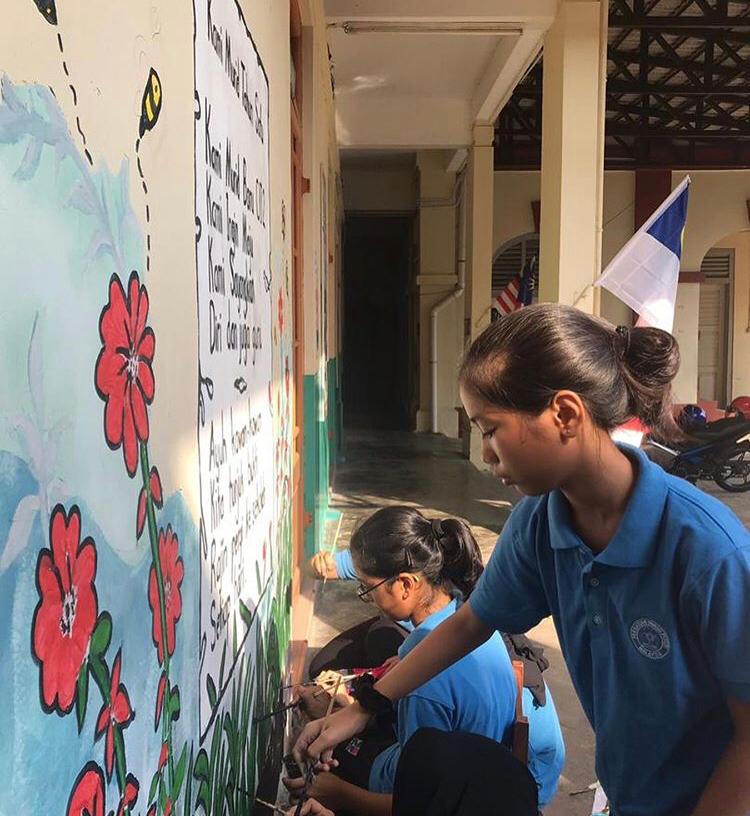 After a few more exciting activities, the Queen's Guide candidates were given their first challenge. To be more specific, each group obtained a different challenge under the category of exploration that was to be completed in two hours. For example, one group was tasked to paint a mural on the school's wall. Besides that, they also made little gifts for the senior girl guiders. With that, the activities for the first day was wrapped up.
On the second day, the girl guiders were woken up bright and early to carry out their first activity, 'panji-panji'. 'Panji-panji' is a routine that is carried out at every girl guides camp. Following that, we were tasked with several activities that will be assessed by the teachers in charge. Among those tasks were painting a mural and filling the school with bright colours, designing an educational activity, and promoting the girl guides association. The latter was held at Dataran Pahlawan Melaka Megamall. The day ended with the highly anticipated 'Malam Kebudayaan' where each group were required to put on a performance.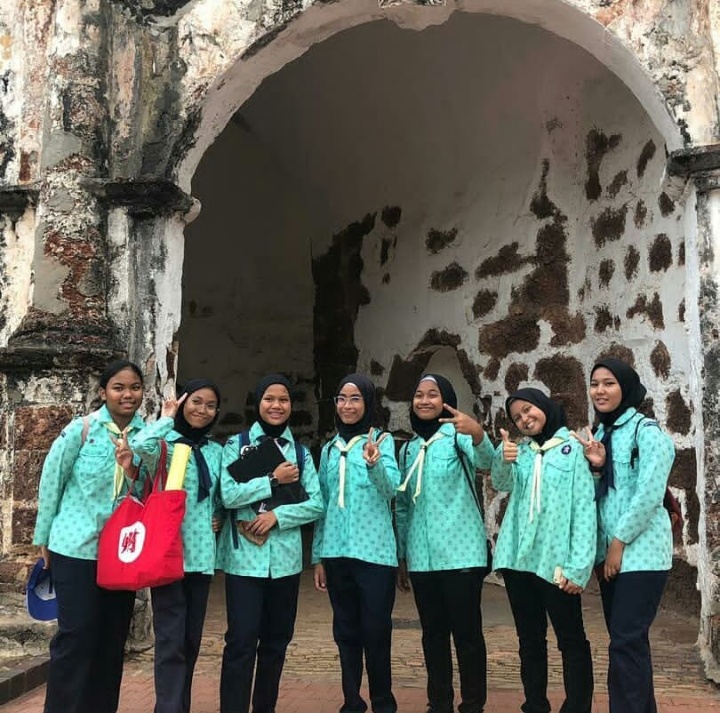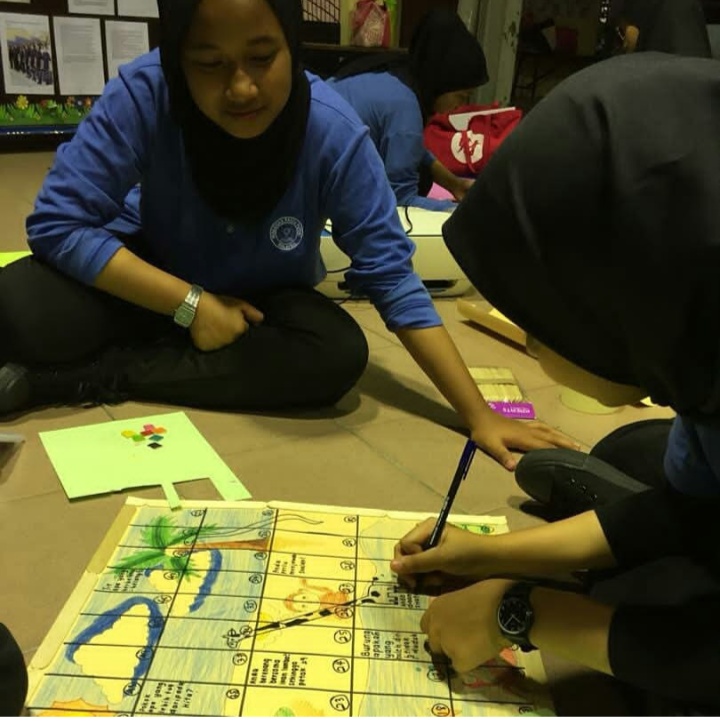 The final day of the camp came with a surprise. A speaker, who was a girl guider herself, dropped by and gave a talk on Action and Body Confidence also known as ABC. The talk was beneficial and inspirational as it showed the girl guiders that they never had to be afraid to show who they really are. After that, they played many games ranging from dancing to drawing their 'Perfect Looking Girl'. With that, the three day camp came to an end. Overall, it was an exhausting but fun and worthwhile experience.