COVID-19: The Villainous Virus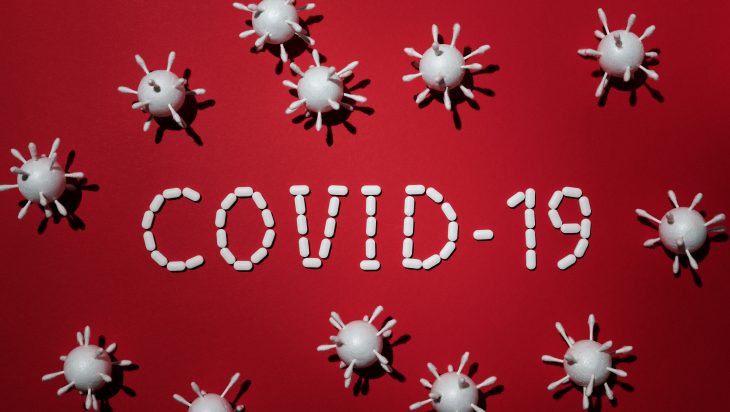 Be the first to get latest stories.
Follow Cemerlang's Telegram channel.
NOTE: This article, written by Maryam Zahra Faisal won the Silver Award in The Queen's Commonwealth Essay Competition 2021.
Over 30 years ago, in 2019, a virus was discovered in Wuhan, China that would change the course of the world in unexpected ways. After spreading throughout China, coronavirus was spread worldwide like a wildfire that couldn't be put out. Our ability to fly was also our downfall, as flights from one country to another expedited the transfer of COVID-19. What seemed to be a far-away threat, turned out to be very, very near. From then on, the number of COVID-19 cases skyrocketed, and one-by-one, countries everywhere imposed lockdowns. Shops were closed, students had to learn from home, public gatherings were prohibited, and people were not allowed to go outside. People were forced apart, families were separated, and the holidays were gloomier than ever. While it seemed like we were all safe in the comfort of our own homes, the fight was very real and ever more furious outside. Health workers collapsed as the fate of their country rested on their shoulders. They acted as our protectors. Our shields. They sacrificed their health, wellbeing, and their lives to save others. Our front liners: the police, the doctors, the nurses, even the delivery men, were our heroes without capes. They were the knights in shining armor.             
On the other hand, countless workers lost their jobs and their income due to the pandemic. When the lockdown was ordered, businesses closed, and people lost money. Imagine one moment being free from financial strains, then the next you're struggling to find food for your family. This was the case for millions and millions of people. Travel between countries and even states was prohibited to stop the spread of the virus. As a result, the tourism industry crashed worldwide, people lost their money, and their homes. Families were struggling to put food on the table and to keep the lights on. The poverty and extreme financial hardship faced pulled many to the brink of death, while thousands of people flocked to soup kitchens to get an extra bite for their loved ones. 
Although the worry and panic of those whose loved ones had been infected with the virus could be seen and felt, it paled in comparison to the grief of those who lost them. Millions of people worldwide died because of an organism tinier than the Bacillus Bacteria. Young children lost their parents, and parents lost their children. A dark cloud cast a shadow over the world. Murals and pieces still stand to this day, 30 years later, as a reminder of the loss of so many lives during this time. 
Every cloud has a silver lining. Even though it seemed as though the pandemic would never end, people managed to find hope in those trying times. The virus became a common cause to fight against, for all of humanity. This forged a sense of community and togetherness, even as we were forced apart. People sympathized and supported each other through hard times. Everybody joined hands (figuratively) to battle a mutual, universal enemy. The distance between people was never so big, yet so small.
Family members who barely talked to each other before were full-on bonding, the family link growing ever closer and stronger as they were forced together. Friends who were forced together became inseparable, some even kindled new relationships online. With the extra free time, people set to changing themselves for the better. They went into the lockdown as themselves and came out as different people. 
After a year or so, scientists, pharmacists and scholars, racking their brains to find a cure or a vaccine finally found a COVID-19 vaccine. AstraZeneca, NovaVax, Covaxin, Covishield, Sputnik V, Pfizer and many more were the results of their hard work. Once herd immunity was achieved worldwide, we were finally safe from this threat. Today, we are infinitely grateful and indebted to them. The tranquility of today is a result of the struggle of the past. The coronavirus pandemic will always act as a reminder that any challenge can be overcome when we are united as one.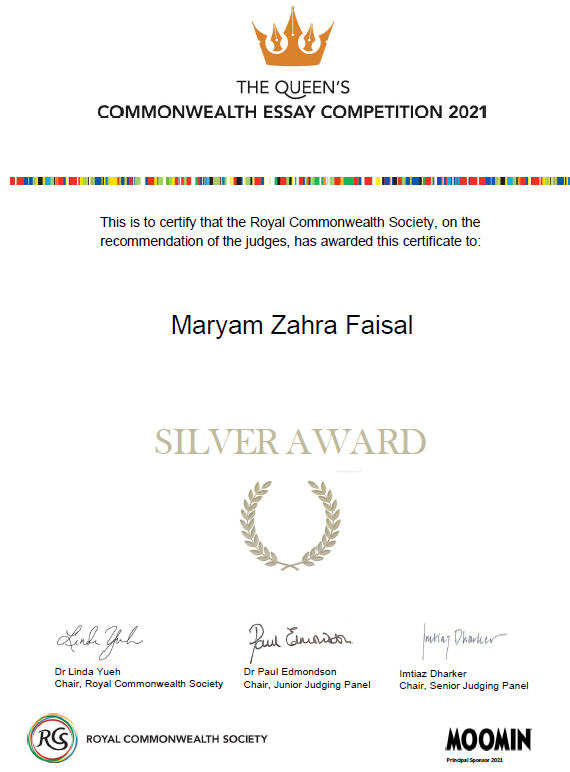 CONGRATULATIONS to Maryam!