[PSA] Alien No More: End Negative Stigmas On Refugees!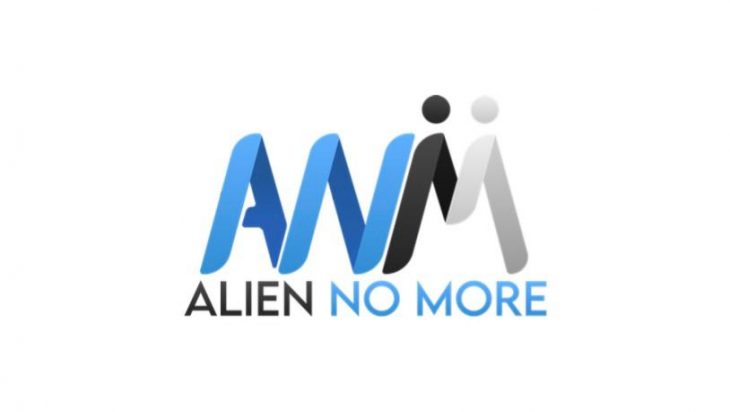 Be the first to get latest stories.
Follow Cemerlang's Telegram channel.
Stay updated with the latest intriguing stories for high achievers by following our Telegram channel here.
What is Alien No More?
We are a youth-led initiative that advocates for the acceptance of refugees.
Our Team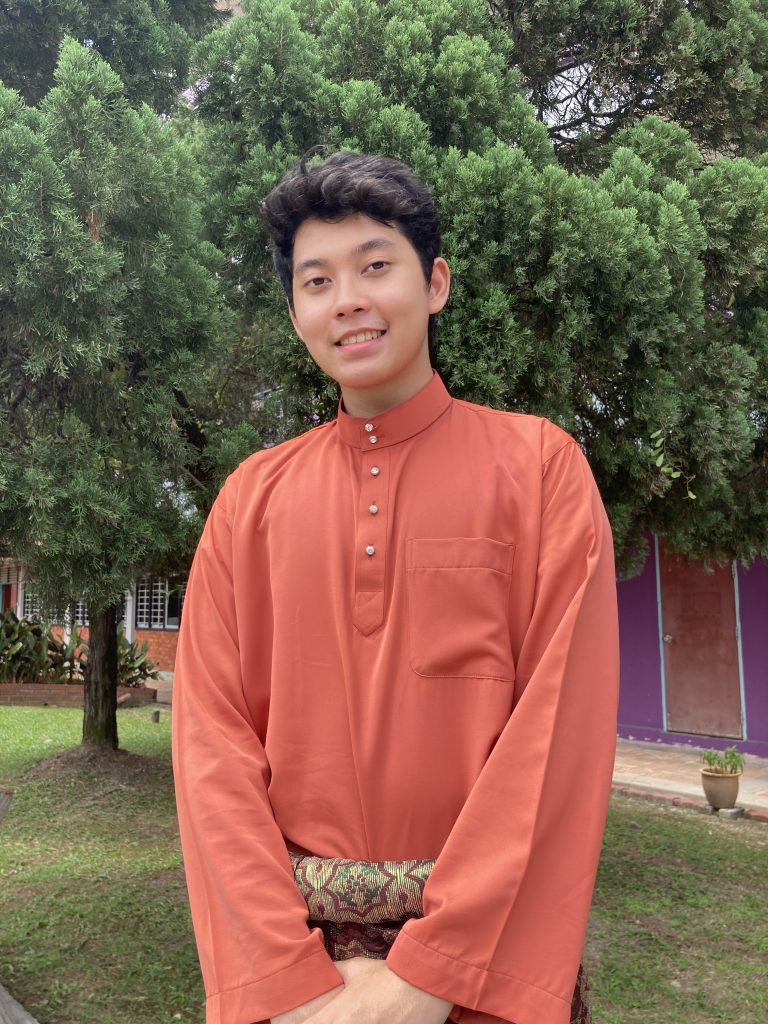 Muhammad Iqbal bin Azizi, a student of Kolej MARA Seremban undertaking the A-Levels programme. He is the President of Alien No More where he has liaised with the board and visiting partners, set the vision and goals for the advocacy group.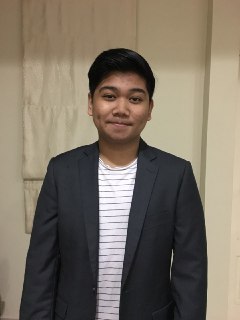 Nik Mohammad Zarif Iskandar, and currently attending Universiti Malaya undertaking a Degree in Economics. He is the co-founder of the organisation.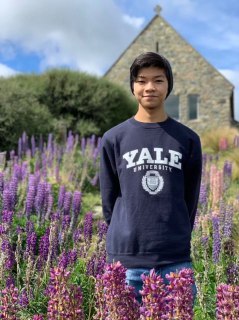 Muhammad Fariq Azryl bin Khairil Aznin, currently attending Kolej Yayasan UEM undertaking A-Levels. He is also a fellow co-founder.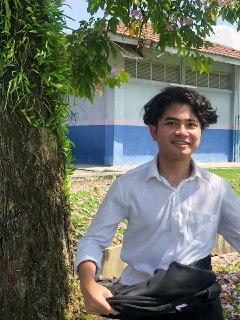 Norjalalikram bin Mohammad Nor, is also a student of Kolej Yayasan UEM undertaking A-Levels and is the fourth and final co-founder of Alien No More.
Our Story [The Change]
The Spark:
In 2019, Iqbal organized a charity dinner to raise money for a refugee school, MSO Learning Center. The experience opened his eyes to the struggles of the refugee children.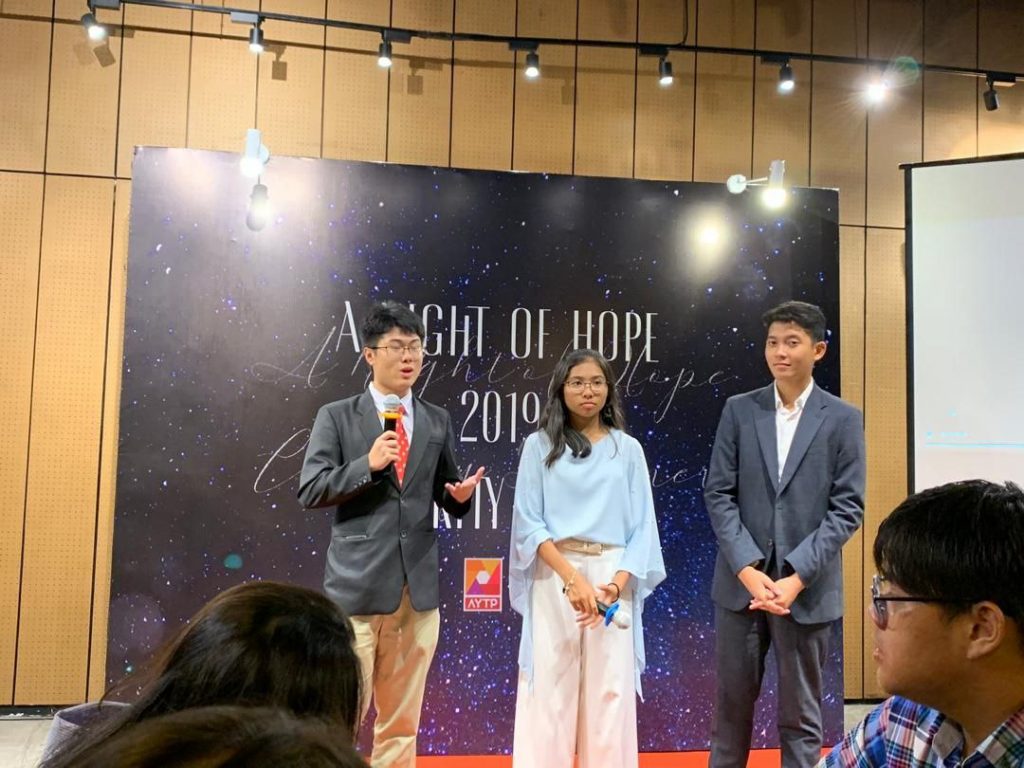 Throughout the years, he noticed more and more stories online about the refugee community portrayed in a negative light. Realising many perspectives and stories were either biased or ill-intent, he knew things had to change for the better.
Shared Passion:
Working with his high school friends, Fariq, Zarif and Jalil, they planned to start a project to help create a more engaging discourse with the refugee community. Meeting with founders from various NGOs gave them a better understanding of the issues at hand and what they were getting themselves into.
A Giant Leap:
With the insights they gained and eagerness for change, they were confident in spearheading this initiative and with the hope it will continue to grow into something much larger than themselves. Thus, Alien No More was born.
Alien No More is also financially supported through grants organised by the International Organization of Migration (UN Migration) (IOM Malaysia) and the European Civil Protection and Humanitarian Aid Operations (ECHO).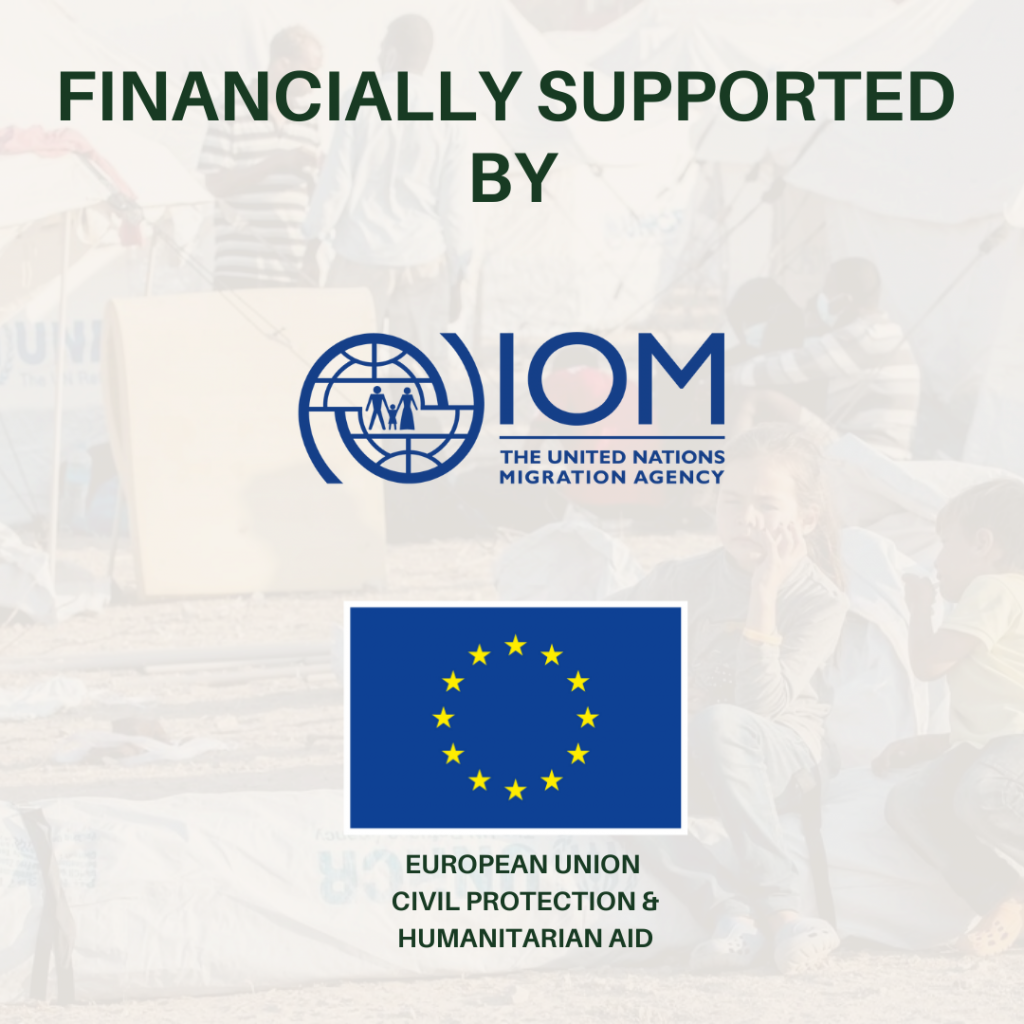 Our Mission
"Fostering a sense of community and awareness to promote accepting stances towards refugees"
Our mission at Alien No More (ANM) is simple: create an engaging discourse for Malaysians to learn, understand and empathize with the struggles of refugees. We aim to create a platform that acknowledges and learns of their hardships so that both parties -the refugees and the local public – can reach a middle ground.
ANM hopes to create a community where transparency won't be punished, instead encouraged because Veritas isn't in the knowing but the growing.
Join our cause

We at Alien No More(ANM) just started our recruitment process for our 21/22 cycle. Are you 16 & above and have a passion/interest in the refugee cause?
Then we are looking for YOU!
Here's how to apply:
Fill in personal details and educational background (don't worry, your data is safe with us).
Choose up to 2 ANM bureaus with which you strongly resonate. (Note: You may be allocated to a different department if we believe your application shows that you are more suited elsewhere).
Don't forget to upload your CV/resume!
Do write a short 50-word answer based on our prompts (optional)
Our recruitment process is on a rolling basis, so make sure you update your CV before submitting it!
What can you gain from joining ANM you may ask?
Now there's a couple of things you can add to your bag if you join but let us point out to you the most prominent!
i) Spark Positive Change
ii) Personal Development
iii) Grow Professionally
iv) Network with external stakeholders
What team can I be a part of?
Each ANM team has specific ideals, but through all that, we hope to form a community of motivated, like-minded individuals who resonate with the refugee cause here in Malaysia.
There are 4 ANM teams:
1) Research and Content
2) Publicity and Marketing
3) Groundwork and Operations
4) External Communications and Administration
Each applicant may choose to apply to a team with whom they most resonate!
If you want to meet like-minded, passionate & driven people for the refugee cause, then join the team and let's build this community! Head to our IG page @aliennomore.my to learn more!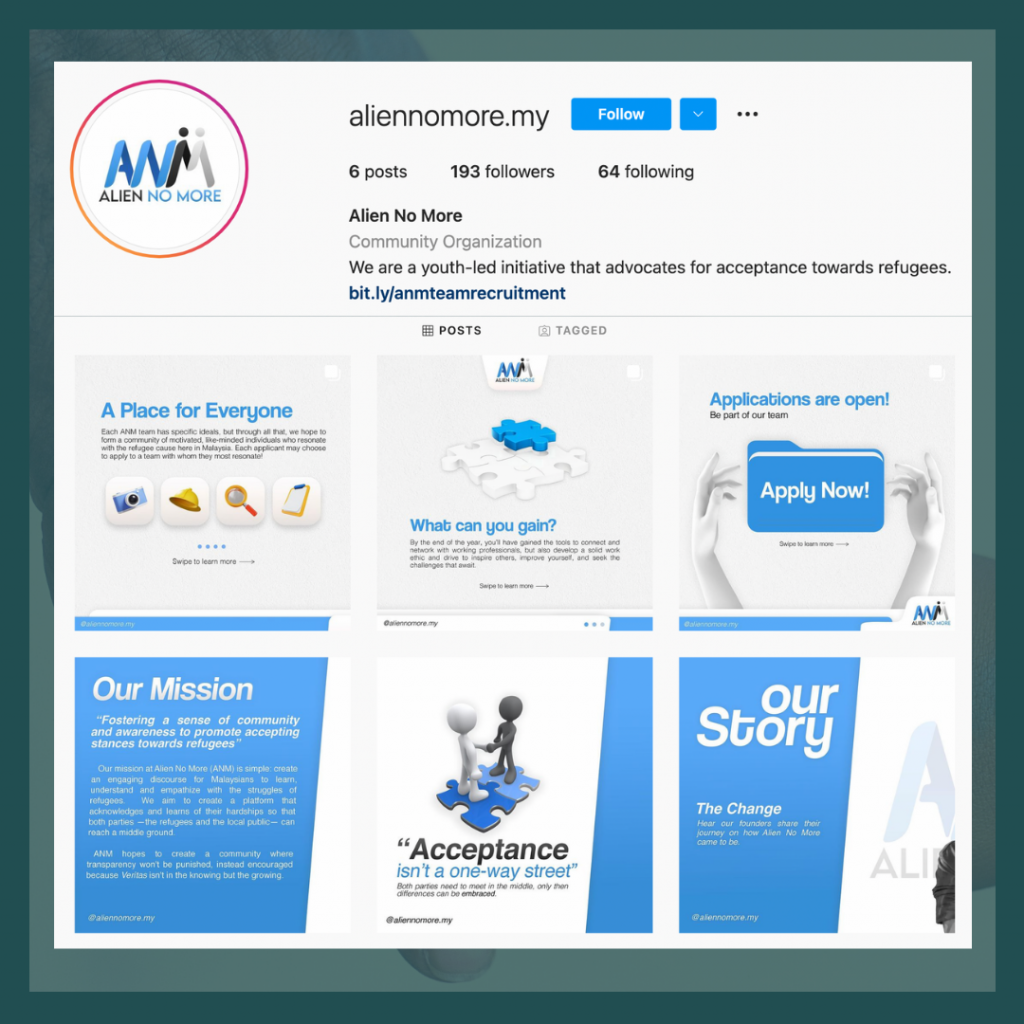 Stay updated with the latest intriguing stories for high achievers by following our Telegram channel here.