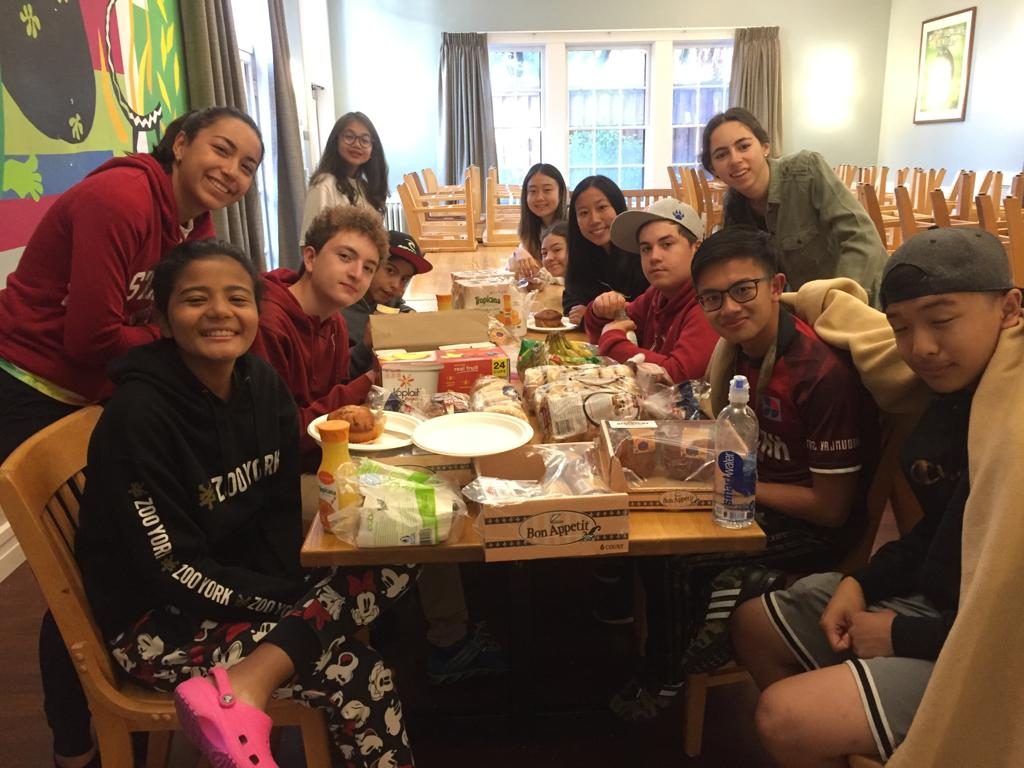 Aiman and Nadira returned to Malaysia on 18 Aug. after spending about two weeks at the Stanford Pre-Collegiate International Institute (SPII) summer camp programme in San Francisco. Throughout their stay in the campus, they had the chance to attend various classes, interacted with participants from different parts of the world and visited places that opened their eyes to the western civilisation. The photo montage below shows the activities and classes that they had while they were there. It is hoped that they would share their new experiences with their peers now that they are back in Malaysia.
Credit:
The photo above shows Ms. Lai (3rd from left), the accompanying teacher, posing with entrepreneurs from Silicon Valley and with the Director of the SPII programme (extreme right). The editorial team wishes to thank Ms. Lai for updating us by diligently sending videos and photos daily.
AN INTERVIEW WITH MS. KAREN LAI
Q1: Ms. Lai, when did the school first send participants to the Stanford Pre-Collegiate International Institute (SPII) summer camp programme?
A1: KYS first started sending students to the programme in 2017.
Q2: What are the objectives of this study programme?
A2: The main objective is to have an extraordinary American College life experience on Stanford University's campus. Students are able to discover new interests from the multiple topics covered in workshops and academic classes. In addition, students from different nations would be able to share and learn about each other's culture through a multicultural exhibition and a performance, as well as by staying together in the same residence.
Q3: Have our students achieved those objectives?
A3: Yes, they have. In fact, both Aiman and Nadira have made new friends from Colombia, Chile, Mexico, Canada and Zambia. Aiman could already speak and understand some Spanish. In addition, they had an insight on clinical neuroanatomy, creative writing, writing with images, artificial intelligence and computer vision in agriculture, think like a lawyer, culture psychology, international business, effective non-verbal communication, design thinking and making quality decisions. Both students had the opportunity to speak in public during the Global Solutions Project presentation and at the Malaysian booth during the Multicultural Exhibition apart than participating in classroom activities.
Q4: Overall, were our students able to cope with the activities and the student environment there?
A4: Oh, yes they had fun in the activities, but the weather was a bit difficult to get used to on extremely warm nights because there was neither centralized air-conditioners nor fans in the rooms!
Q5: Finally, what advice do you have for future KYS participants who wish to join this programme?
A5: Students who are keen to participate in the SPII summer camp programme need to do extra reading on the functions of the human body and on current issues in Malaysia and the world. Knowledge on coding would be advantageous, too. Finally, be open-minded to a very different culture.