Forum: Career In Investment Banking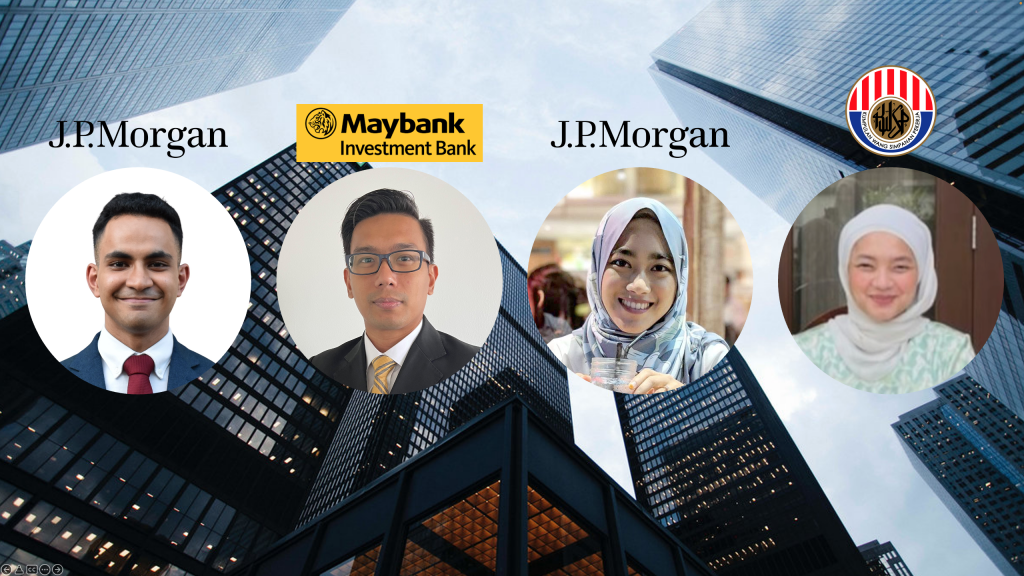 Stay updated with the latest intriguing stories for high achievers by following our Telegram channel here.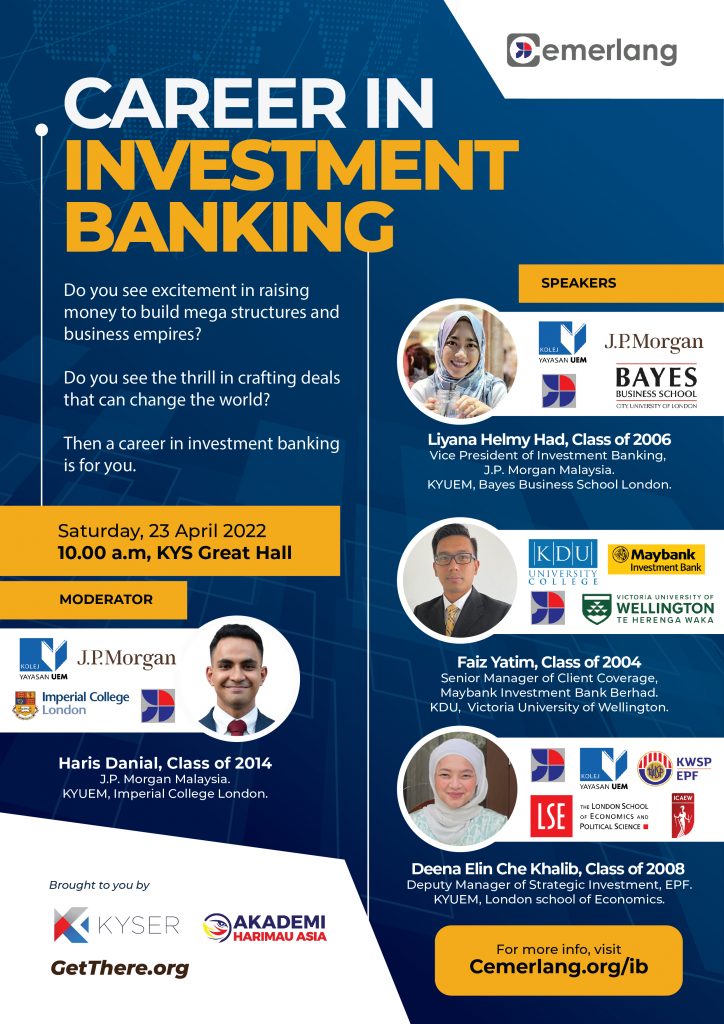 Saturday, 23 April 2022 10am, KYS Great Hall
"Drawn by the allure of high salaries and copious cachet, young, aggressive, ambitious finance students right out of college often gravitate to investment banking. This is one of the few careers in which a 22-year-old can earn up to six figures in their first year out of school." – Investopedia
Liyana Helmy Had, Class of 2006
Vice President of Investment Banking, J.P. Morgan Malaysia. Formerly with Employees Provident Fund. BSc Actuarial Science from Bayes Business School, City University London.
Faiz Yatim, Class of 2004
Senior Manager of Client Coverage, Maybank Investment Bank Berhad. Bachelor of Commerce & Administration majoring in Accounting and Commercial Law from Victoria University of Wellington, New Zealand.
Deena Elin Che Khalib, Class of 2008
Deputy Manager of Strategic Investment, EPF. Formerly with CIMB Investment Bank Berhad doing Corporate Finance. BSc Accounting and Finance from LSE, ICAEW.
Moderator
Haris Danial
J.P. Morgan Malaysia. KYUEM, MEng Chemical Engineering, Imperial College London.
A must-watch short film about a legendary investment banker