Kopi Series 9: Computer Science – Launchpad to Become a Tech Titan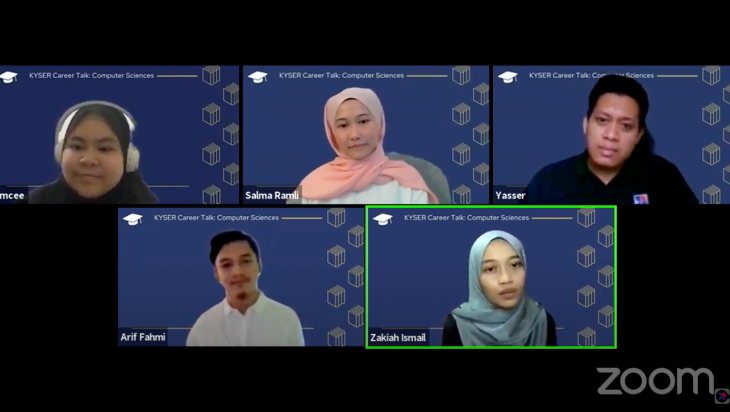 Be the first to get latest stories.
Follow Cemerlang's Telegram channel.
Stay updated with the latest intriguing stories on education pathways, career development, special insights, exclusive interviews, KYSER & KYS news and more by following our Telegram channel here.
Meet The Panel
Siti Salma Ramli
She is a KYSER of Class 2009 and is currently a Business Intelligence Analyst at IKEA. She completed her degree in Biomed at King's College London and furthered her master's in Healthcare Management at Imperial College London.
Muhammad Arif Fahmi Bin Khairul Azli
He is a KYSER of Class 2016 and is currently pursuing his degree in Software Engineering at Universiti Kebangsaan Malaysia.
Zakiah Md Ismail
She is a KYSER of Class 2012. She has completed her degree in Computer Engineering at Vanderbilt University. She is currently a Test Automation Engineer at Intel.
Mohamad Yasser Aswad Bin Haidir
He is a KYSER of Class 2009. He is curently a Senior Consultant in Data Engineering at NTT DATA. He has a degree in Finance & Business Analytics at University Kelley School of Business.