MNSDC 2023: Contest of the most intense arguments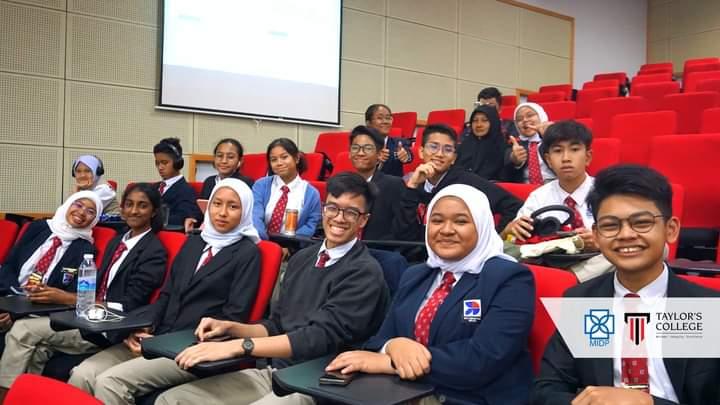 Be the first to get latest stories.
Follow Cemerlang's Telegram channel.
By Jarshana Sarkunan
Debating; is an artful dance of intellect where eloquent words and thoughtful discourse intertwine to create a series of well-crafted arguments.
Through each exchange of profound insight, debaters try to paint the minds of the adjudicators with eloquent strokes of persuasion.
In this captivating arena, we get to see how the KYS debaters contest against other Malaysian debaters in a series of thrust and parry.
From the 7th to the 8th of July 2023, MNSDC, a prominent debating tournament conducted by the Malaysian Institute for Debate and Public Speaking (MIDP) was held at none other than the one and only Taylor's University Lakeside Campus, Selangor.
Debaters from all around Malaysia competed for 2 days.
The KYS Debate Union was divided into 5 teams consisting of KYS A (Noor Areena Binti Fauzi Abbas, Eriz Fazli bin Faiz Hussin, Nur Alin Qistina Binti Roslan) KYS B (Edria Dayyinah Binti Syahrun, Nur Ariana Iman binti Mohd. Omar Idi Fazlul), KYS C (Amar Shah Ghazalee, Saifuz Zaman Bin Kamaru Zaman, Hannah Raeesa Binti Mohd Shahriza), KYS D (Eiman Cahaya Dini binti Nasiron, Jarshana a/p Sarkunan, Ariff Hakimi bin Mohd Nazli), and KYS E (Mariam Binti Mohd Nazri, Badrul Ariff bin Badrul Akmal, Zara Aleesya binti Abdul).
Off to MNSDC
The debaters embarked on their journey on the 6th by bus to the tournament site. The environment in the bus was consumed with feelings of anxiety, nerves, and excitement as not only was this tournament a kickoff to the novice debater's debating journey, but it was also the last act, the closing curtain for some seniors as high school debaters.
As the landscape we gazed outside our bus window changed from dense green forests into shades of red bricks, concrete, and skyscrapers, we knew we had reached the heart of Malaysia, Kuala Lumpur.
Once we arrived at our cozy little hotel which was located near the competition venue, we satisfied our taste buds with some nationally acclaimed food from Pelita. As we savoured every bite, we proceeded with discussions on debating strategies and tips to prevail as victors for the next day.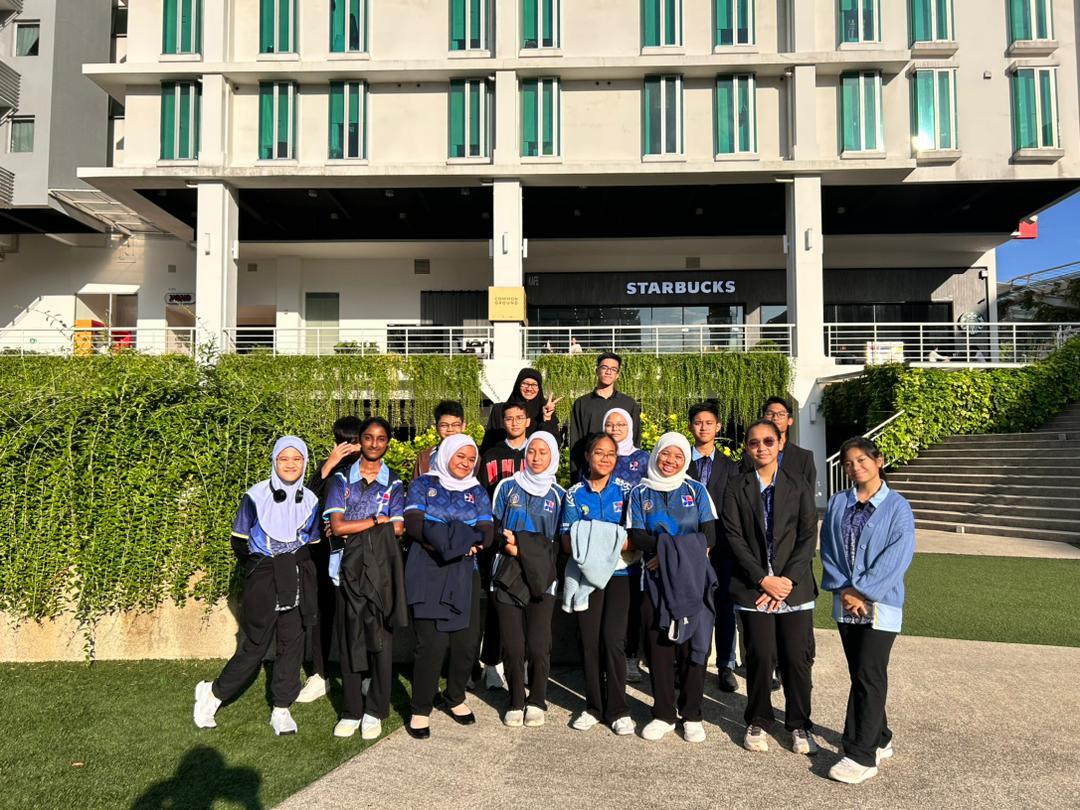 D-DAY
The just-risen sun shone softly on the city streets, bringing with it a flurry of early morning activity, however, the debaters weren't just carrying out any normal morning activities, they were going to be part of a prolonged and competitive war of words.
The KYS students were then welcomed by the critically acclaimed university, Taylor's, as we advanced into the main hall for the briefing session.
After a clear and concise brief on the day's schedule, we were given our motions which varied from different topics such as education and the environment to NFTS and cultural history.
Students were given 30 minutes to wrack their brains for points that can win them the debate.
It was around 11:30 a.m. when the first round ended and a total of 2 out of 5 teams won against more than 30 other teams.
Without dilly-dallying, the 2nd round started where our debaters achieved an amazing feat of 4 out of 5 teams winning in this round.
The final and most awaited round for the day arrived. The students had to debate on a motion circling the theme of 'Workforce'.
This tournament drained every ounce of energy in our bodies, however, the KYS spirit hadn't died down as the debaters debated on the final round of the day with their best.
It was 7:30 p.m. when the break announcement was about to commence. The 3rd round was special as they would only announce the winners for that round in the great hall.
As we all gathered at the hall full of fatigued teenagers, worries and thoughts couldn't help but resurface our minds on our fate for the tournament. It was announcement time.
In the daunting situation, our hearts kept skipping a beat as a KYS team was yet to be heard, until the adjudicators announced, "In 8th place we have KYS D! Congratulations you have secured a spot in the octo-finals"
Final Day
It was an astonishing twist of fate for the KYS D members as most of them were new to the debating world. Nevertheless, they had a lot of pressure to uphold the school's name.
The tournament dragged on and it was already 7:30 p.m. when the award ceremony took place. Despite not securing victory in the competition, the journey was far from futile.
The experience became a treasure trove of invaluable lessons, unforgettable memories, and lasting friendships, painting the canvas of our endeavour with shades of growth and enrichment.
The KYS debaters, with their fighting spirits still intact, returned as the mid-year examinations dauntingly awaited them the next day.
Embarking on a debating journey is extremely challenging but beautiful, as memories painted with perseverance and growth get woven onto our souls.
Through every obstacle we faced, friendship blossomed like a resilient flower, imprinting our hearts and minds with the undeniable beauty of shared struggles and triumphs.
Debate is and will forever be a realm of pure joy and fulfillment; where the boundaries of reality become a blur and sheer joy takes center stage.