Open Water Swimming Series (2020)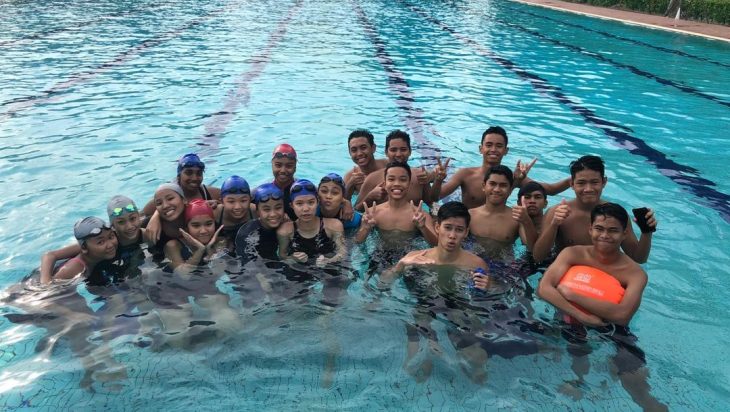 Be the first to get latest stories.
Follow Cemerlang's Telegram channel.
by Taqriz Aris bin Johan Aris
On 12 January 2020, the Kolej Yayasan Saad (KYS) swimming team known as Gyarados competed in the Port Dickson Open Water Swimming Series 2020 at Pantai Bagan Pinang, Port Dickson. The team comprising 20 students from Form 2 to Form 5 was accompanied by 2 teachers.
In the morning of the 12th, we departed KYS at 5.30 a.m. and headed straight to Pantai Bagan Pinang. As soon as we arrived, we quickly registered and got our time chip. After that, the swimmers had their body numbers tattooed according to their categories which were the 1km and 2km swim. They then changed, and warmed up before the event started.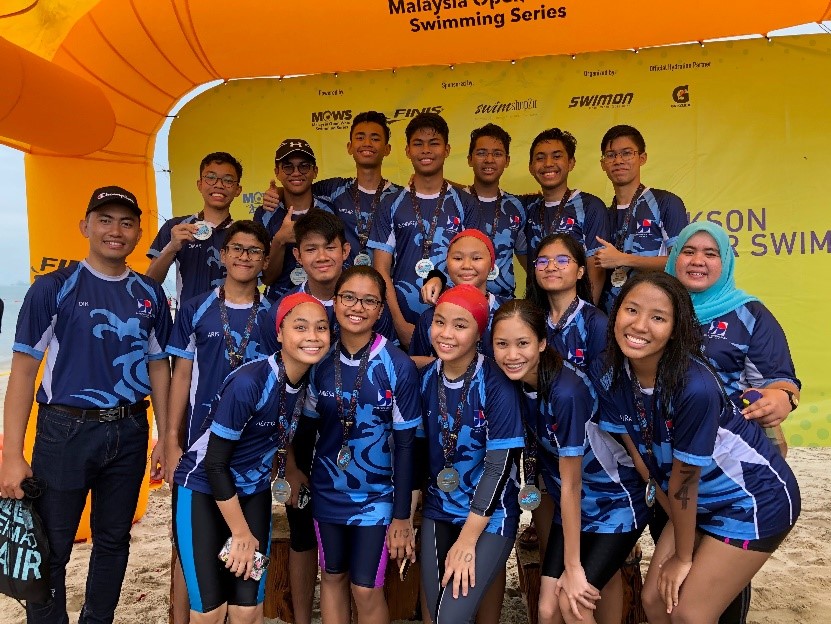 We were also told to test the water first, as we could barely see anything. It was one of the challenges faced by all of us. As time passed by, it was time for the 2 km swimmers to get to their starting position. Six students from KYS took part in this category, and off they went into the sea, competing against 340 participants. Five minutes later, the 1 km swimmers started their swim, competing against 105 participants.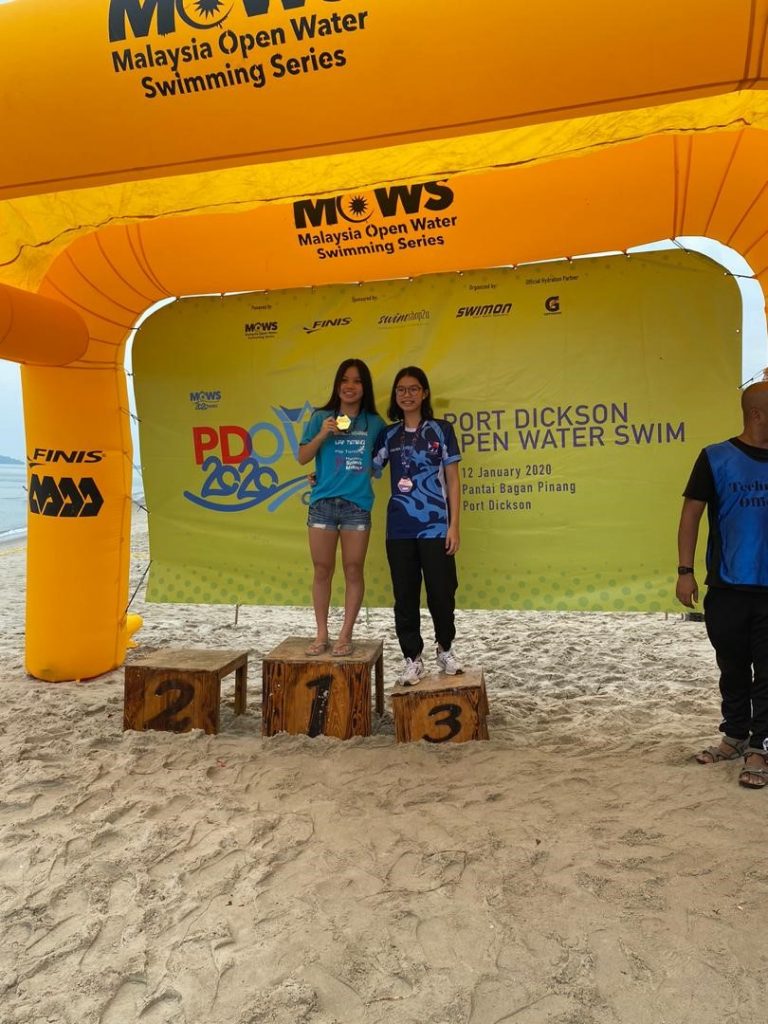 All the swimmers managed to complete their swim before the 40-minute cut off time for the 1 km event, and 1 hour 40 minutes for the 2 km event.  Ashley Chong Ru Ping managed to win 3rd place in the 13-19 years old female for this category. At the end of the event, we took many photos for remembrance. Right after that, everyone changed attire and we went for lunch before heading back to KYS with our heads held high. Everyone was very tired and overwhelmed but were relieved with their success. It is hoped that more students would participate in future events.