5 Apps To Turn Your Social Media Addiction Into A Productivity Streak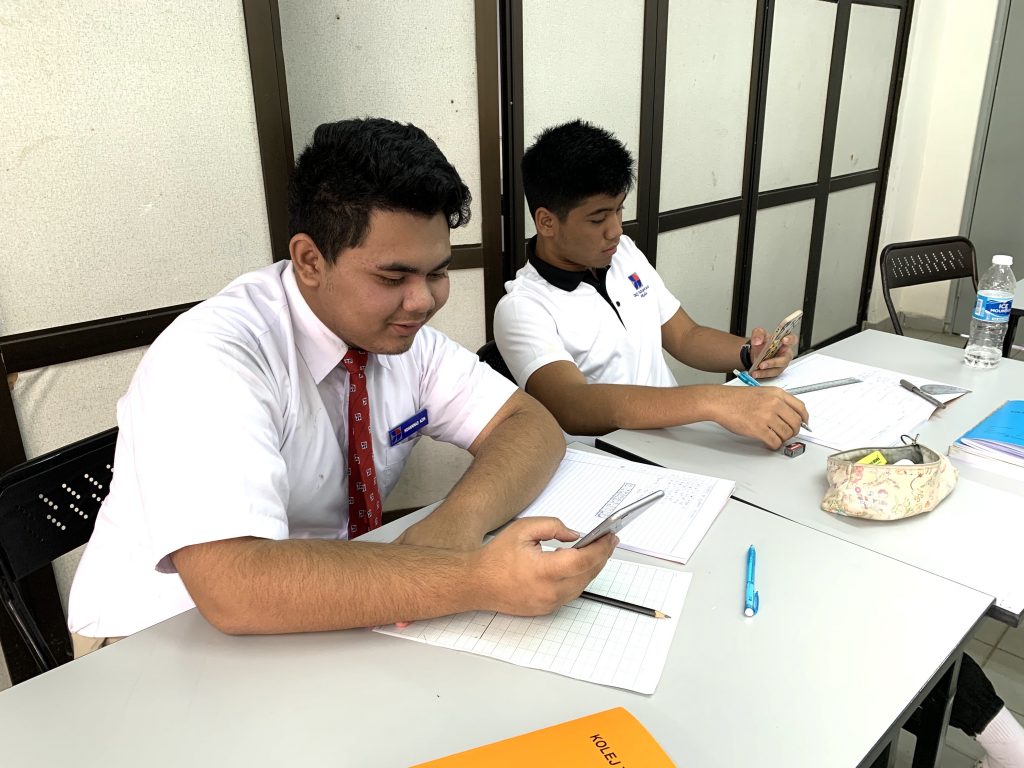 By Lilyana Rizal
Hey, you! Yeah, you. You're supposed to be hitting the books! Having trouble putting that phone away? Too much Netflix? YouTube? Instagram? Well, here are some apps that will surely turn you into an erudite person!
Fresh into the new year, we're all still hung up over the holidays. There were little to no worries and we could watch endless TikToks and scroll through Instagram feeds forever! These days, we can't deny that those urges still come to us and even though we should allow ourselves to somewhat enjoy these guilty pleasures, once you pick up your phone, putting it down can be very challenging.
However, fret not as you can replace those social media urges with productivity applications that will most definitely boost your academic performance!
Quizlet is an app that is great for memorising. It especially useful for subjects such as Economics or Science. You can create your own study sets based on your textbook during your free time and when you're on-the-go, and you feel the need to whip out your phone, why not study instead? It's a much better use of your time after all. If you do feel that it's too much work to have to copy all the important terms into the app, other Malaysian students have been using this app as well. Just type in keywords such as 'KSSM' or 'KBSM'. You could also join classes based on your grade by searching for classes such as 'PT3 2020' and these classes would have sets that are relevant to your syllabus
It's name may not engage you but do not underestimate this app. It is an app that is not widely used despite it being created for Malaysian students. However, it does contain a fair amount of question sets and notes uploaded by teachers and students across the country. It's not a very reliable study tool but it works amazingly for short study sessions. It is designed to separate subjects for differents years and forms in primary school and secondary school. Therefore, the search results would be more refined. Granted, this app does not have the most attractive design but it will undoubtedly aid the improvement of your grades.
Pay close attention! This app could save your life. Imagine you're doing your Maths homework and you have no idea how to solve a question. Your friends don't have the answer either but it's too late to contact your teacher! Well, search it up on Brainly! It's an app that was created to help students find answers to their questions. Ask whatever questions that pops into your head. It might take a while for the answers to come in as other people will answer them but while you're feeling a little bored, you can simply scroll through the questions for your grade level. It might not be in your syllabus but it's a great way to learn some new things!
Snap a picture of your question and it will automatically be Google-searched for you! No need to re-type it into the search bar. As you scroll down the notes page, you will see that the developers have attached related YouTube videos as well that would help you better understand your topic. Aside from that, this app also contains it's own notes that are simple and not too colourful. Though, for now, these notes are only available for the subjects Science, Mathematics and English Literature. However, these notes are perfect for quick reads as they are not very long and they include clear diagrams.
The Forest app is for people who can't seem to put their phones down to study. Whenever you're having a study session but your notifications keep popping up, use Forest to help you stay focused. Turn on the Deep focus mode on the app and plant a tree for a designated amount of time. If at any point you leave the app, your tree dies and you will have withered tree in your forest. Every time you plant a tree, you will also receive coins. These coins can eventually help you plant a real tree in a real forest. So whilst being productive, you also get to contribute to our planet Earth.
All in all, just because we have our phones with us, doesn't mean that we should be on them all the time, everywhere. There are better things we could do with those little pockets of free time we get. It is also understood that social media is very addictive. It is not easy for some people to simply put away their phones once they're hooked. It is hoped that the readers of this article would have found it to be useful and rather eye-opening. With that, look back on your days. How many times a day have you taken out your phone to do something that was not necessary?