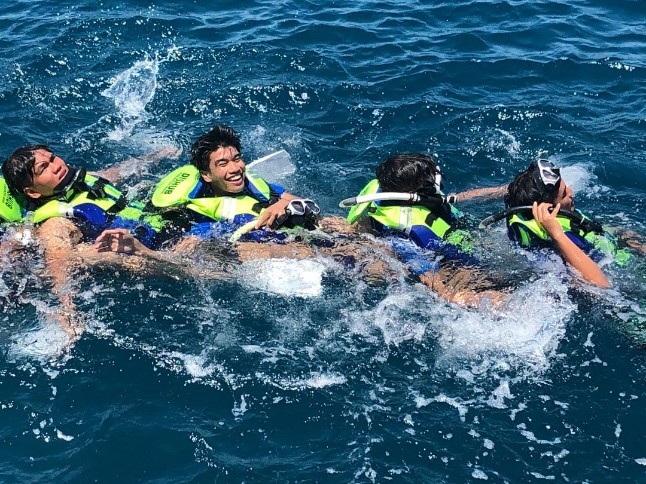 Do you know where is the most beautiful "flower" in East Nusa Tenggara located? Surrounded by exquisite flora and fauna, you can call this place the Mecca for nature lovers. The people of this place are even better. Their perpetual smiles and modest souls leave you wanting more. Welcome to the hidden gem called Flores.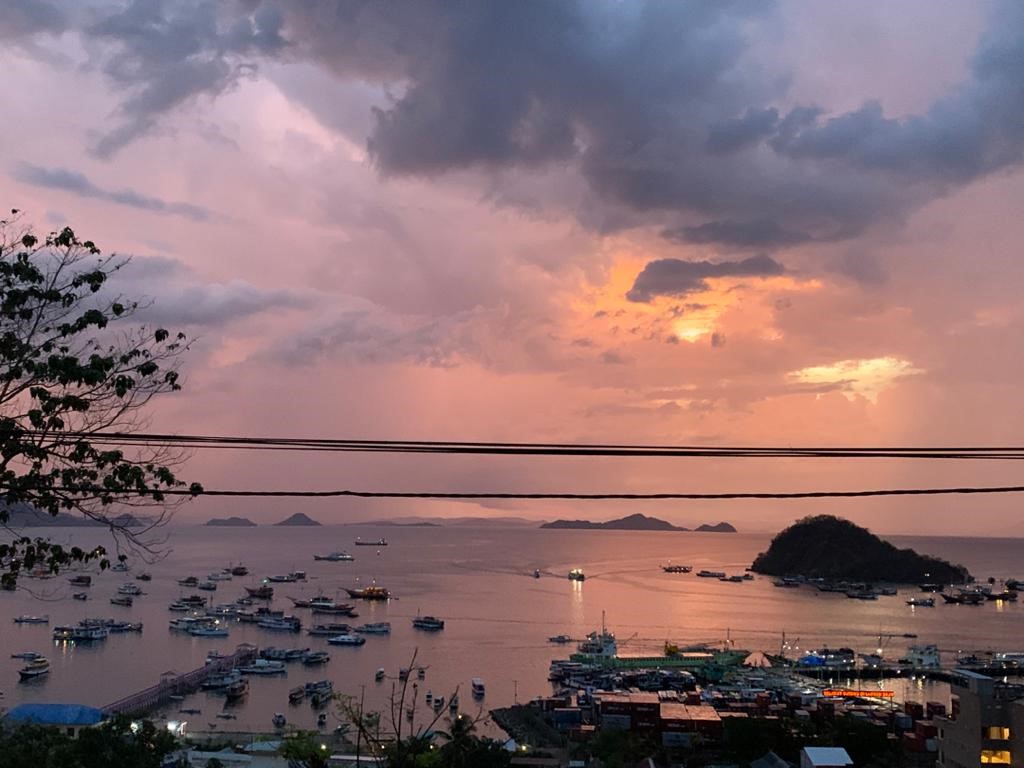 Exploring the ocean's wonders was exhilarating for us youthful 'petualang' (adventurers). From their extraordinary colours to their wild behaviours – these aquatic creatures from Taka Makasar at Manta Point displayed a variety of species – from peaceful turtles to angelic rays, enticed us to know more about them. Wherever we went, the crystal-clear waters of the Kenawa Island enabled us to wallow in the beauty of the treasures hidden within them. Even the word gorgeous could not describe the unique features of the oceanic organisms – especially the ones from Pink Beach on Komodo Island. I could say with confidence that all of us knew what our objectives were – to share our experiences, educate our peers about the environment and be the ambassadors that these waters could never have. We were also surprised that these waters are unlike the ones we've seen back home. Preserving and conserving – these two words echoed from our hearts as these values must be instilled in the youths of our generation. Beautiful, simple, wild – the best words to describe the waters of the Komodo Dragon islands, Komodo.
At least 5,000 Komodo Dragons live in the area of Komodo National Park. These extraordinarily large "dragons" are usually three metres long and can weigh up to 90 kg. These majestic beasts hold their position as the apex predators of the food chain and never fail to attract tourists. Knowing about them is already as scary as it sounds, but meeting them was a whole new experience. Most of us were terrified but beguiled by its charm at the same time. We were so fortunate to be able to take pictures as well! Their habitat has beautiful panoramic views of savannas, white beaches, beautiful corals, and clear blue seas. Here, you can also find horses, wild buffaloes, deer, wild boars, snakes, monkeys, and various types of birds.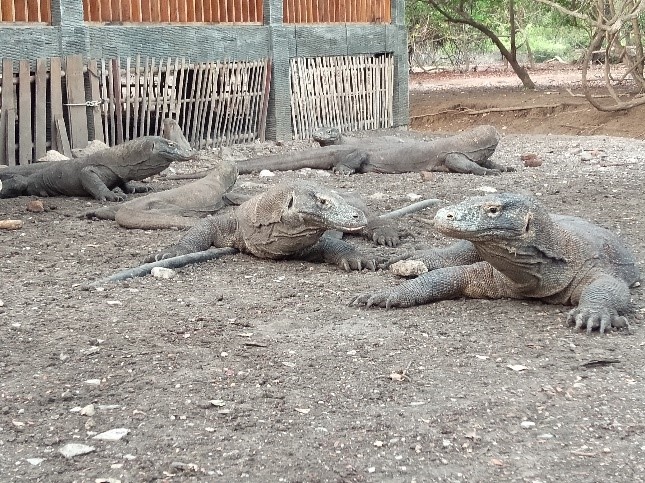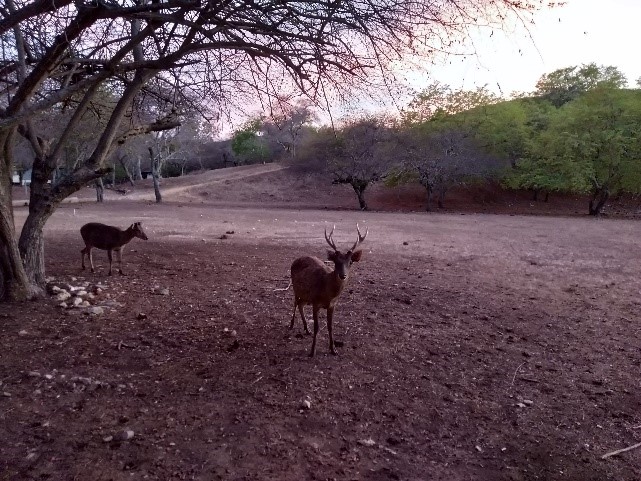 Over there, we were also the Litter Collector Champions. It was a catchy title we gave ourselves. Our main objective was simple – to instil the habit of picking up your own trash. We felt relieved that we had this wonderful opportunity to do so. Words couldn't describe how we felt, but it was certainly eye-opening. Food wrappers, drinking cans, cigarette butts – you name it, everything was left untouched and became trash there. By cleaning two spots, the shore of Komodo National Park and the streets of Komodo Village, we highlighted the importance of cleanliness towards places that are open to the public. To make things even better, the locals lent a helping hand, as they synergised to make the task easier. Kids, teenagers and elders of all ages were present to help us out. As the saying goes, health is wealth. At the end of this task, we felt tired, but our satisfaction was beyond description.
Say hello to the steep slopes and rolling rocks as the hike up the hills of Kelor Island challenged us. The heart-pounding and mind-boggling hike was an experience that we could never forget. Beautiful views from the peak are guaranteed to satisfy the hearts of any hiker – as it did for us teenagers. The icon of Flores, Padar Island, also became another adventure. We hiked up Padar Island's hill. To get to the main peak, there is a series of wooden, stone and concrete steps with some soil to add some life up the hike. When we arrived at the top, we were at 570 feet above sea level. Amazing! The scenery with the blue expanse of the ocean was too hard to be put into words. It is best to go between the months of January and February to enjoy the lush green grasslands of the hills. Since the hills are somewhat like a savannah, they can catch fire easily by cigarette butts, especially during the dry season. That's exactly what caused a fire to break out on Kelor Island, destroying its flourishing flora and fauna. We teenagers became more educated about how fragile nature is as a result of our actions. The youths of today must learn, and fight to show the world the saddening cries of nature. They need to tell everyone that our world is dying, and only we, humans, can help it to survive.
Komodo Village has its way around piercing everyone's hearts during the colouring activity with the children. Sharing both our knowledge and skills whilst conversing with them enabled us to learn more about them. Not only were they bright, they were ambitious too. Ain was one of them. A small girl with eyes full of hope, she has a beautiful dream of studying overseas to become a doctor in Jakarta. This truly opened our eyes and implanted a sense of responsibility so that we are able to help people like Ain to achieve their dreams.
If there was one thing that could unite people from different countries with different backgrounds, sports is definitely one of it. Your thoughts might differ, but we certainly felt a sense of togetherness. Who could have thought that teenage Malaysians and Indonesians could be friends and play football harmoniously? We are proud to say that we did it. A joyous and exciting atmosphere filled the field as we teamed up with the Messi and Griezmann of Komodo Village.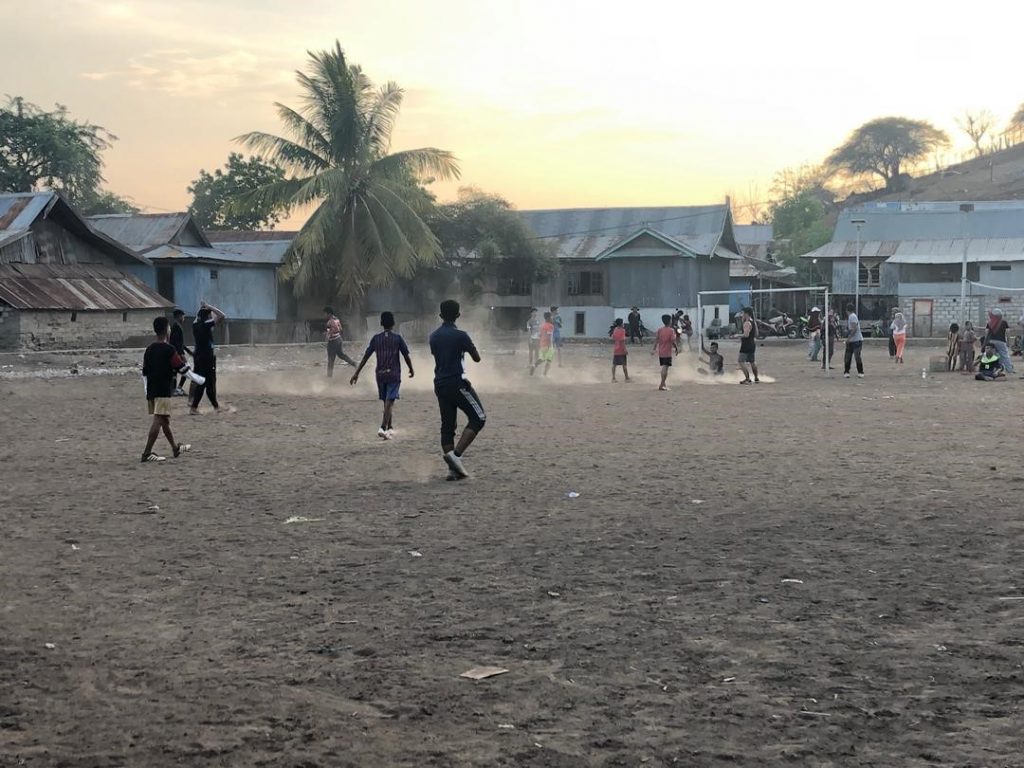 The game was nail-biting, and it ended with a 3-2 score – a fun game but a "loss" for us. Our girls too had a good time playing with the well-trained female volleyball players of Komodo Village. It was a nice sight to see how sports bring a sense of belonging and a spirit of friendship even when those people have only met each other for the first time and have language barriers.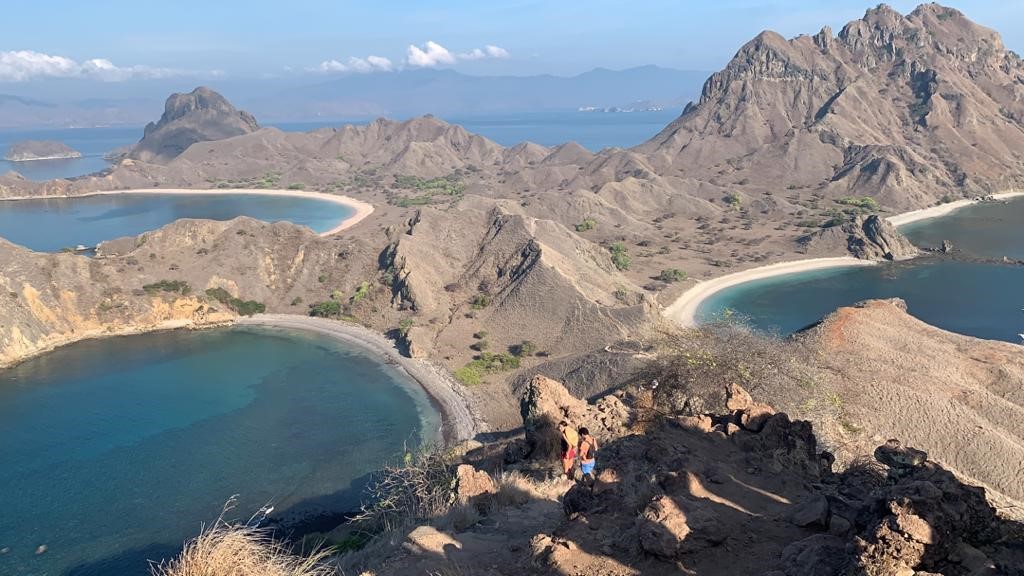 Flores truly lives up to its name – a rare find that will always remain as memories in our minds. This would never have been possible without hospitality from the locals. Going to Flores is undoubtedly an experience that cannot he bought.
Stay local. Be local. Live local. That is the way to have new eyes and explore the world.
by:
Irsyad Adham, Imran Azhar and Naylee Izzati
(Exiveros, Class of 2019)