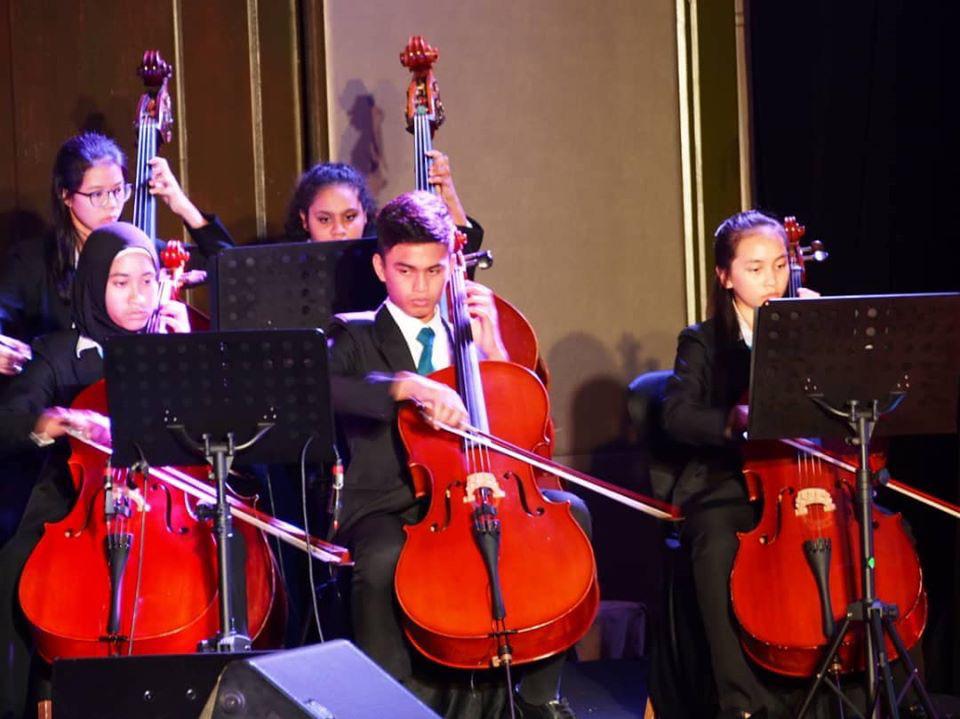 KYS Orchestra Performed for the Grand Finale and Graduation Ceremony of the Young CEO Development Programme 2019
By Lau Weing Xi
The KYS Orchestra has put up yet another successful performance at Sheraton Imperial Kuala Lumpur Hotel for the Grand Finale and Graduation Ceremony of the Young CEO Development Programme on the 28th of November, 2019. The event was attended by Tan Sri Jamaludin Ibrahim, the Managing Director/President & Group Chief Executive Officer of Axiata Foundation.
Challenging Preparation
With only two weeks to prepare, the Orchestra's eleven piece repertoire was impressive till no end. Rehearsal for this performance began on the 18th of November which barely gave the orchestra members ten days to rehearse. Along with that, the school holidays began on the 21st of November. Suffice to say, the members and supporting teachers faced many challenges along the way. All 25 orchestra members returned to school on November 26th to make final preparations for the performance. They embarked on their journey to Sheraton Hotel on the next day, along with five accompanying teachers and staff.
The Big Day
On the morning of the big day, they had a full run through of the event to ensure that everyone knew the flow of the day. By noon, the orchestra entranced the crowd with soft music with pieces such as "How Does A Moment Last Forever" for the opening ceremony. Soon after, the orchestra members sat through a captivating speech by Tan Sri Jamaludin Ibrahim. Then, the four groups involved in the YDCP presented their brilliant and inspiring ideas. The KYS orchestra continued with the second half of the performance as the judges had a discussion to determine the winner of the Young CEO Development Programme, . The audience sang along to the pieces that were showcased by the orchestra like "The Best of ABBA" and "Can't Help Falling in Love". All in all, the performance was a splendid success!
Need an orchestra by talented youngsters for your event? KYS Orchestra might be the one you have been looking for. Get in touch with us to know more.