Thunderous Cheers Erupt as KYS Family Reunite for Football Tournament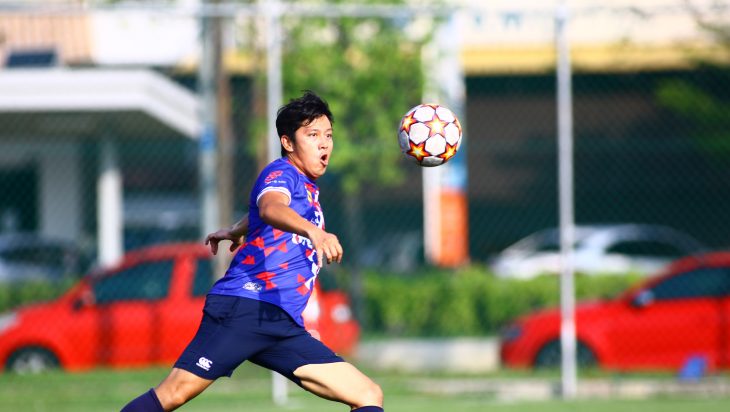 Be the first to get latest stories.
Follow Cemerlang's Telegram channel.
Stay updated with the latest intriguing stories for high achievers by following our Telegram channel here.
The KYSER Football Carnival which marked the first ever inter-house tournament organised by the alumni was held at Radia Arena, Bukit Jelutong on Sunday, 28th March 2022.
The carnival was joined by KYSERs from all three sports houses, Hussein, Razak and Rahman and from the class of '96 up to class of 2016 as well as KYS staff, new and old.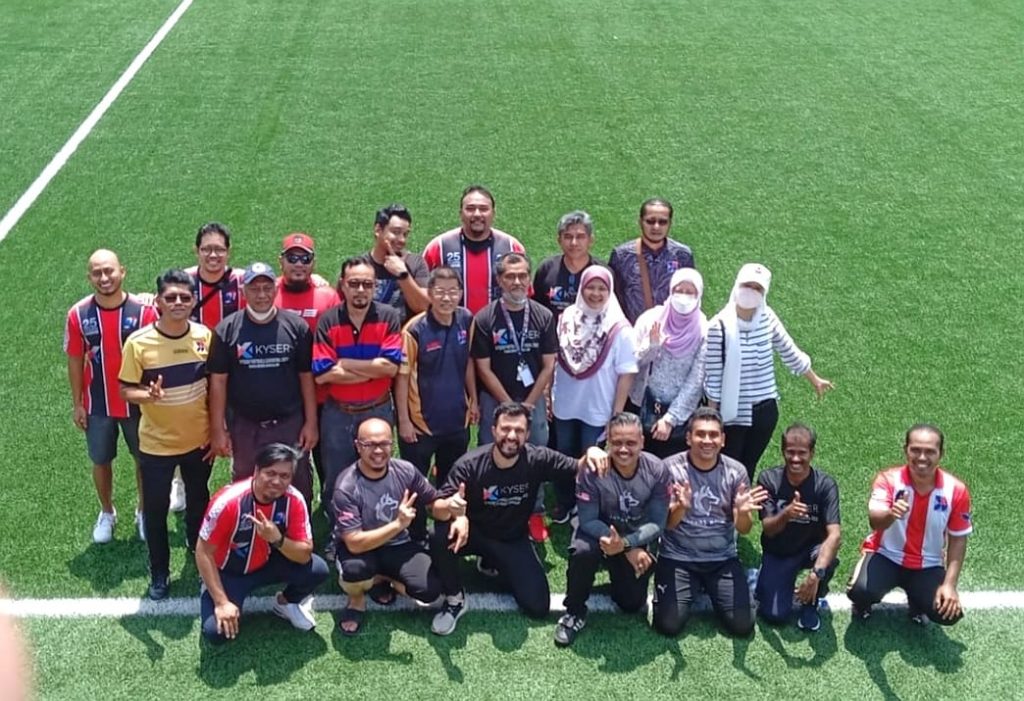 Each team was scheduled to play three games, one with each of the opponents, 20 minutes a game with the final match being 15 minutes each half for a total of two halves and unlimited rolling subsitutions. The tie-breaker for same number of points being the goal difference, goals scored, disciplinary action and penalties.
Here are the final tally for the standings:
| | | | | | |
| --- | --- | --- | --- | --- | --- |
| Teams | Hussein | Rahman | Razak | KYS | Total Points |
| Hussein | – | 0-1 L | 1-0 W | 2-1 W | 6 (3 goals scored, 2 conceded) |
| Rahman | 1-0 W | – | 0-2 L | 2-0 W | 6 (3 goals scored, 2 conceded) |
| Razak | 0-1 L | 2-0 W | – | 3-1 W | 6 (3 goals scored, 1 conceded) |
| KYS | 1-2 L | 0-2 L | 0-1 L | – | 0 (0 goals scored, 5 conceded) |
W = win, L= lose, D = draw
The day started with Rahman beating Hussein 1-0 followed by Razak winning 1-0 as well against KYS. Rahman continued to perform by winning 2-0 against KYS. Hussein then beat Razak 1-0 and won their final match againts KYS with a score of 2-1. The scheduled matches ended with Razak beating Rahman 2-0 followed by the the final game of the tournament.
The event ended with Rahman emerging as the champion after a penalty shootout against Razak with Hussein finishing third and the KYS staff team fourth. It was an electrifying atmosphere as teachers, staff, KYSERs and families all gathered and enjoyed the nostalgia on the FIFA-sized football field.
KYSER also held individual awards for players that showcased outstanding performances.
Muhammad Hazwan Khair, batch of '03 was awarded Player of the Tournament.
Khairul Asri, batch of '08 was awarded Top Scorer of the event with two goals in three matches.
The Best Goalkeeper was awarded to both Razak goalkeepers, Syahmi Safiai class of 2010 and Eidy Efuan class of 2000.
The field is open to the public from 8am till 1am daily and is next to a mixed development with cafes, grocery stores and restaraunts where viewers can enjoy before, after or during a game of football.
Both KYSER alumni and KYS staff hope that this will be an annual tradition where more KYSERS, young and senior will join in the future. Special thanks to those who participated in this event, organisers, players and spectators.
So what are you waiting for? Book your next football match at RADIA ARENA!
Read more on how two KYSERs collaborated to build Radia Arena here.