Ten hearts united by one dance at Festari 2022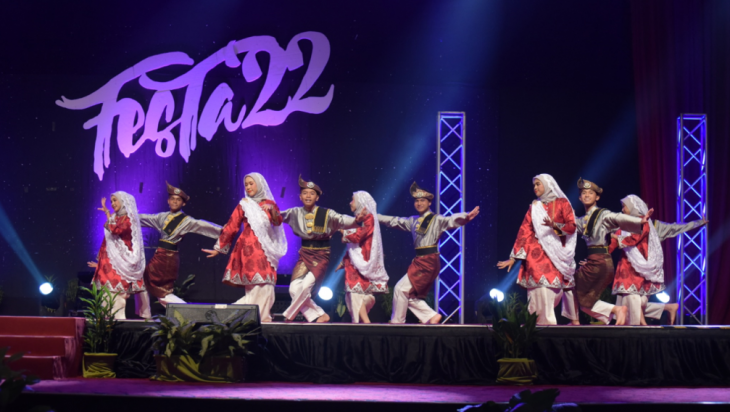 Be the first to get latest stories.
Follow Cemerlang's Telegram channel.
By Laiqa Akhyar
It only took the hearts of five boys, five girls, an amazing choreographer and a superb advisor, and Citra Pawana was born.
Citra Pawana – which translates to the image of the wind swaying in a bayou, perfectly encapsulates the dancers of the Kolej Yayasan Saad Dance Team at Festival Tari 2022, a dance festival organised by Universiti Kebangsaan Malaysia (UKM).
Pre-competition prep
Preparations for this competition started only three weeks in advance and practices were held every night with the choreographers.
The choreography, Rampaian Tandak Berkasih, tells a story about Teruna who aims to steal the heart of Dara. A classic romance with Teruna's sharp and manly moves in contrast to Dara's soft and dainty character showcases the playfulness of their relationship.
The umbrella used by Teruna acts as a shield, symbolising protection towards Dara in all situations. I guess chivalry is not dead after all!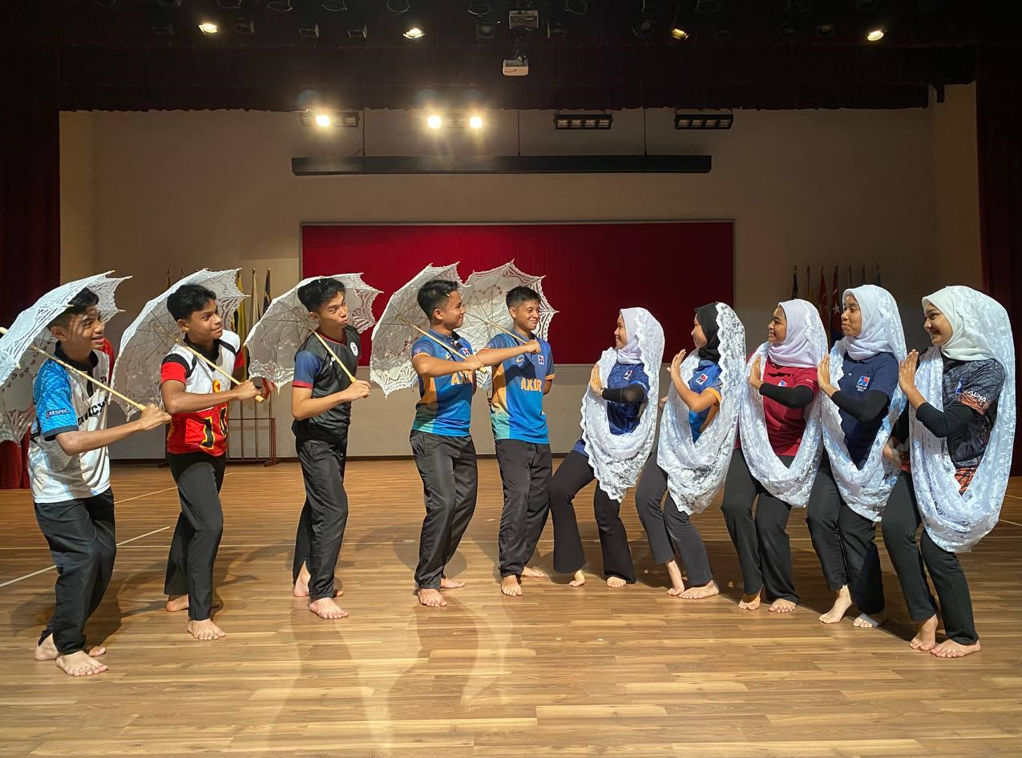 T-1 till Competition Day
The team departed for Bangi by bus and arrived at UKM for their rehearsals on stage. There, we surveyed the performances of other dance groups.
To say that we were anxious would be an understatement. We were downright terrified. Peer pressure wasn't something we worried about, up till that day.
After finishing rehearsals, we checked into our assigned rooms and spent the rest of the day relaxing in our rooms, mentally preparing ourselves for the next day.
Citra Pawana, the stage is yours!
It was finally happening – the day we had been waiting for had finally arrived. Costuming and makeup preparations began as early as 10.00 a.m. even though the competition began at 2 p.m.
We adjourned to Dewan Canselor Tun Abdul Razak, UKM with our nerves at an all time high. Citra Pawana, was called as the second team from the secondary school category to perform that evening.
At that point, the stage was ours and only ours. The hall fell silent as we entered the stage. The spotlight was on us, reflecting the shimmer of our costumes.
The music started, and so did our dance routine. It was all smiles on stage, even though our smiles hid the nervous wrecks we were. The capacity of the hall and the size of the stage undeniably got to us.
But the further we dove into our dance, the more natural everything felt. It was as if everything fell into place every time we looked into each others eyes. What started as practiced smiles plastered on our faces turned into joyous looks worthy of being a core memory.
And the award goes to…
"Fourth place goes to…. Citra Pawana from Kolej Yayasan Saad!"
It was only ten words. Ten words that we will never forget.
Placing in the top 5 was never listed in any of our wildest dreams, yet we subconsciously proved ourselves wrong. Our mouths were left agape, and none of us were able to move a muscle.
Eventually, we got on stage and received our award, our souls still shocked to the very core.
It is with great pleasure we would like to express the utmost gratitude to Mr. Raziff bin Abdul Rahman, our choreographer, and Madam Dennisuari, our teacher advisor for making us the dancers we are today.
To say that this would be the happy ending to our storybook would just mean that we're stopping the story halfway. Citra Pawana isn't just a dance team, it is a family. A family that will leave a remarkable legacy for our future members.
So not to worry, you will see more of Citra Pawana, because this is just the beginning.