The mysterious world of teenagers, uncovered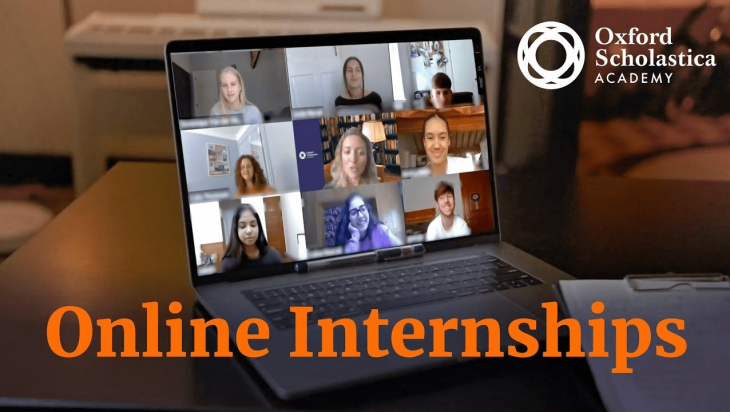 Be the first to get latest stories.
Follow Cemerlang's Telegram channel.
by Sofea Anis
Have you ever wondered why teenagers are sometimes rebellious and difficult to deal with?
Fortunately, I managed to learn a thing or two about it through the Oxford Scholastica Academy Online Internship Programme. This programme enlists those who are passionate about self-exploration and helping you find your purpose.
They believe that people who are clear about what they want and why they want it are the ones destined for a bright future. The same motivation drove me to enroll in one of their online classes to find my true passion.
As someone who is deeply intrigued by behavioral science, I enrolled in the one-month virtual psychology internship (psychology & neuroscience) last July 2022.
We often think that adolescence is a roller-coaster period in which one experiences multiple changes to his or her beliefs and character.
The teenage years is the time for one to explore him or herself. The physical and emotional development may seem turbulent, but when guided in the right direction, it can also become a period of opportunity for character building.
In the first session, our mentor introduced the topic by asking us what comes to mind when we think of the word "adolescence." Words such as 'discovering,' 'impulsive,' 'confusion,' 'puberty,' appeared on the screen.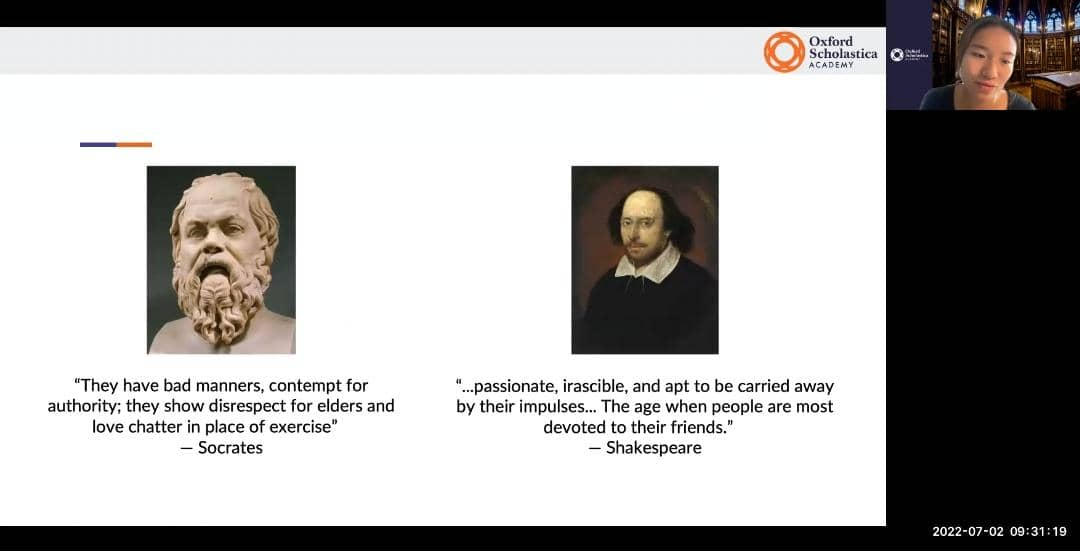 We then discussed five research areas pertaining to adolescence
Structural brain development
Executive functions
Social development
Risk-taking and social influence
Mental Health
Later, we were given a chance to share our thoughts on the topics we were most interested in. For me, it was mental health. One of the questions asked by our mentor that got me thinking was; why is adolescence a period of vulnerability?
Once you get into the adolescence age, you spend more time in social settings. As you move away from a family-oriented life, you face a more complex social landscape that involves friendship and romantic relationships.
Besides having to face a different social enviroment, there are also biological developments one needs to endure such as hormonal changes after reaching puberty. The changes in one's physical and social enviroment may pose challenges to the pursuit of self-discovery.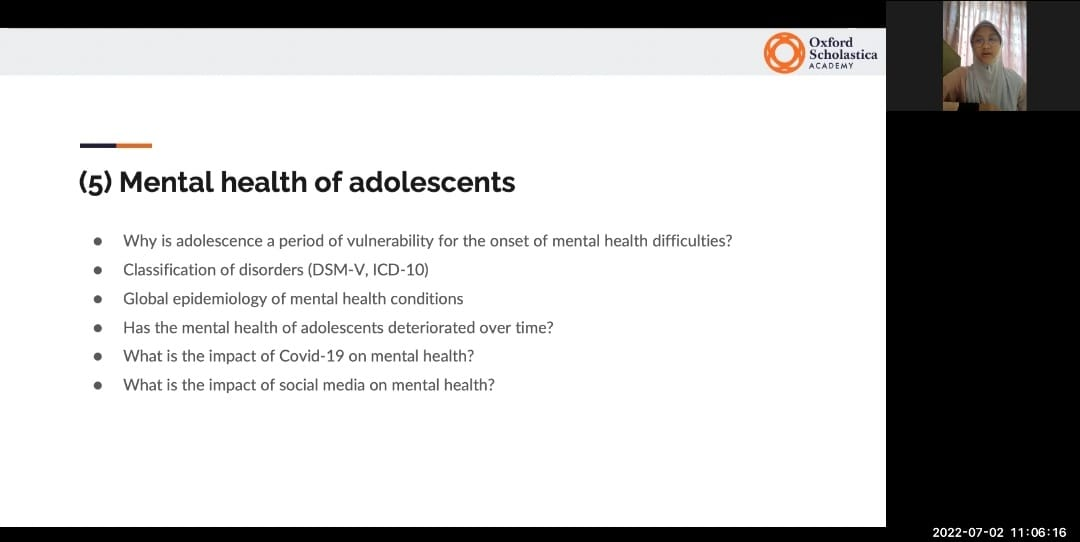 In the second session, we co-authored a research article that summarises the findings on genetics, neurobiology, and social factors of anxiety disorder among adolescents.
During the third session, we read each other's writing and made the necessary amendments based on the feedback from the fellow interns and our mentor.
The fourth session was the final editing of our research paper.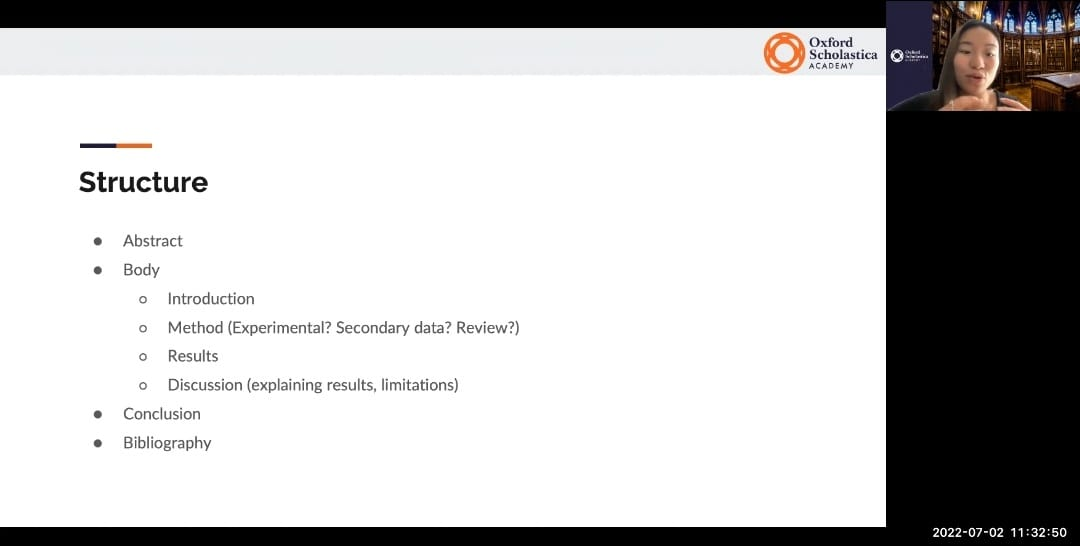 By understanding how anxiety develops, we can determine the right treatments for teenagers.
To know more, I invite you to read our findings on different fields of anxiety disorders.
Click on the link below to view the research paper that Ece Ata, Nicole Zou, Sandra Ong and I co-authored, supervised by Jasmine Lee in the one-month online psychology internship.