Language, a medium that knows no barriers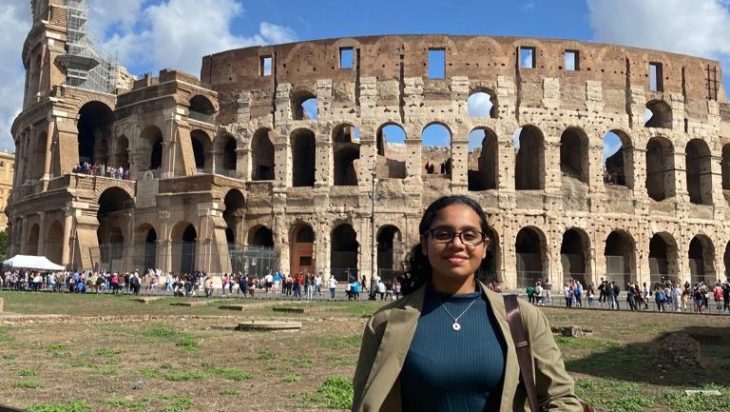 Be the first to get latest stories.
Follow Cemerlang's Telegram channel.
By Arwena Padme Parameswaran
The 10th International HIPPO English Olympiad was held physically for the first time since the tragic COVID-19 pandemic struck every nation in the world. 125 students from Kolej Yayasan Saad participated in the olympiad under the guidance of the teacher advisors Ms. Catherine Sharlene Fernandez and Ms. Amalina Kamarudin. A whopping 26 students qualified for the semi-final round, including:
HIPPO 3
1. Aeshlyn Kaur Ranjit Singh
2. Ahmad Ukail bin Ahmad Zakir
3. Alesha Zahra Binti Ahmad Rashdan
4. Aliyah Aqilah binti Abdul Mohsein Shah
5. Ayra Alisha Binti Mohd Affandi
6. Ayra Safia Binti Mohamad Suffian
7. Daania Aleysha Binti Khairudin
8. Darin Athira Mohammed Azzath
9. Eriz Fazli Bin Faiz Hussin
10. Jovani Bin Johari
11. Khaleeda Mohd Azrul
12. Maisara Khanum Binti Muhamad Khair
13. Maryam Zahra Binti Faisal
14. Muhammad Rayyan Faris Bin Roslan
15. Qyratun Ariana Binti Zainol Iskandar
16. Rania Binti Ismail
17. Sailesh Naidu A/L Suresh Naidu
18. Siti Khadeeja Iman Binti Mohd Radzuan
19. Zaim Amir Bin Reza
20. Zia Khalif Bin Syahrun Nizam
HIPPO 4
1. Intan Syazana Binti Shamshul Baharin
2. Noor Adalia Jasmine Binti Mohd Shiras
3. Nur Effa Binti Norman Ezane
4. Siti Khadeeja Bt Ahmed Azahari
5. Syahmi Haziq Bin Shaibi
6. Arwena Padme Parameswaran
Before the olympiad, a workshop was held by HIPPO. The workshop, as well as the preliminary round, semi-finals and SEA Qualifier round, were held online via Zoom on the 28th of January, 27th of February, 26th of March and 22nd of May 2022 respectively.

I, Arwena Padme Parameswaran from 5 Ikhlas, successfully made it to the SEA Qualifier round as well as the World Finals in Rome, Italy. Hence, on the 26th of September, Ms Amalina and I embarked on a journey to the Eternal City of Rome to sit for the intense tests designed to root out the cream of the crop amongst the finalists.
The finalists hailed from across the globe, including those participating online. The competitive spirit between individuals was sparked the moment they stepped into the hall for their first briefing on the olympiad.
The olympiad lasted for three days, leaving us finalists exhausted in the efforts to keep up with each other. Indeed, it was a nerve-wracking experience. Fortunately, I managed to secure a place amongst the top 10 participants of the olympiad. Regardless, the experience was truly one to remember when paired up with Italy's beautiful architecture and amazing delicacies.
All in all, the choice to participate in the 10th HIPPO International English Olympiad was a great one. As the president of the KYS English Language Society for session 22/23, I hope I have inspired other students to participate in this olympiad as well, in hopes that they may be able to reach greater heights. I am extremely grateful to the school for presenting us with beneficial opportunities like this that can contribute to character development and open our minds to our vast potential.