5 Tunes to Help You Study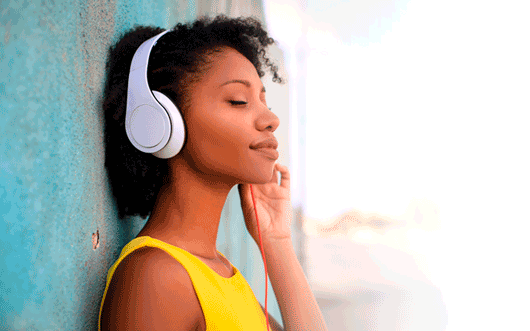 Be the first to get latest stories.
Follow Cemerlang's Telegram channel.
by : Nik Hazeeq
* Based on personal preference
Everyone is pressuring all of us to STUDY, REVISE, and MEMORISE. So, what could be better than a good accompaniment to help us concentrate in front of all the books? We all love some good music to spark up the last three brain cells left while doing Mathematics or finishing new study modules. Music to trigger your brain to think, think and think. 
But bear in mind, not everyone could study with background music. Some people stand by it, while some other can't stand it. Music can amend your frame of mind, which can help you clear your mind and elevate your mood if you enjoy the music. But it also has the capability to divert your attention and distract you totally from studying (this usually happen when you enjoy the music too much). 
If you are a study-with-music kind of person, I assume you usually listen to RnB songs, or maybe modern pop songs, some people prefer jazz music and others might love to start up their brain with slow rock or hip-hop music. Classical music is proven to be the best background music to help you with studying. Don't take my word for it, go look it up! Music is preferred to be listened to with low intensity and moderate volume. You are studying, not at a rave! Come up with one or two "study playlists" that would run around 30 to 40 minutes and when the playlist ends, remind yourself to take a short break to maintain the productivity of your brain. (The playlist is at the end of the article.)
"Music is not only to hear, but it is also to feel"
At this point, you might think this is a clickbait already. Let's go to the list now. 5 Tunes to Help You Study:
*this list is not ranked
1. Turkish March - W.A. Mozart
Pieces from Mozart are believed to possess some kind of power which can make you smarter. This theory is called the 'Mozart Effect'. Rondo Alla Turca was one of the three movements in Mozart's renowned piece, The Piano Sonata No. 11 in A Major, K. 331 / 300i. Mozart himself titled it Alla Turca as it emulates the Turkish Janissary bands. The piece is one of Mozart's greatest work. This piece is in a fast tempo, Allegretto, which makes it good for studying subjects that require you to think, like Mathematics.
2. Prelude in C - J.S. Bach
Bach is a German composer, one of the most popular composers during the Baroque Period. The Well-Tempered Clavier, BWV 846–893, is a collection of two sets of preludes and fugues in all 24 major and minor keys, composed for solo keyboard by Johann Sebastian Bach. Clavier, meaning 'keyboard'. This is one of the most important works in keyboard history. The Prelude in C Major is an introduction to all 24 Preludes and Fugues. The piece is melodious and calming with repetitive rhythm consisting of 35 bars with mostly broken chords. The song is a great match with writing works like English or Malay essays.
3. La Traviata- Prelude to Act 1 - Guiseppe Verdi
Enough with piano pieces, serenade yourself with an orchestral piece. Prelude to Act 1 is an introduction to the opera 'La Traviata' by Verdi, an Italian composer. In English, La Traviata means The Fallen Woman. The piece is performed as an intro to Act 1 of the opera, The Salon in Violetta's House. The prelude to the opera begins with very soft, very high strings depicting the frail heroine, followed by the main love theme of the opera, which is then played on lower strings while the higher instruments decorate the melody. 
4. Peer Gynt Suite No. 1 - Edvard Grieg
Familiar? Maybe because you have heard this piece numerous times before. Peer Gynt Suite No. 1 consists of 4 movements from a play of the same name, by Henrik Ibsen in 1867. The suite was written by a Norwegian composer, Edvard Grieg. KYS Orchestra has played two movements from the piece in KYS Orchestra Annual Concert 2018, The first movement and the last movement. All 4 movements combine a variety of emotions and feelings to brighten up your mood for studying.
5. Lake in the Moonlight (Swan Lake) - Pyotr Ilyich Tchaikovsky
This piece is believed to have inspired Hedwig's theme from the Harry Potter film series. The piece is composed by the famous Russian composer, Tchaikovsky for his ballet, Swan Lake, Ballet Suite, Op. 20a in 1875-1876. The popular ballet has an adaptation of an animated movie, Barbie of Swan Lake in 2003. The piece resembles a romantic love-driven prince blinded from the truth. The piece is good for relaxations.
If you have other better suggestions, let us know in the comment section below! Now you are completely geared up. Click on the playlist below, plug your earphones in and START STUDYING!