8 Ivy League alumni walking in the footsteps of giants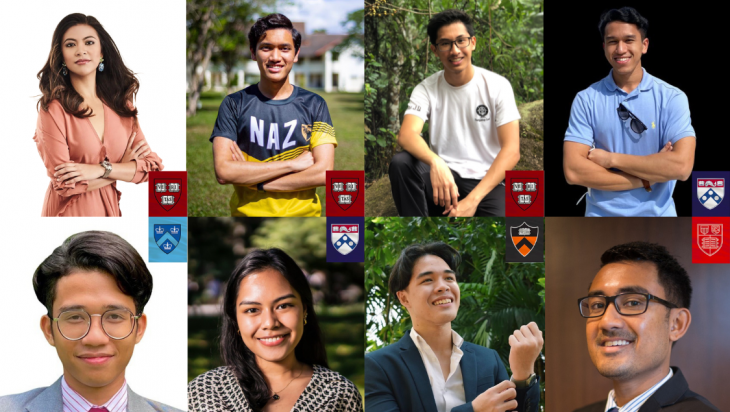 Be the first to get latest stories.
Follow Cemerlang's Telegram channel.
From Gthere.co
Ivy League universities are known for producing graduates who change the world. This group of universities includes Brown, Columbia, Cornell, Dartmouth College, Princeton, Yale, the University of Pennsylvania and Harvard.
These Ivy League universities have produced famous alumni, from politicians and entrepreneurs to authors, actors and Nobel laureates. Here are some of them!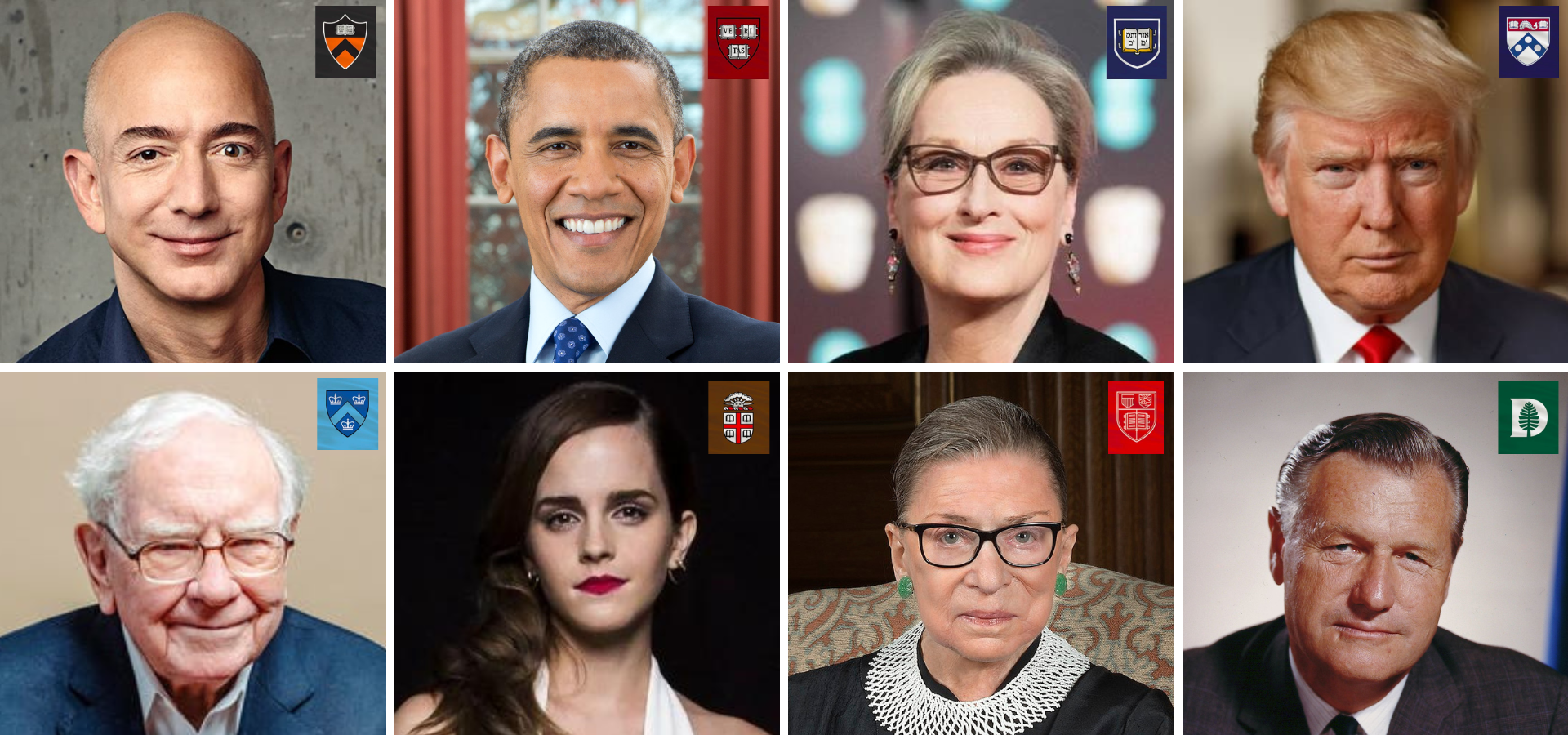 Jeff Bezos is the founder and executive chairman of Amazon; Barack Obama served as the 44th president of the United States; Meryl Streep is an American actress; Donald Trump served as the 45th president of the United States; Warren Buffett is the chairman and CEO of Berkshire Hathaway; Emma Watson is an English actress; Ruth Bader Ginsburg is the former Associate Justice of the Supreme Court of the United States; Nelson Rockefeller is the former Vice President of the United States.
It always seems impossible until it's done. Here are the Malaysians who got there.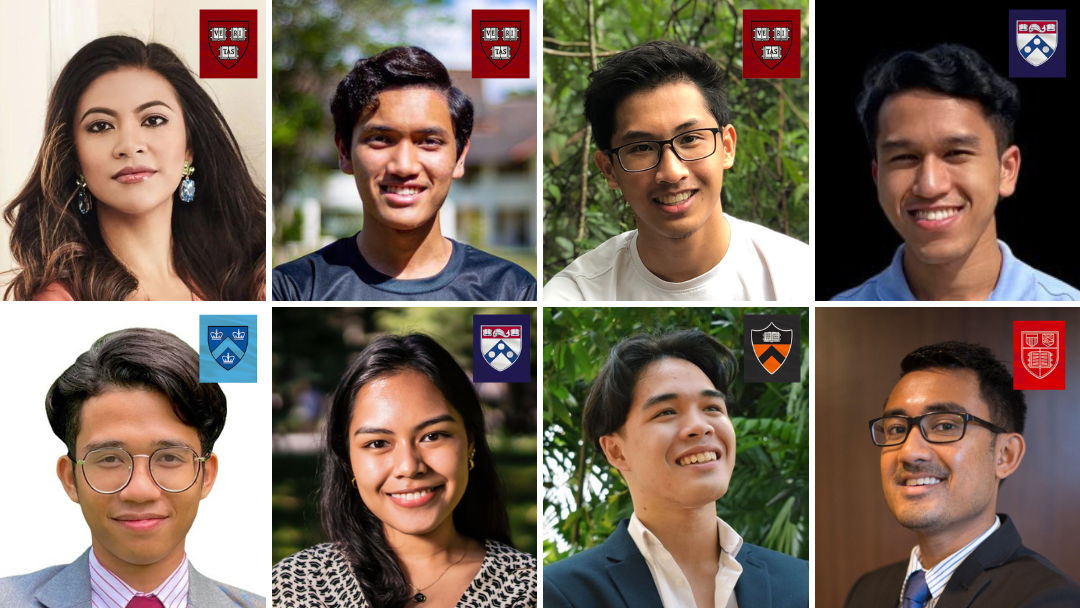 Nadiah Wan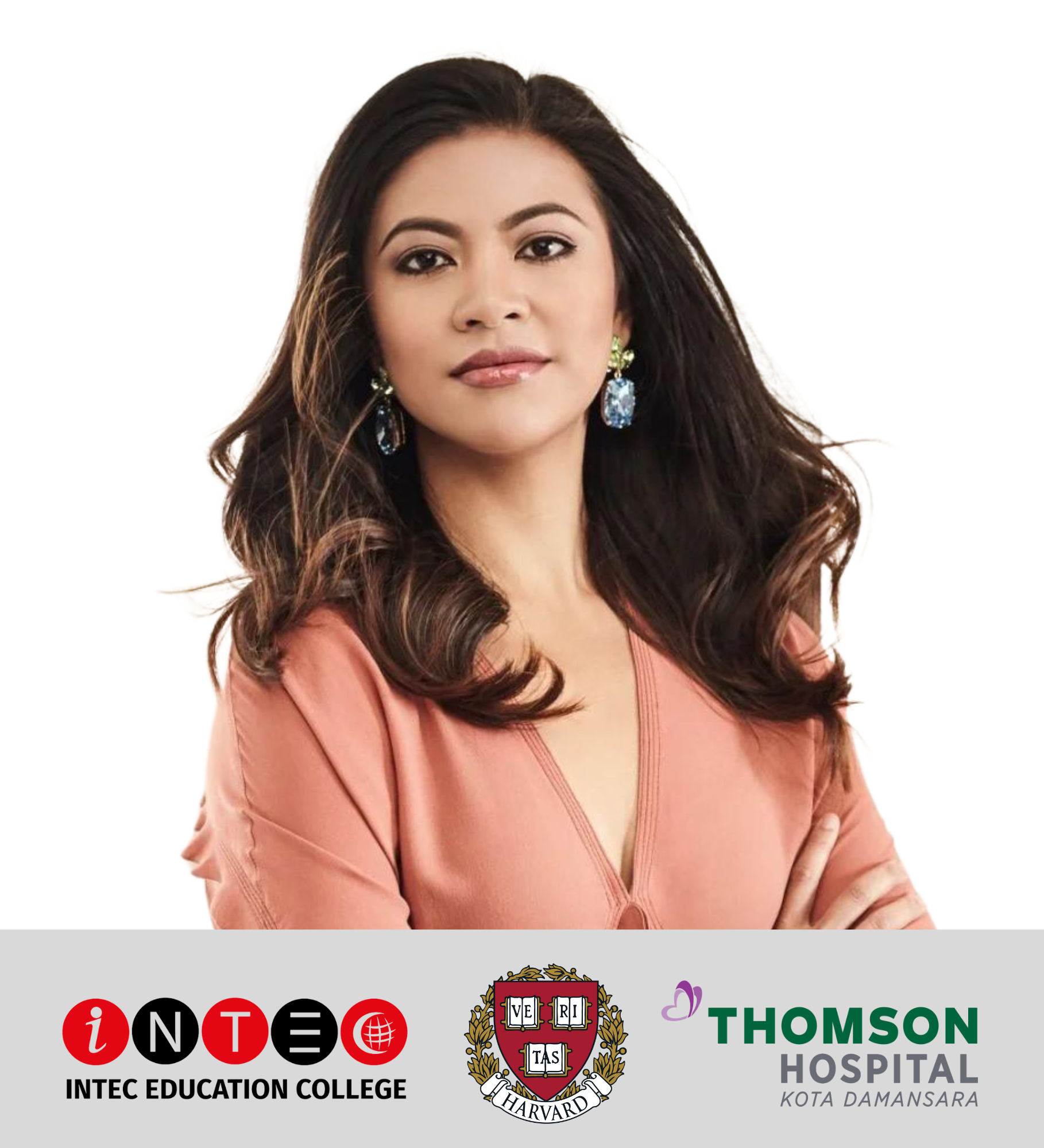 Nadiah Wan is currently the chief executive officer (CEO) of Thomson Hospital Kota Damansara and the group chief executive officer of TMC Life Sciences Bhd.
After completing her pre-university studies at INTEC, Nadiah went on to pursue a degree in biochemical sciences at Harvard. During university years, she actively took part in the HHMI Undergraduate Research programme, Harvard Islamic Finance Project, Women in Science at Harvard-Radcliffe, and Winthrop House Crew.
An individual wearing many hats, she also serves as the president of Harvard Club of Malaysia and interviews students who apply there during her spare time.
Safia Razin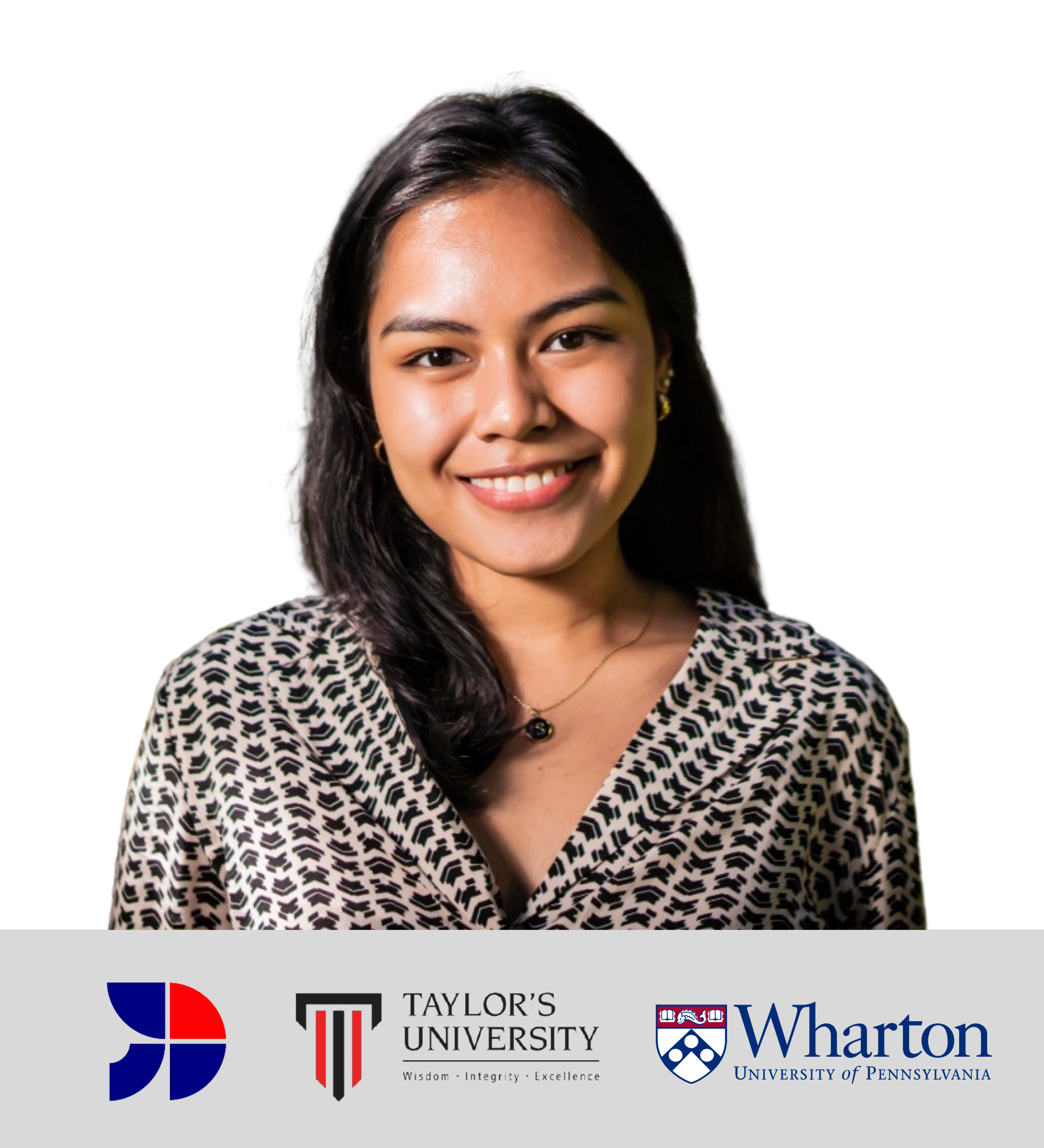 Safia Razin, a Kolej Yayasan Saad alumni, graduated from Taylor's University with an American Degree Program in statistics and is now a senior at Wharton School, University of Pennsylvania pursuing her Bachelor's degree in economics, statistics and management.
The Petronas Education Sponsorship Programme Award recipient is the lead campus ambassador for the Women's Network, University of Pennsylvania Chapter and the President for Penn's Malaysian club.
Safia is also passionate about connecting young talents through corporate social responsibility and social impact in corporations. Read her full story here.
Suhaib Ibrahim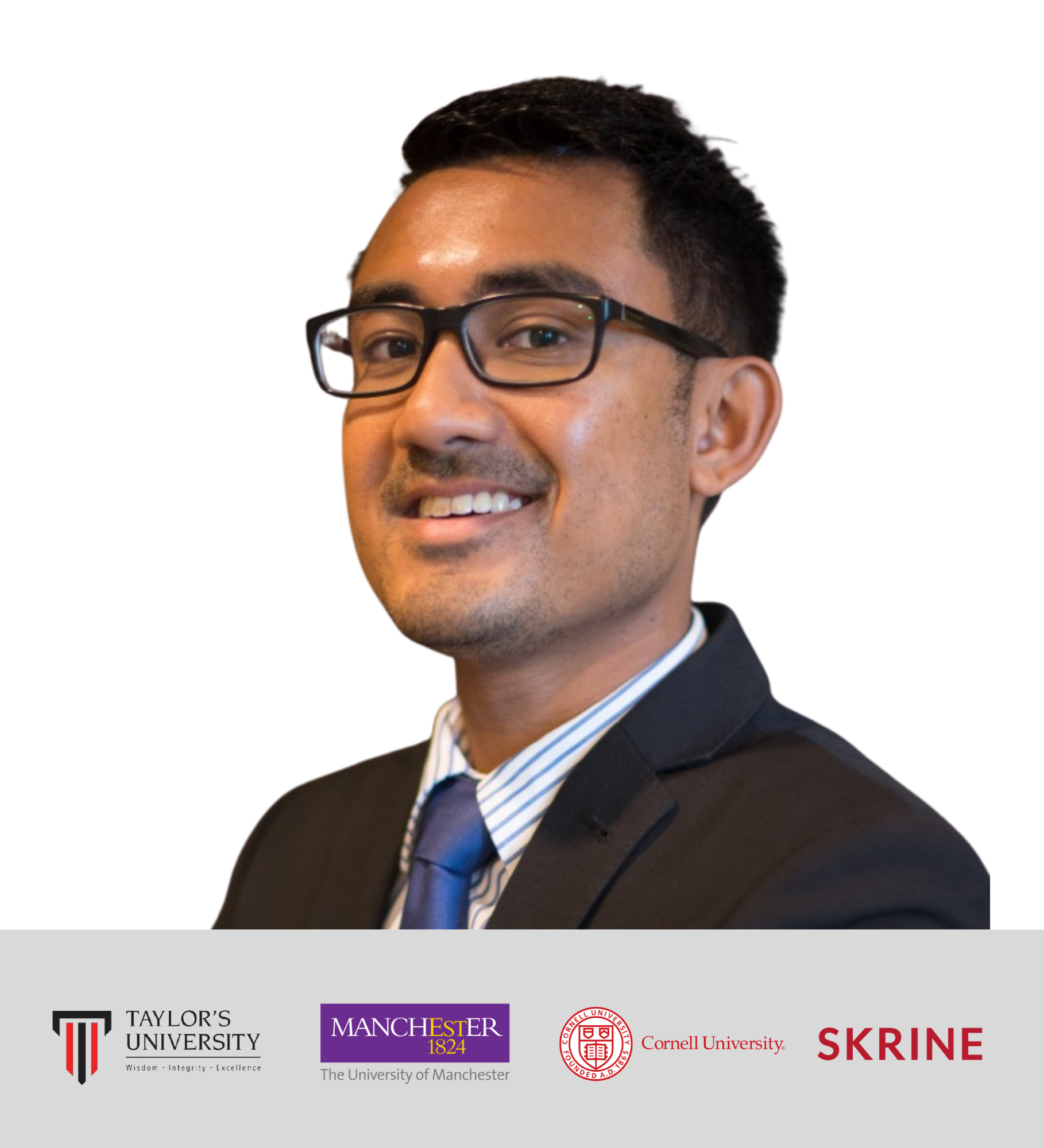 Suhaib Ibrahim pursued his Bachelor's degree in law at University of Manchester. He was in the Manchester Debating Union and a vice president of the United Kingdom and Eire Council for Malaysian Students (UKEC).
After completing his Bar Professional Training Course (BPTC), he successfully applied to do his Master's degree in law at Cornell University.
Suhaib is currently a senior associate at Skrine where his role focuses on commercial and corporate disputes, estate disputes, fraud, and asset recovery and both domestic and international arbitration.
Skrine alumni includes individuals who served in the roles of Attorney General, Chief Justice and senior court judges in Malaysia.
Muhammad Hamdi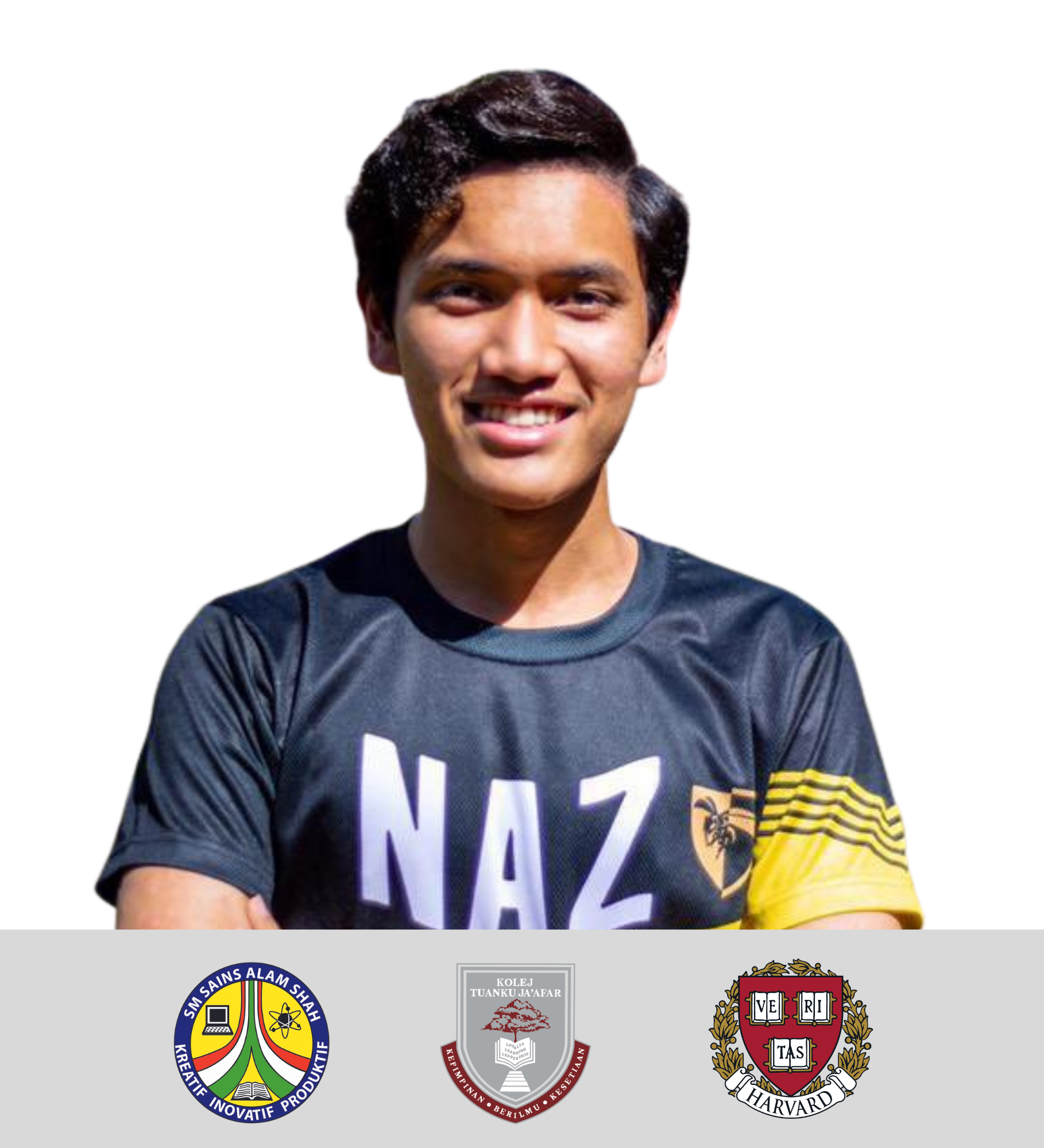 Muhammad Hamdi is a Bank Negara Malaysia Kijang Scholar who grew up in Kuantan, Pahang. He completed his secondary education at Sekolah Menengah Sains Alam Shah and went on to do his A-levels at Kolej Tuanku Ja'afar (KTJ). Hamdi is now a sophomore at Harvard.
During his university application year, only 1,968 students out of the 57,435 applicants were accepted to the Class of 2025.
Despite coming from a humble background, Hamdi loves setting near-impossible goals and embracing the infinite mindset way of thinking. Read his full story here.
Raja Muhammad Harith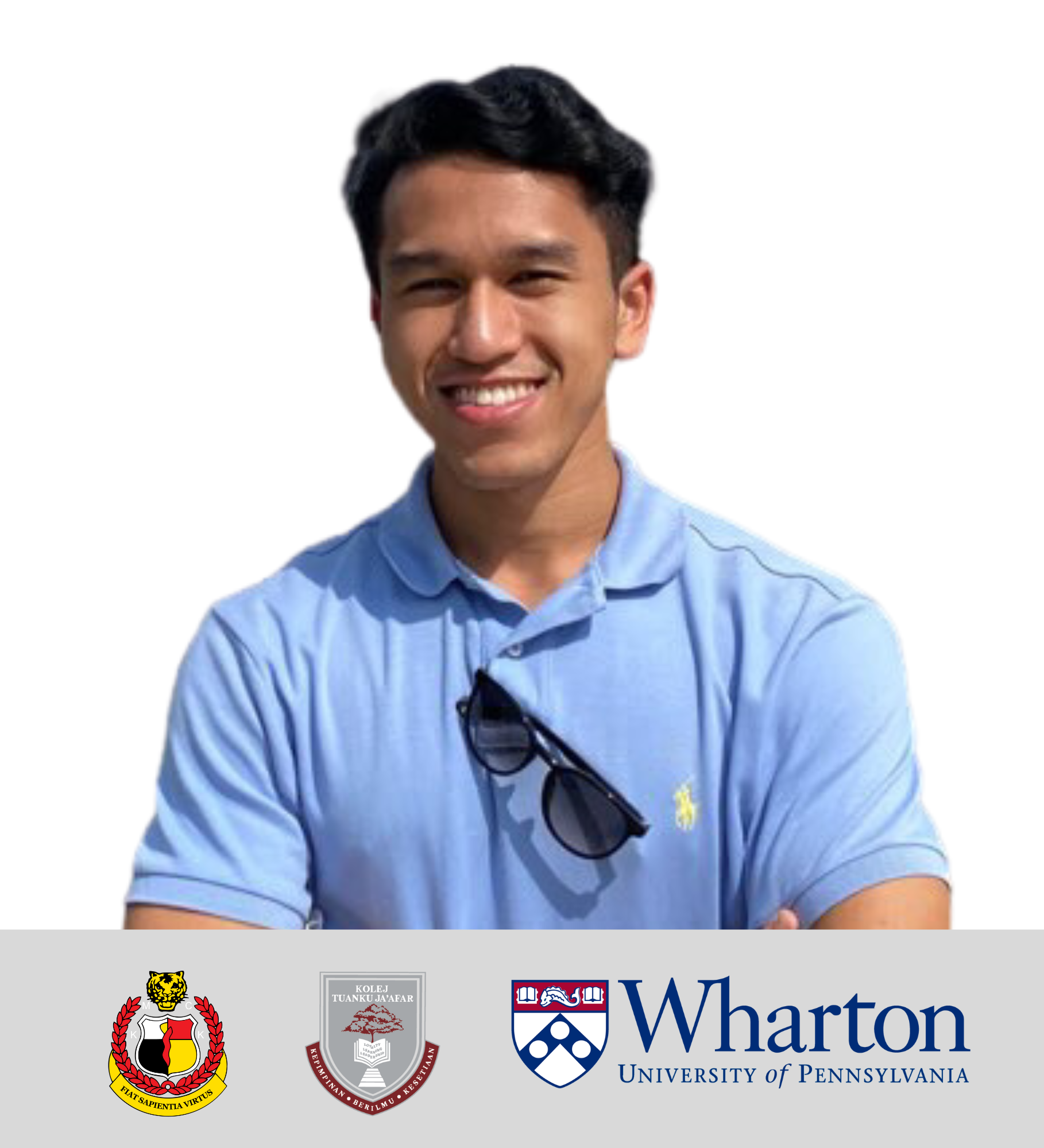 Raja Muhammad Harith, former head prefect of the Malay College Kuala Kangsar (MCKK) prefectorial board, is a Bank Negara Malaysia Kijang Scholar who recently graduated from KTJ.
Currently, Raja is reading economics at the Wharton School of the University of Pennsylvania where his long-term goal includes becoming a Chartered Financial Analyst.
At Wharton, he is actively involved in the Penn Club XCTF and Penn Men's Rugby. He also interns at UPenn Students Federal Credit Union.
Chooi Je Qin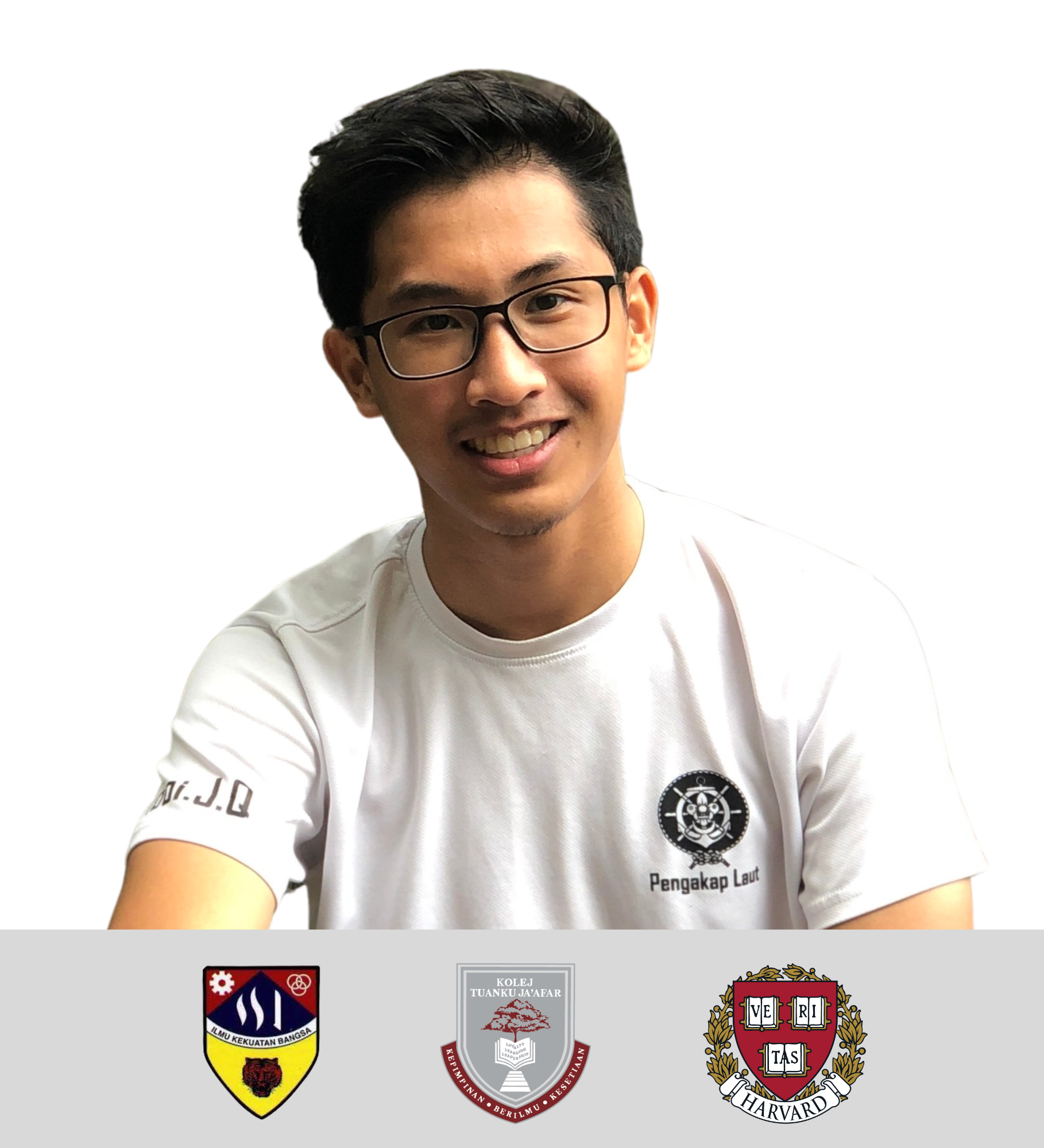 Chooi Je Qin, recipient of the KTJ sixth form scholarship, completed his A-levels at KTJ with a top in the world score for his physics AS (full score).
Apart from representing Malaysia in International Science Olympiads, he also co-founded TorTee – a mentor-mentee platform to match youths from all over Malaysia to teach and learn from each other.
The technophile is currently a freshman at Harvard college and aims to apply technology to make personalised education scalable and sustainable.
Alif Idlan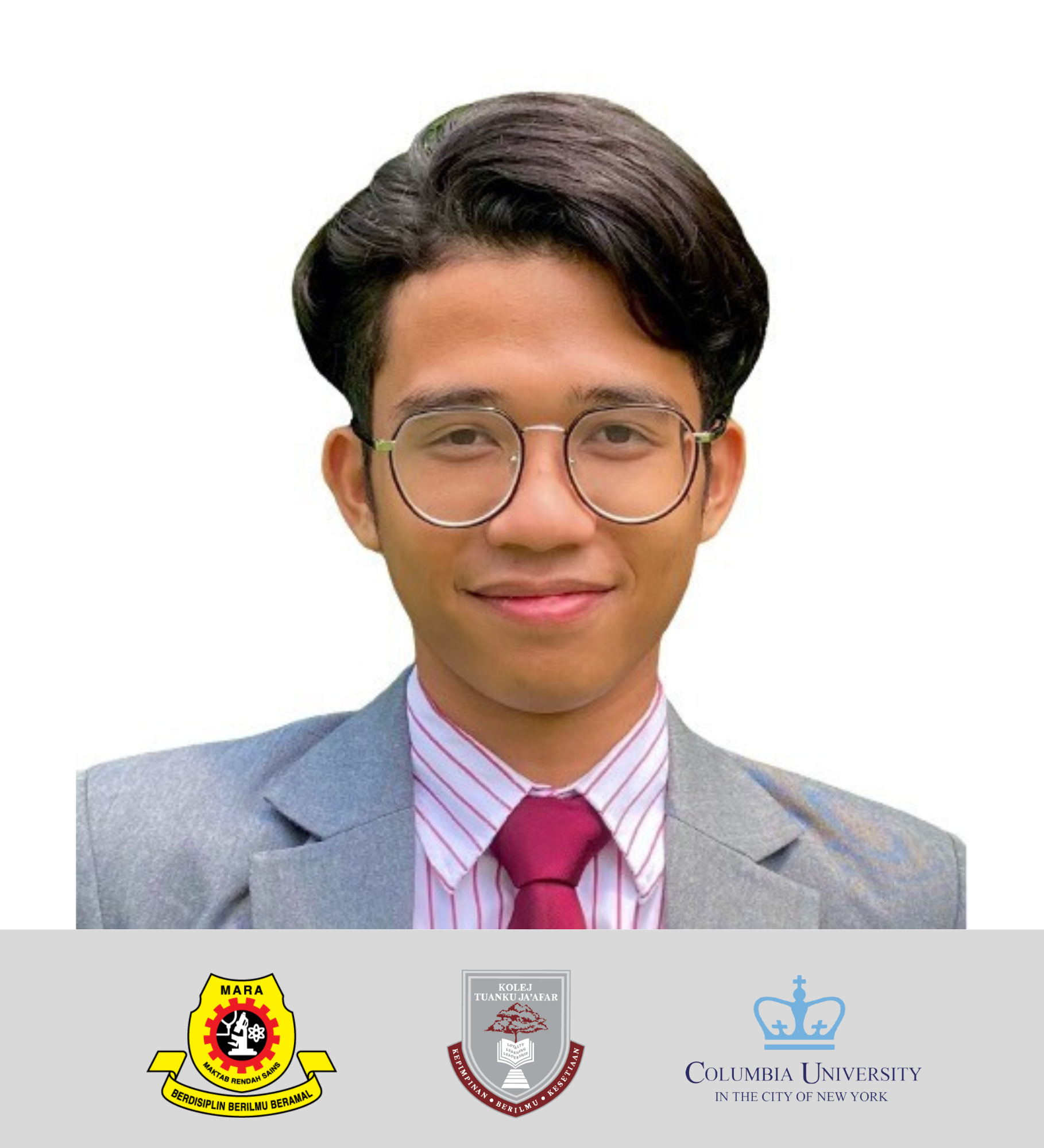 Alif Idlan is a KTJ graduate and Bank Negara scholarship holder. He was offered not one, but two Ivy League universities namely Wharton and Columbia.
He eventually chose to study at Columbia because he wants to pursue literature, humanities, philosophy, history, sciences and the arts alongside economics courses.
After receiving his acceptance news, Alif made a recording of his parents' reaction and posted it online. The video became a big hit and has been viewed a total of 301,000 times. Watch it here!
Saiful Azhar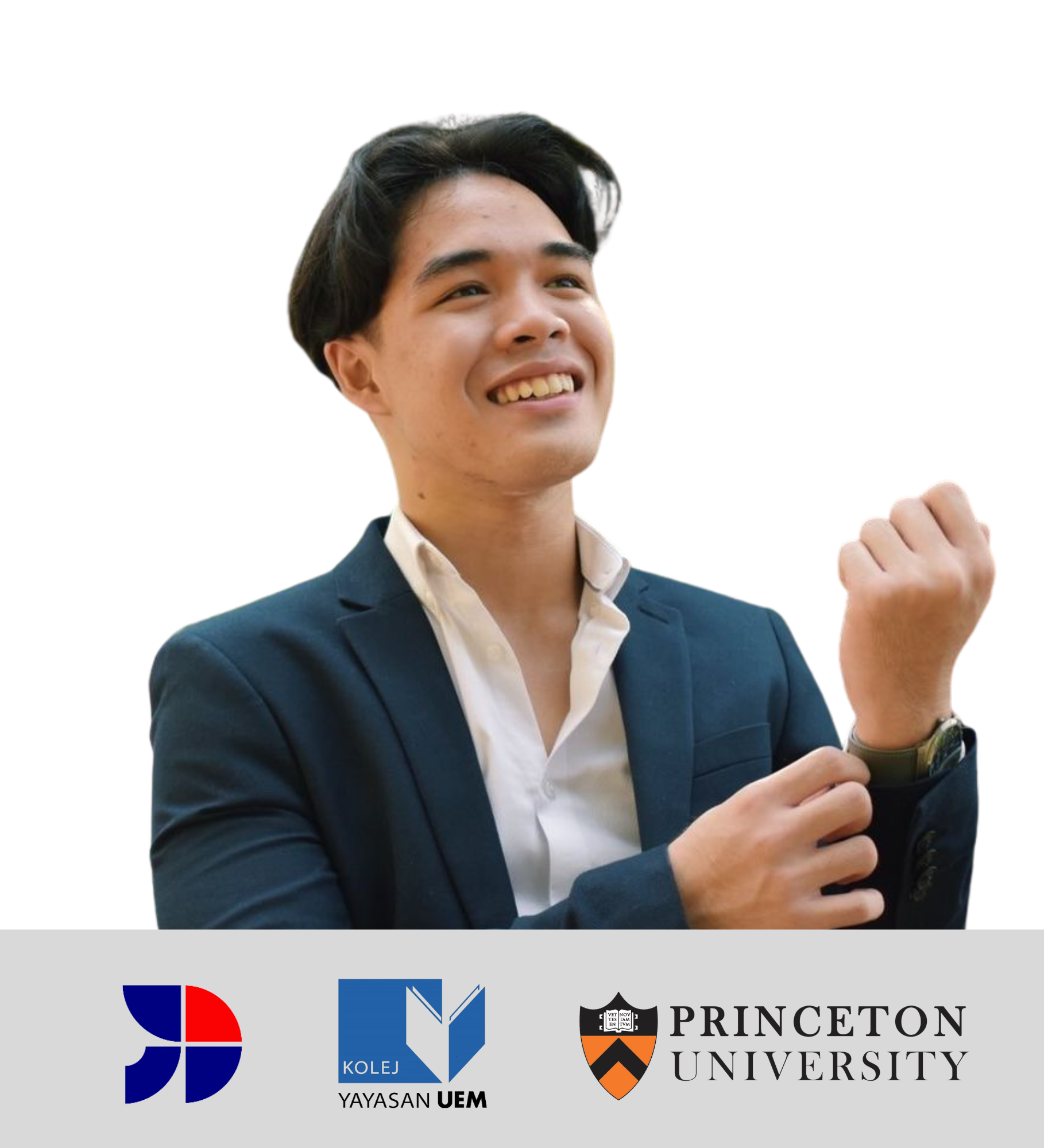 Saiful Azhar obtained 4 A* in his A-levels at Kolej Yayasan UEM (KYUEM) and is now a freshman at Princeton University, pursuing a Bachelor's degree in chemical and biomolecular engineering.
He was previously the headboy of Kolej Yayasan Saad and earned straight A+ for his Sijil Pelajaran Malaysia securing him a scholarship from Shell.
Today, he is an engineering student ready to face challenges and discover new experiences along the way.
Motivated to get into an Ivy League University? Head over to 5 things to know about applying to US universities to start your application journey today!