Conquering the Tun Ismail Ali Challenge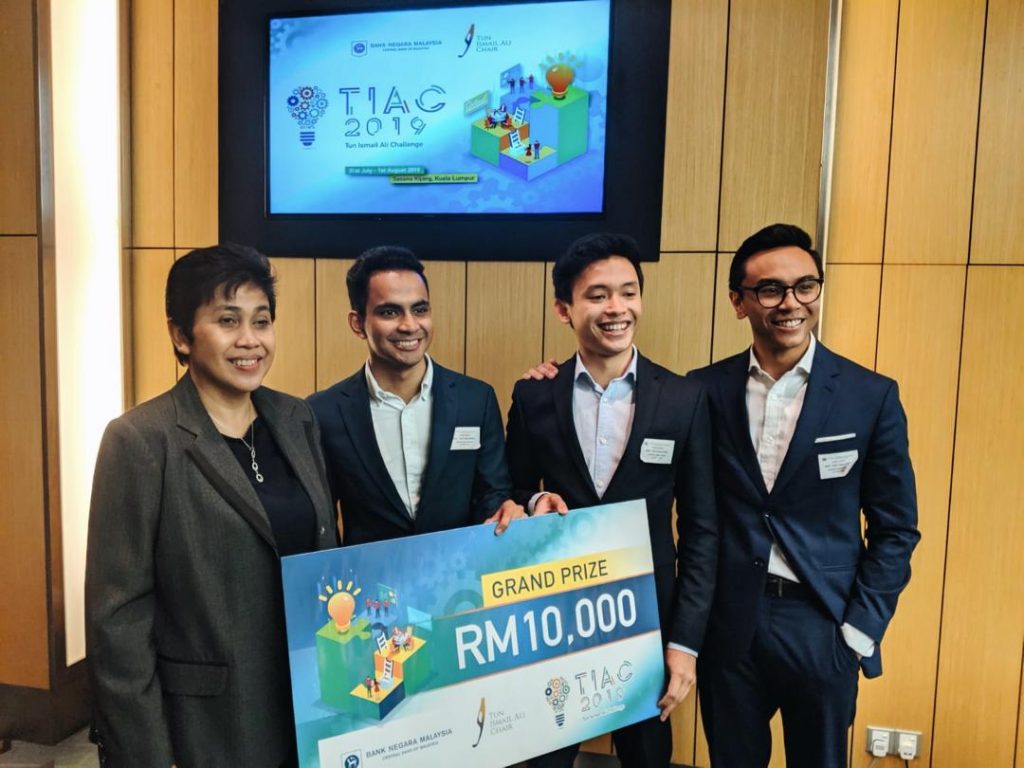 It all started at a small nasi kandar shop in Penang (Nasi Kandaq Beratoq). We were a bunch of friends who were hungry at midnight and decided to go out for supper and catch up after a busy academic year in the UK. We rarely get to see each other ever since our KYS years as we went to different Pre-University colleges after secondary school.
We talked about a lot of things that night; how difficult our summer exams were, how we missed tasty Malaysian food (British food is so bland), Ekbal's non-existent love life, and wishfully planning a holiday trip that we know probably wasn't going to happen given how lazy we can be.
Eventually the conversation shifted to Malaysian politics and hot issues such as the Undi18 movement, pioneered by a small group of students who were still studying at the time. We felt inspired by how student organizations like MSGA and UKEC can bring a massive impact to the governance of this country. We wanted to be a part of it – carving the Malaysian sculpture into a utopia which is fair and just to all its citizens.
I remembered scrolling through Facebook and reading this advertisement by Bank Negara on a public policy competition for 2nd and 3rd year Economic students. I suggested us joining the competition together in pursuit of a starting point for us to start contributing to a better Malaysia. Both Ekbal and Megat were reluctant at first given how much work we'd have to put in since none of us are economic students and the application process was tedious.
After debating back and forth, I managed to convince both of them to join the competition, given that I wrote the application essay myself and they agreed to it not expecting anything out of this. A few weeks later we all got an email from Bank Negara saying that our team had gotten through to the semifinals. I still remember all three of us laughing when we got the news and promising not to make a fool out of ourselves at the two-day challenge. Two weeks before the competition, we received three themes to analyze in the research infopack: Cost of Living, Fintech solutions for SME & Job Disruptions due to Automation.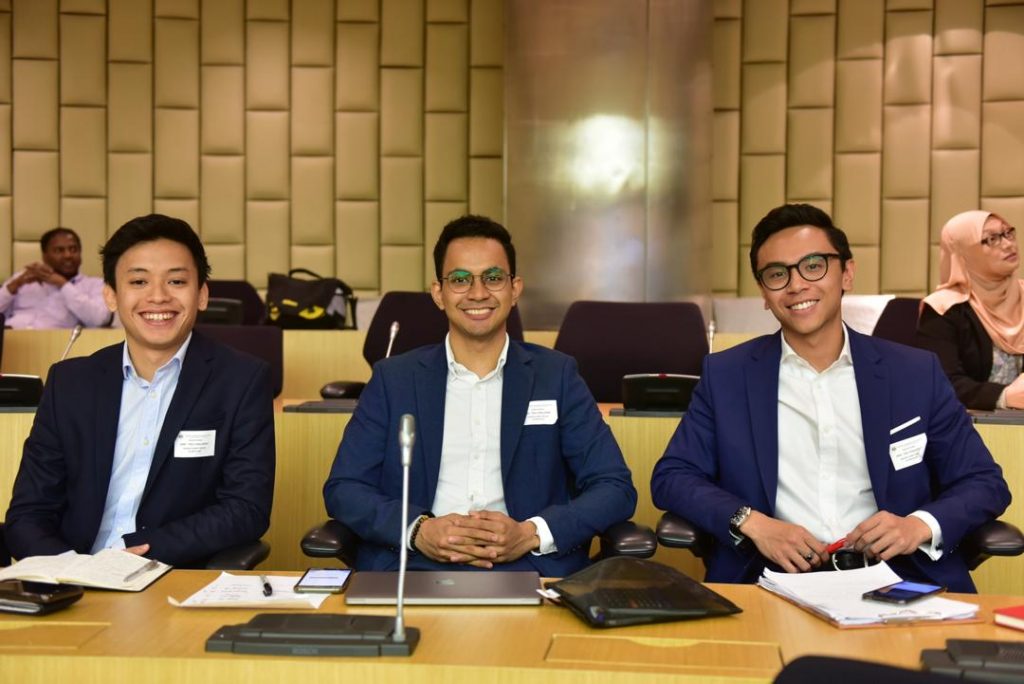 Given our non-economics background, we sought out as much help as possible from our friends who were studying economics to get their perspective on all three themes. It was truly enlightening for me personally – exactly what I wanted out of my summer break. An opportunity for me to branch out of my field of studies, learn something that I've always been passionate about but never got the chance to, and contribute to the nation-building goal of this country. We had multiple sleepovers at my house leading up to the competition where we would hang out and discuss these issues with our econs friends.
The competition kicked off with the preparation phase on the first day. We felt so intimidated during the seminars given how the other participants could easily engage in the discussion while even today I still find myself struggling to differentiate between fiscal and monetary policies. When they finally announced the one theme for this year's competition at 6pm that day (How do you curb the High Cost of Living issue in Malaysia), we knew we were in deep trouble as it was the theme that we prepared for the least. That night we slept at 5am, putting together our presentation and woke up at 7am for the semifinals.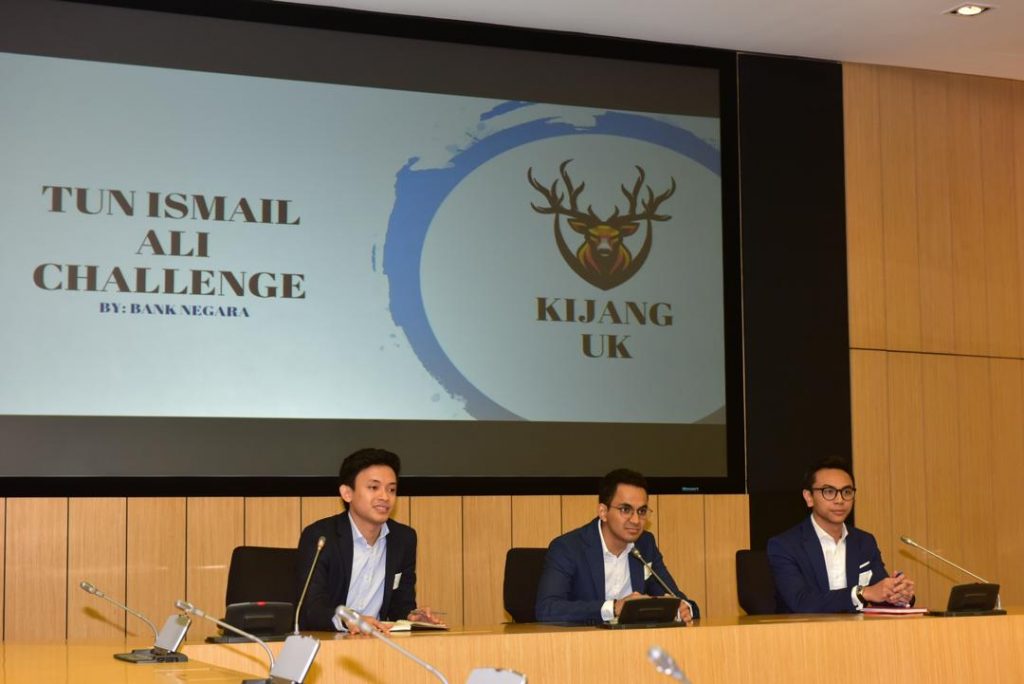 I still remember how frustrated we were that night because we took a longer period of time to understand all the provided articles and reading materials since we were still novices in the field. Our mentors, Afif Shamri and Farina Adam Khong were a massive help throughout the competition. They replied our questions all night via WhatsApp and even woke up early to amend a few things in our presentation before the semifinals. What started off as an effort not to embarrass ourselves quickly turned into a serious event as we once again surprised ourselves by getting through to the finals.
Our policy proposal was simple, we mimicked the Three Arrow Economic Policies by Japan (Abenomics) and created our own version to tackle the three main issues that we highlighted as the high cost of living in Malaysia: housing, food and income shock. Our policies focused more on helping the B40 group by innovating the current PPRT neighbourhoods.
Examples of our policies include Projek Transformasi Ekonomi Keluarga B40 (ProTEK40) where we proposed that the government provide TVET-type trainings (e-commerce food catering, sewing and handicraft skills) to housewives in order to not only increase female labour participation from home, but also to help support their households by earning extra income using their expertise. Others such as TANAM2035 focused on mass producing our own crops through efficient and digital farming to reduce over-reliance on imports which has exacerbated throughout the last decade; and TABUNG40 which is an adaptation of the 'Help To Save Policy' in England.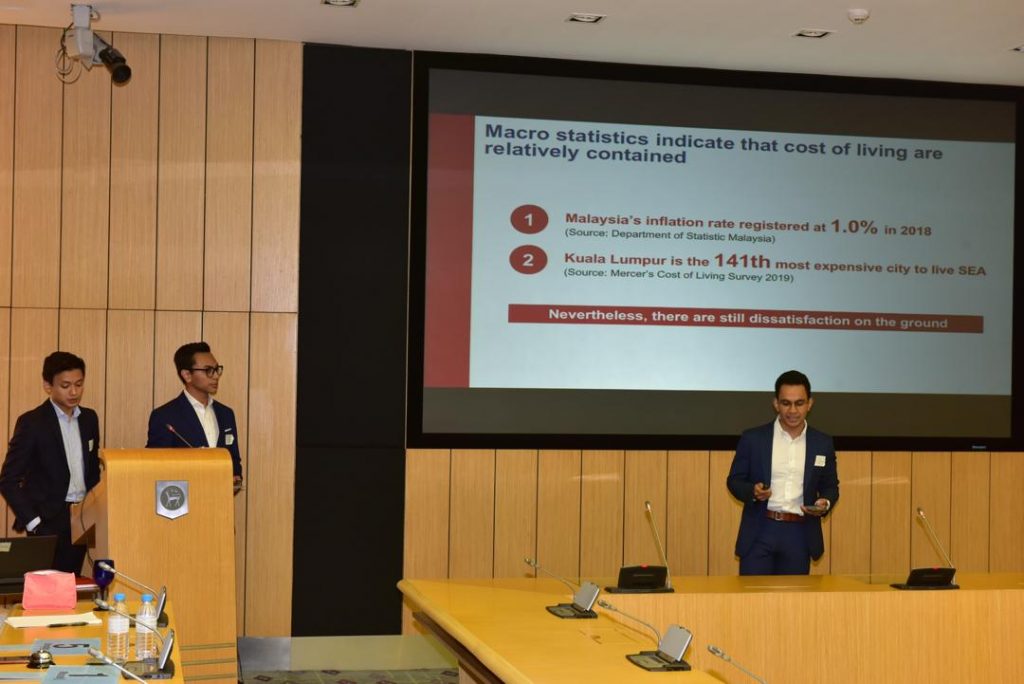 As finals approached, we expected nothing more than having been blessed with such an enriching journey throughout the competition. The other groups' proposals were equally brilliant and we were content to settle for 3rd place. We were delighted yet again with another unexpected surprise when the Governor of Bank Negara, Datuk Nor Shamsiah Yunus, announced our team as the overall Champion of the Tun Ismail Ali Challenge 2019.
I guess if there's one thing that we can take from this story is to never underestimate what we can do as a team despite all the challenges and barriers placed in our way. Always remember your roots and fight for a better Malaysia; because at the end of the day no one else will. Except for us Malaysians. As our KYS school song has constantly reminded us throughout our highschool years:
"Toge-e-ther, we attain great heights, for Malaysia and our beloved motherland"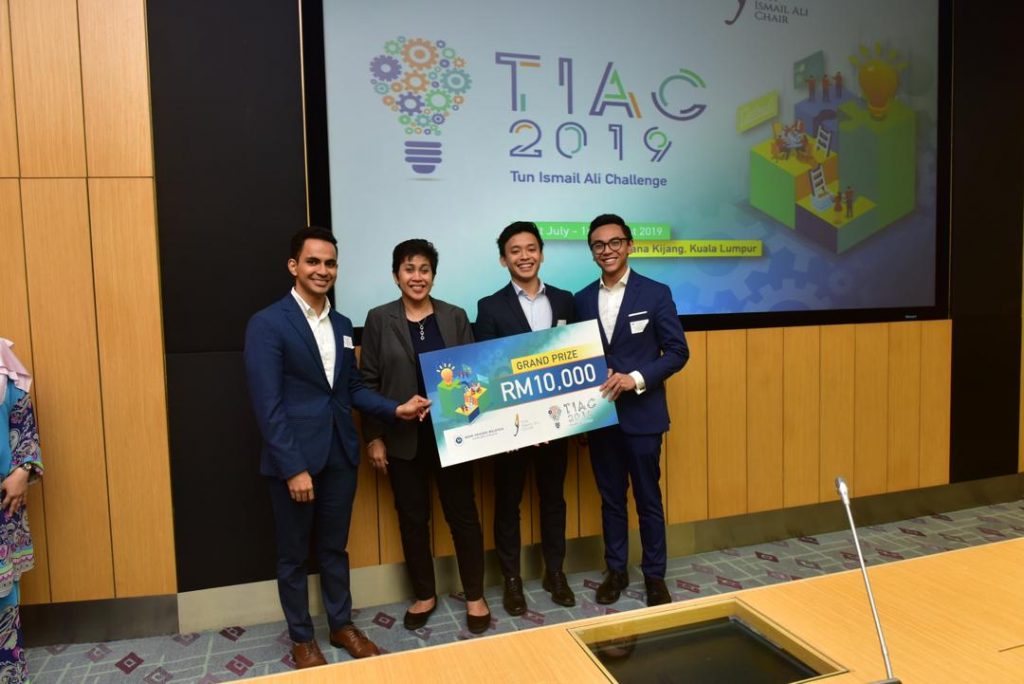 Written by: Haris Danial, currently in the 3rd year of his Mechanical Engineering degree at Imperial College London. Class of 2014
Also in the team is Ekbal Hamid, currently in the 3rd year of his BSc (Hons) in Finance, Accounting and Management degree at the University of Nottingham. Class of 2014
Publish your article/video/content by sending it to [email protected]