The Battle of The Best: Head Boy 2020 Edition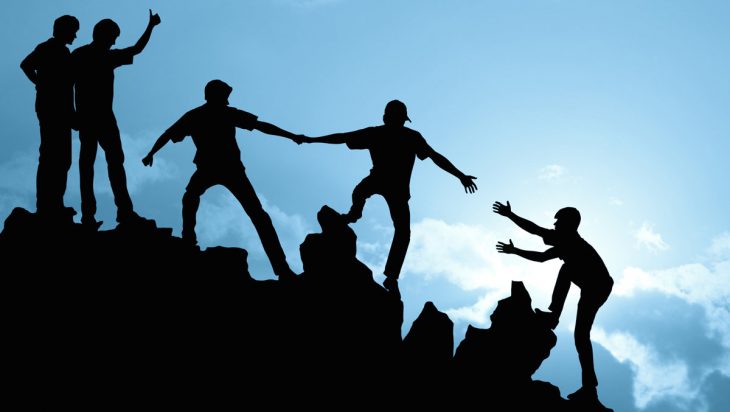 Be the first to get latest stories.
Follow Cemerlang's Telegram channel.
Special feature by Arianna Saiful
The year 2020 — a year full of blissful hope and dreaded expectations. A year full of exuberant potential to succeed and also uncalculated risks to fail. A year where KYS can either step up their game or fall to the ground, cold and defeated, surpassed by government schools with A-grade academic results and co-curriculum prowess. The question that's been playing in our minds all this while though is this: Who will be the catalyst to galvanise the much-needed change and tackle solid issues in KYS in 2020? Who?
Will it be someone dashing, suave and charming with the refined ability to inspire individuals through passionate words and motivational encouragement? Will it be someone with a strong sense of righteousness and an iron-clad grasp of steel on discipline? Will it be someone kind-hearted and sweet who will undoubtedly relate and feel pity towards the gruelling challenges that students face in their day-to-day lives? Or will it be someone completely unexpected- perhaps an underdog with a brain filled to the brim and gushing with ideas that is hidden by a sneaky and mischievous exterior?
At this point, it could be anybody… yet it is YOU who has the power to choose. However, since every choice should be an informed one, let's inform you, dear reader, and introduce you to the future leaders of KYS and reveal their manifestos.
1. Harith Adam bin Khairul Amri, 4 Taat, Razak
Allow students to freely decorate their dormitories
"One current problem that the school is facing is the poor dorm cleanliness. By allowing students to decorate their dorms, it will encourage students to beautify their dorms and keep them clean as they are decorating it according to their preferences."
2. Muhammad Irfan bin Adlan, 4 Amanah, Rahman
Open community
"Undermining toxic traits would be a priority and more interdependence between the management, College Committee and the students is required."
5. Isyraf Hilman bin Zahid, 4 Taat, Hussein
Implement a recycling system in the school
"More recycling bins will be put around the school and the bins will be differentiated between each house. The house with the most recyclable rubbish will gain merits or other achievements"
Installation of water heaters
"These water heaters will only be activated for a certain duration early in the morning, thus encouraging students to wake up early and be punctual."
4. Muhammad Amir Haiqal bin Ahmad Akmal, 4 Jujur, Razak
Allow the use of bicycles
"Students will be able to get around the school quickly and easily. It is especially useful for residents of the apartments."
Build a covered walkway to the A-Levels
"Students will be able to get to the A-Levels without being drenched in the rain."
5. Muhammad Faiz bin Mahdzir, 4 Amanah, Rahman
Paperless proposals
"It lightens the burden of both students and teachers in handling projects or events by making proposals paperless and getting approval online from the management."
Host more public events
"Other than that, I would also like to propose that we host more open events where the public could participate in. This is to encourage students to handle bigger projects such as Pahlawan Run and KYS 10s."
Having listened to (and marvelled at) the amazing manifestos created by the 2020 Head Boy applicants, it is safe to say that the future of KYS is in good and capable hands. I already know who I'm voting for. Do you?