Attention KYSERS! Touch Rugby Tournament This December!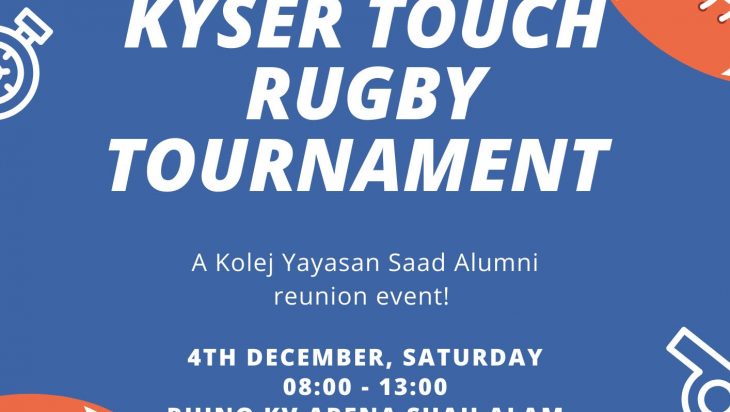 Be the first to get latest stories.
Follow Cemerlang's Telegram channel.
Stay updated with the latest intriguing stories for high achievers by following our Telegram channel here.
Miss playing rugby with friends like the good old days? Reminiscing on days you played sports competitively? Well, look no further! KYSER Rugby Club is officially holding its first touch rugby tournament this 4th of December, Saturday at Rhino KV Arena Shah Alam from 8 am till 1 pm.
Both women and men are encouraged to join and participate and vendors are welcome to join in the fun. Medals will be awarded, fun is guaranteed so what are you waiting for? Sign up today!
Individual registrations and random team drafting will be conducted LIVE on KYSER social media.
Match Format:

7 a side
10 people per team
Individual Registration
Randomised Team Drafting
7 minutes per half
3 Touches/Tap ( one hand or both hands)
Kick during the last ball played, dead by 2 bounces
Restart at the mark; opposition to back 5
Employment of Match official to assist the continuity of play