[PSA] Reef-Liable: How We Can Save Our Coral Reefs!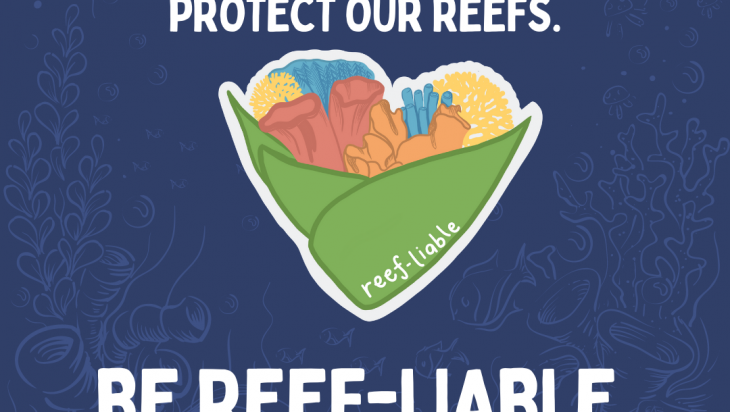 Be the first to get latest stories.
Follow Cemerlang's Telegram channel.
Stay updated with the latest intriguing stories on education pathways, career development, special insights, exclusive interviews, KYSER & KYS news and moreby following our Telegram channel here.
What is Reef-Liable?
We are a group of university students, who are working together to support coral conservation efforts in Malaysia. We believe that, collectively, we can #Reefresh and #SaveTheReefs together.
Our Mission
Advocating for coral reef wildlife
Educate others to raise awareness
Fundraise for conservation efforts by established organisations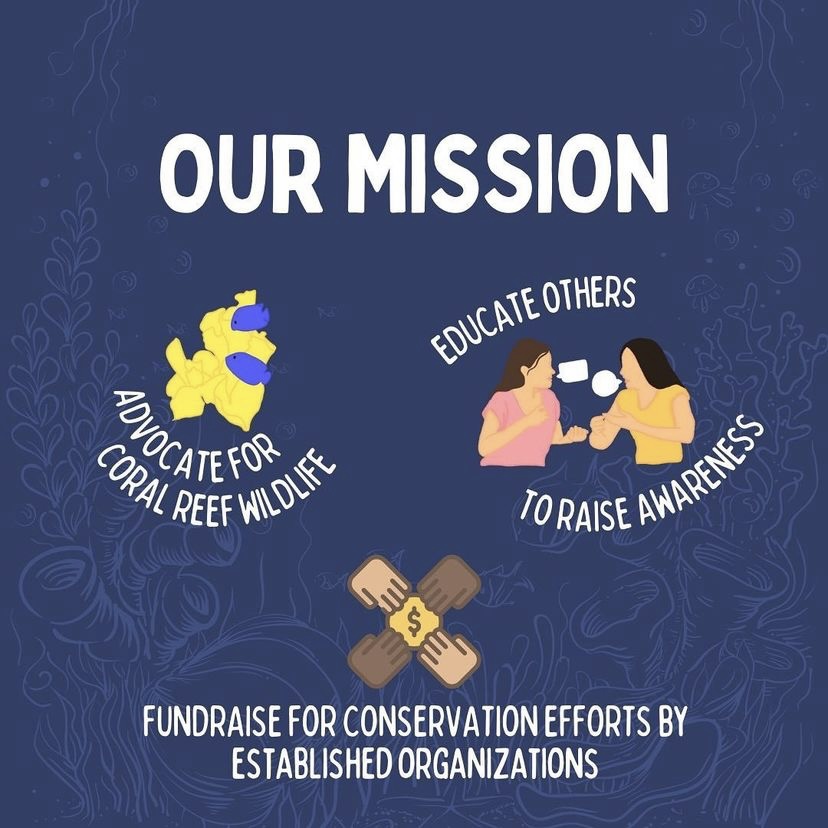 As university students, we believe that educating others and having meaningful conversations will always bring fruitful outcome. This is why we have initiated this project and want to share the journey with all of you. Even from our homes, we itch to make a difference, to help conserve our oceans and put an end to the devastating news about wildlife extinction. And you can too!
Join our Coral Awareness Matters Programme (C.A.M.P.)
Have you been wanting to find a community of people who you can discuss environmental issues with? Do you want to learn how you can play your part in saving Malaysia's coral reefs? Look no further because this is what C.A.M.P is here for!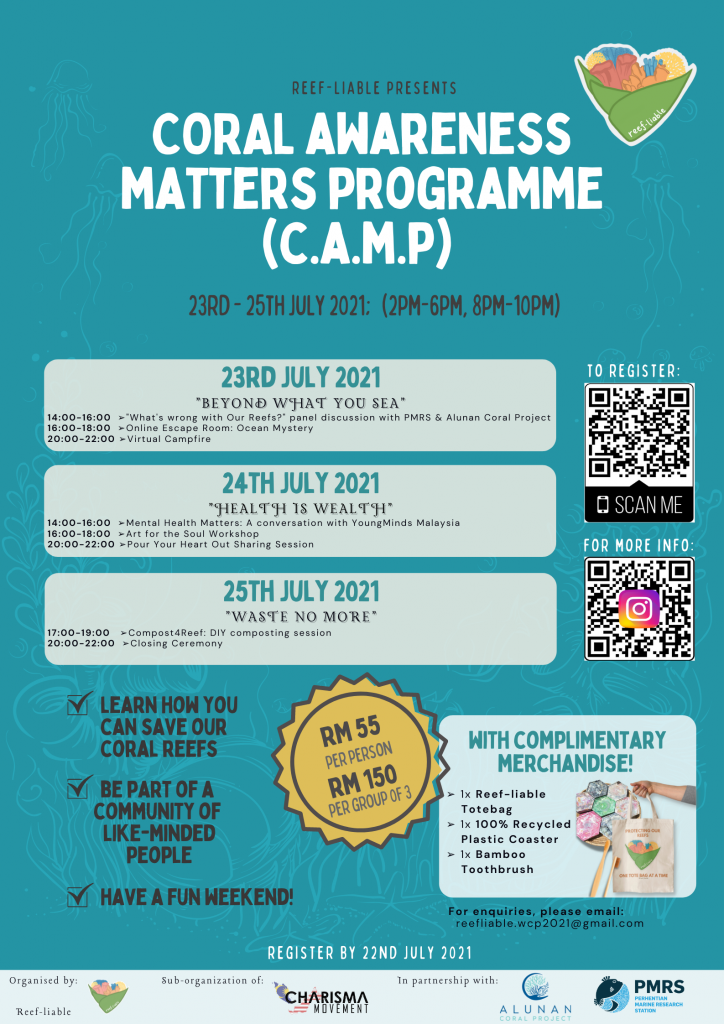 Through C.A.M.P, we intend for like-minded individuals to come together and have discussions & share ideas in a safe environment. With all the current environmental issues happening in the world, we want to provide a space where we can all learn from each other about the actions we can do to save our planet.
Join as a participant to take part in fun, interactive and eye-opening activities that will empower you in caring more for the Earth. Proceeds from this event will fund the coral restoration works, research and maintenance by Perhentian Marine Research and Alunan Coral Project. By being a part of C.A.M.P, you are also contributing to restoring better lives for our coral reefs!
Registration Deadline: 22nd July 2021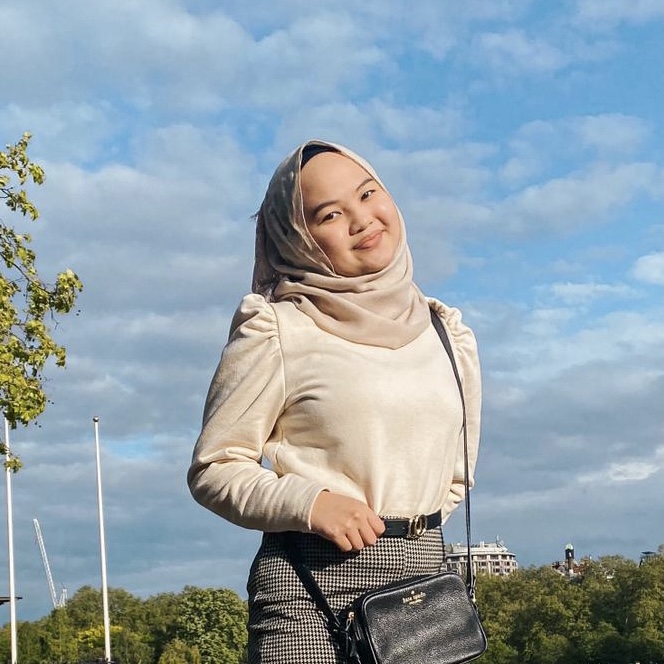 "Come and join us for a weekend to learn how you can help restore our coral reefs! The first step to conservation is educating others about their part, and YOU are our hope!"

Alia Deanna Binti Faisal, KYSER of Class 2015
What else can I do to help?
For this entire month of July, we are inviting you to help us raise funds to protect the coral reefs in Malaysia. Thanks to our collaborators, Perhentian Marine Research and Alunan Coral Project, their teams have been undertaking coral conservation, ocean waste management and research dives as part of their mission to restore our reefs.
However, due to the pandemic outbreak, their efforts have been affected financially. But with your help, we hope to reinstate their respective programmes as all proceeds will be used to protect and adopt corals, as well as fund the extensive research & development to conserve coral reefs in Malaysia.
For a minimum of RM30 donated, you will receive our "Reef-liable Citizen Certificate" as a reward. We appreciate every single cent our donors contribute!
Follow us on social media
Stay updated with our announcements by following our Instagram!