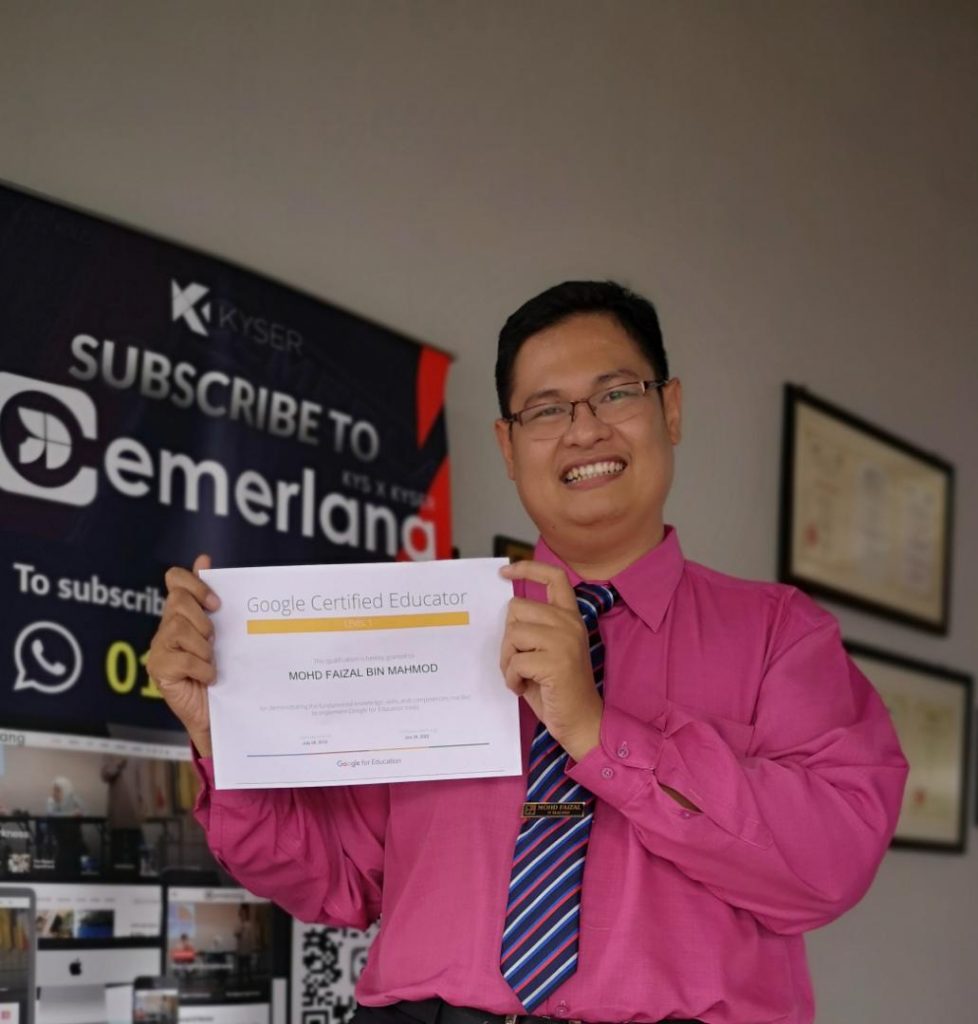 Mr. Mohd Faizal Bin Mahmod, an IT Teacher and the Head of IT Department of Kolej Yayasan Saad (KYS) took the prestigious "Google Certified Educator (GCE)" examination on 28 July 2019 after having successfully gone through training at SM Sains Muzaffar Syah (MOZAC) with 20 other teachers from all around Malaysia. He has reached Level 1 and plans to attain Level 2 soon. This achievement enables him to implement Google for Education into his teaching practice to enhance teaching and learning. This achievement is significant as the Ministry of Education recently announced for the change from "Frog VLE" to the "Google Classroom" platform for all schools in Malaysia. It is expected that KYS students will gain more benefits from its implementation.
The GCE examination was a 3-hour long online assessment, monitored remotely through a webcam. The questions consisted of multiple-choice questions and scenarios about Google tools in education. This certification is for educators with a basic understanding of the core features of G Suite as well as well as an understanding of how to meaningfully use technology in the classroom.
With this certification, Mr Faizal is now qualified to provide trainings to KYS teachers and students. These trainings will benefit teachers and students as they expand the teachers' creativity in learning, increase efficiency and save a lot of time while preparing them for the Industrial Revolution 4.0 and Digital Transformation era. His ultimate aim is to become a Google Certified Innovator in the near future.
CONGRATULATIONS, Mr. Faizal. May you achieve greater heights as an educator.